Selena Gomez Addresses Taylor Swift vs. Demi Lovato Feud Rumors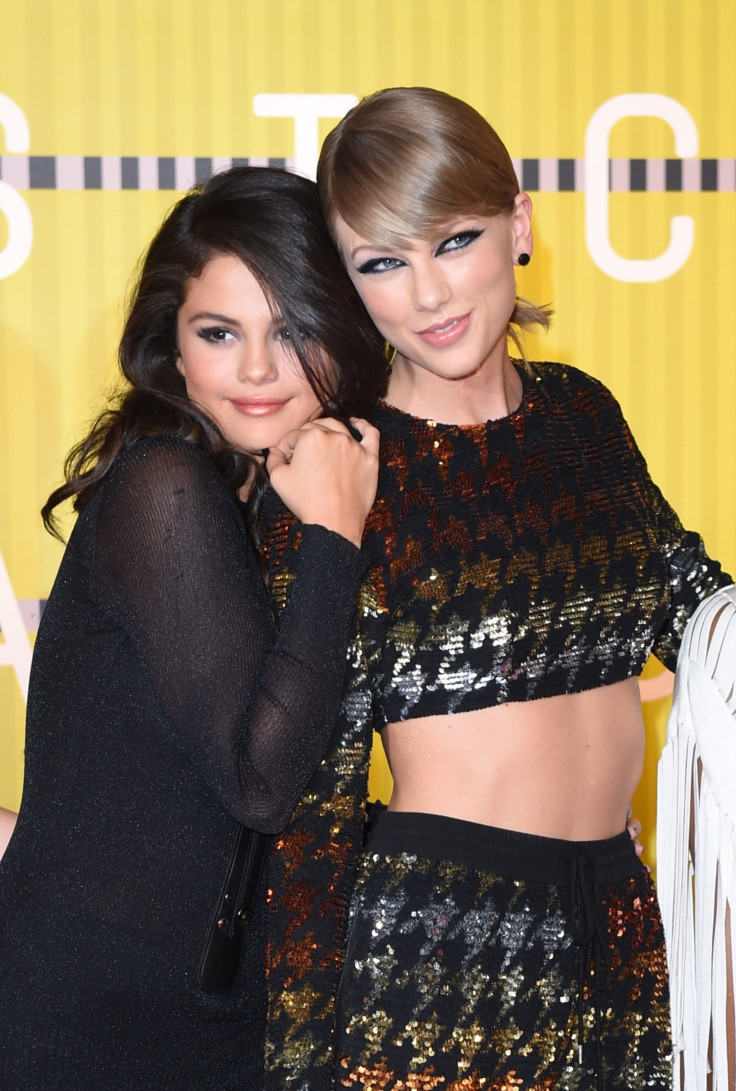 Selena Gomez assured fans that there is no "bad blood" between Taylor Swift and Demi Lovato. The "Same Old Love" singer addressed rumors of a feud during an appearance on Bravo's "Watch What Happens Live" Sunday night.
Host Andy Cohen asked about the former Disney Channel stars' friendship while playing "Plead the Fifth." Gomez chose not to stay silent but instead dismiss any gossip. "Did your close friendship with Taylor Swift over the past eight years drive a wedge between or complicate your friendship with Demi Lovato?" Cohen asked.
"Absolutely not," Gomez assured him. She said that they were doing great. "You're kids, you know what I mean? You grow up together," she added.
Watch Gomez address the rumors below:
Lovato and Gomez have tried to clear up rumors about their friendship quite a lot lately. Last month, Complex published an article where Lovato claimed that she wasn't on speaking terms with Gomez. "When you're young and you get older, you change and people change," Lovato said. "You have things in common, and then all of a sudden, you don't. It's just a part of life."
However, Lovato went on Twitter after the interview was published to suggest that she and Gomez had reconnected. "Interviews are done months and months before the issue is published," the "Confident" singer tweeted. "[A] lot can change between then and now. Don't read into the bull----."
The two have had several interactions on social media, assuring fans that they are on good terms. In September, Lovato posted a selfie of the two on Instagram with the caption, "Look at how #coolforthesummer we are.. Friends for years, #sameoldlove."
Most recently, fellow pop star Ariana Grande praised both 23-year-olds in several messages on Twitter. "I love nothing more than seeing young women doing what they love & kicking a-- at it," Grande wrote after complimenting their new albums.
Lovato thanked the "Bang Bang" singer for the compliment, and Gomez tweeted an agreement.
Hopefully, Gomez and Lovato's friendship is strong enough that they can handle a little competition. Gomez album "Revival" debuted in the top spot on the Billboard Top 200 this week, and Lovato's new "Confident" LP will be forced to compete for the number one position next week.
© Copyright IBTimes 2023. All rights reserved.