Selena Gomez, Hailey Bieber Use Gala Photos To 'Clear Up' Justin Feud Rumors
Selena Gomez and Hailey Bieber sought to end rumors of an ongoing feud with a photo request at the 2022 Academy Museum Gala.
Over the weekend, Bieber and Gomez made headlines after they posed for multiple pictures together while attending the gala in Los Angeles. The women have been at the center of feud rumors following Hailey's marriage to Gomez's ex-boyfriend Justin Bieber.
Hailey and Justin Bieber tied the knot in 2018, months after he and Gomez ended their relationship.
Although many of Gomez's fans had issues with the timing of the marriage, sources said the "Only Murders in the Building" star decided to pose with Bieber to stop the rumors.
"They were at the same event and were asked to take a photo together," a source told E! News.
"They agreed and decided to clear up the rumors once and for all. They wanted to show that there's really no hate between them and that they are both in a good place. It was a moment and an opportunity to put all of the noise behind them, and they took it."
Photos of the women come weeks after Bieber opened up about some of the rumors surrounding her relationship with the "Peaches" singer.
During the Sept. 28 episode of the "Call Her Daddy" podcast, Hailey Bieber denied rumors that she was involved with Justin while he was dating Gomez.
"When him and I ever started, like, hooking up or anything of that sort, he was not ever in a relationship ever — at any point," she said.
"I'm not interested in doing that, and I never was. ... I can say — period, point blank — I was never with him when he was in a relationship with anybody."
Hailey Bieber noted that she and Justin were able to take the next step in their relationship because his and Gomez's relationship was over.
"As a woman, I would never want to get into a relationship with someone and be engaged to them and be getting married to them and think in the back of my mind, 'I wonder if that was really closed for you,' and I know for a fact that the reason we were able to get back together is because it was very much completely closed, and that was respectful for me," Bieber said.
Prior to the photo opportunity at the gala, Hailey Bieber noted that she has spoken to Gomez since she married Justin. Hailey Bieber said "it's all respect" and "it's all love" between the women.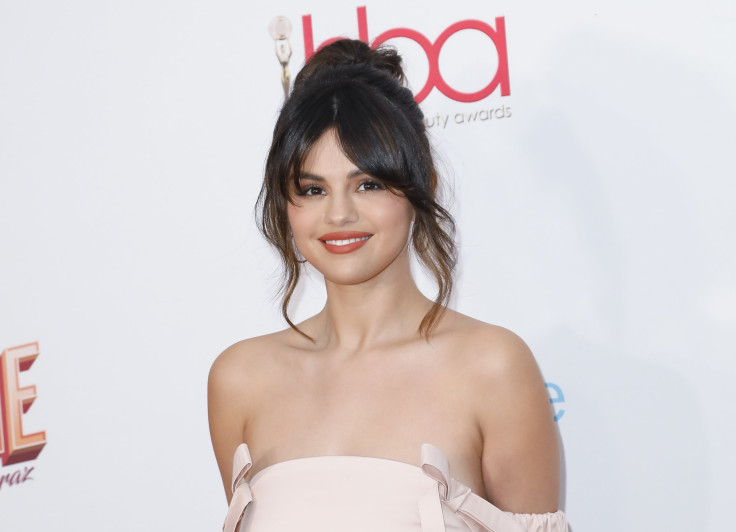 © Copyright IBTimes 2023. All rights reserved.
FOLLOW MORE IBT NEWS ON THE BELOW CHANNELS