Selena Gomez Promotes 'Kindness' After Hailey Bieber's Viral Interview
Selena Gomez reminded her fans about the importance of kindness just a day after Hailey Bieber's controversial tell-all about her relationship with Justin Bieber.
Gomez took to TikTok on Thursday and reminded her followers that "words matter" which seemingly addresses the online hate against Hailey after her recent guesting at "Call Her Daddy" podcast.
"I think some of the things that I don't even need to be aware of are just vile and disgusting. And it's not fair because no one ever should be spoken to in the manner that I've seen," Gomez said in her TikTok live.
The "Only Murders in the Building" star found it "ironic" that fans are supporting her Rare Beauty makeup line and Rare Impact Fund but are ignoring its message of goodwill.
"All I have to say is it's incredibly ironic that I would release something that is all about kind words 'cause that's exactly what I want. That's it. If you support Rare, I cannot thank you enough, but know that you are also representing what it means and that is words matter. Truly matter." she said.
"So it's coming from me, and I just want all of you to know that I hope that you understand that this is much bigger than anything else. I'm really grateful to all of you for hearing me out, so have a wonderful rest of your day, and I appreciate all the love. Thank you," she continued.
In her appearance at "Call Her Daddy" podcast, Hailey insisted she did not steal Justin from Gomez. "They were not in a relationship at that time, but there's a very long history there, and it's not my relationship. It has nothing to do with me, so I respect that a lot, but I know that it closed a chapter, and I think it was the best thing that could've happened for him to move on and be engaged and get married and move on with his life in that way," Hailey said.
Apparently, Hailey failed to convince some Twitter users. "Hailey Bieber you are literally getting exposed as the liar you are," one person tweeted alongside a short clip where they explained Hailey's part in the Justin-Selena fall-out.
The same Twitter user added, "So while they were trying to work on their relationship and figure things out !! Justin contacted hailey after he saw her on that Jimmy ep on April!"
Nearly 9,000 people have liked the tweet.
Also in the podcast, Hailey alleged that Gomez never tried to defend her from the haters who trolled her on Twitter at the height of the controversial breakup. But to prove Hailey wrong, Gomez's fans uploaded a portion from the actress' 2019 Instagram livestream where the latter appealed to her fans to "not be rude to anybody."
In the livestream, Gomez could also be seen telling her followers, "please be kind to everyone."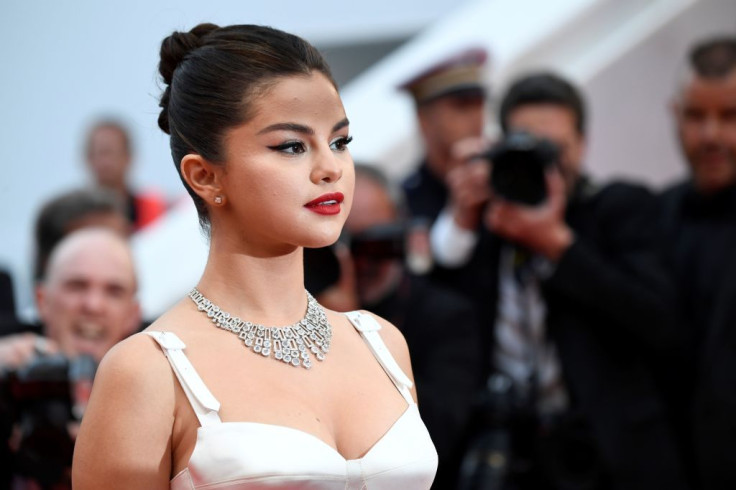 © Copyright IBTimes 2022. All rights reserved.
FOLLOW MORE IBT NEWS ON THE BELOW CHANNELS