Selena Gomez Inspired Jennifer Stone To Share Type 1 Diabetes Diagnosis Story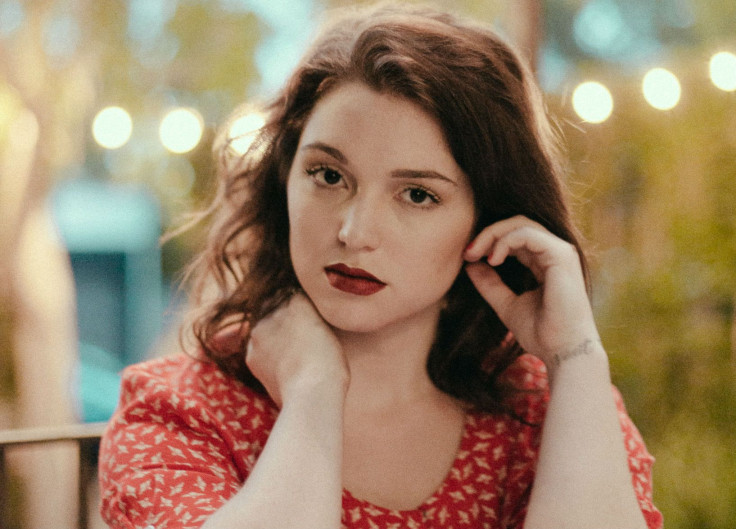 At the start of November, which is National Diabetes Awareness Month, "Wizards of Waverly Place" alum Jennifer Stone, revealed that she was diagnosed with Type 1 Diabetes in 2013. She shared the story of how she was diagnosed and the health journey she's been on during the four years since the revelation.
Just like other celebrities living with the disease, including Nick Jonas and Derek Theler, Stone decided to open up to her fans in order to help spread awareness and to let others in the same situation know that they are not alone.
The star isn't letting the disease get her down or affect her career path as she just finished filming her new Christmas movie, "Santa Girl," with Devon Werkheiser, which is expected to be released during the 2018 holiday season.
International Business Times recently spoke with Stone to learn more about her decision to share her health story, how her friend and fellow "Wizards of Waverly Place" alum Selena Gomez, who recently revealed she underwent a kidney surgery in connection to her Lupus diagnosis, inspired her and more.
International Business Times: You shared on Instagram how proud you were of Selena Gomez sharing her health story, did that inspire you to share yours?
Jennifer Stone: Well, yeah, of course. It always inspires me the way people are transparent about the challenges and the things they face in their life. I feel with social media, and the digital age we live in, I feel like everyone is used to sharing their highlight reel rather than the difficult things we go through.
I was diagnosed with Type 1 Diabetes at 20 and it was really rough at first. I thought that my life was going to change drastically. I met a lot of doctors who told me, 'You're going to have to quit acting, you can't act. You're going to have to move back to Texas.' Where I'm from, originally. I was devastated and then I reached the point where I was like, 'Screw that, that's not the life I want for myself and I don't accept that, and I'm not going to let this disease tell me what I can and can't do with my life.'
If I don't want to be an actor anymore, I'm going to decide that. I'm not going to let this decide for me.
I worked hard with my doctors, and I still work hard every day, the disease never goes away. And that's why I wanted to come forward with this. I know that there's a lot of people that suffer from Type 1 and Type 2, but I know with Type 1 there's still a lot of research that needs to be done.
IBT: What advice do you have for others who either just found out they have diabetes or who have known for a while but are still struggling?
Stone: My biggest advice, because I know for me because I felt so completely overwhelmed when I first got diagnosed because there was so much information and so many things I had to get down, it was so much at first.
It's the only way you can get through it, is just take it one day at a time and know there's going to be some days that just really suck, but there's going to be good days too. And with each day, it's going to get easier and you're going to learn more and you're going to figure it out and it's going to be okay. And, if you choose to, you can use Type 1 to your advantage rather than to your detriment.
IBT: Did the fact that November is Diabetes Awareness Month affect your decision to share this news?
Stone: That's why I wanted to come forward this month as well, because I wanted to bring more awareness to this disease as a whole at this time when it needs to have a light shown on it. But, no, everyone was very, very sweet and welcoming and kind and I just really appreciated that because I'm usually a pretty private person, so I was a bit nervous, if I'm going to be completely honest.
Learn more about Stone's journey in her revealing story with Beyond Type 1.
© Copyright IBTimes 2023. All rights reserved.