Selena Gomez Opens Up About Being 'Standoffish': 'I Don't Trust A Lot Of People'
Selena Gomez has confessed that she does not trust a lot of people most of the time.
The 29-year-old actress and singer opened up about her personal life while talking to The Sunday Times about the second season of her hit series "Only Murders in the Building."
In the sit-down interview, published Sunday, Gomez shared that she and her character Mabel's personality have a few things in common, especially when it comes to putting their faith in others. "Being standoffish is not foreign to me. Most of the time, I don't trust a lot of people," she confessed.
Though the "Good for You" singer enjoyed bringing some of her personal life into the role, she drew the line at a point where she felt like art was imitating too much of her life.
It wasn't the first time Gomez spoke about the separation between life and art. During her guesting on Deadline's "Crew Call" podcast in May, the actress-singer gave a rather interesting explanation of why she didn't want to do a musical episode of the same series. "I love being Mabel and I love that she's an extension of me, but she isn't necessarily me," she said at the time.
During her interview with The Sunday Times, Gomez also shared how she has changed as a person over time. "I think everybody has a moment in their life where they want to shed their past and all the stuff they've gone through," she said, referring to a "pretty strange" moment in the new season of the Hulu show, where she destroys a perfect statue of her character.
"I didn't contribute to the writing of that scene, but I certainly understood it. And it felt really good destroying that," she added.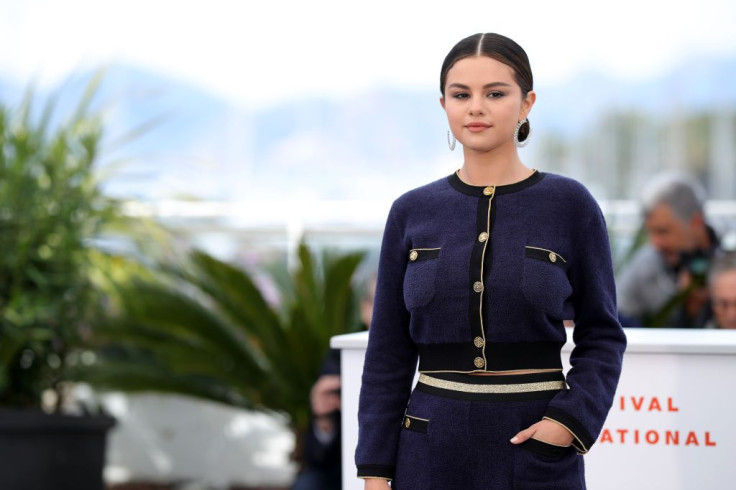 Gomez revealed that she was working on new music during the series' season 2 premiere held in Los Angeles Monday night. "I am actually working on it right now," she said, as per Entertainment Tonight. "It's just been a little hectic with this, but um I am in the studio. I'm excited."
Gomez also spoke about her character Mabel and how she related to her. "In a way, but I think it's also a little bit of me actually feeling like I've walked through those moments, some in my life, so yeah, I've had that," Gomez shared.
The second season of "Only Murders in the Building" will arrive on Hulu on June 28.
© Copyright IBTimes 2022. All rights reserved.
FOLLOW MORE IBT NEWS ON THE BELOW CHANNELS