Selena Gomez Feels 'Really Unfair' She Was Sexualized At A Young Age
If there's one thing Selena Gomez can't stand, it's how the industry has a habit of sexualizing stars at a young age.
The 29-year-old singer and actress recently spoke about being sexualized and how it made her feel on The Hollywood Reporter's "Comedy Actress Emmy Roundtable," which also included Tracee Ellis Ross, Amy Schumer, Molly Shannon, Quinta Brunson and Bridget Everett.
During the hour-long conversation, Schumer praised the "Only Murders in the Building" star for building her own path.
"And then how someone like Selena, who was sexualized at such a young age, but you've just rejected that and have really found your own style and your own presence," Schumer said. "Because I know they put you through a system and make you feel like this is how you have to do it. And especially when you're getting that positive feedback and people are attracted to you, it takes a lot to go, 'I'm going to go in this direction.'"
The "Good For You" singer chimed in and said "it's really unfair." She shared a particularly disturbing experience she had early on in her singing career.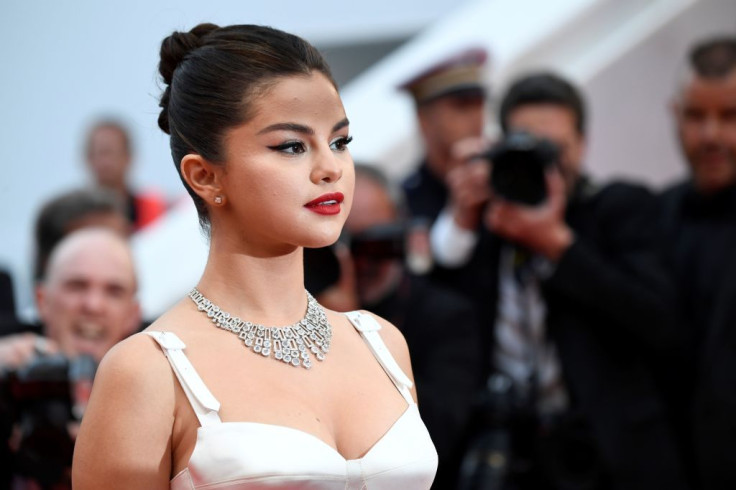 "I actually did an album cover and I was really ashamed after I did it. I had to work through those feelings because I realized it was attached to something deep that was going on. And it was a choice that I wasn't necessarily happy that I made, but I think that I've done my best, at least I try to be myself," Gomez said. "And I'm not an overly sexual person. Sometimes I like to feel sexy, but that doesn't mean it's for somebody else. It can be for me."
Even though Gomez did not reveal which album cover she was talking about, it seemed like she was talking about her second studio album, "Revival," which was released in 2016. Gomez, 24 at the time, posed nude for its cover.
Though the singer posted a black-and-white album cover on her Instagram in September 2016 to promote the album, she didn't seem excited about sharing it. She just mentioned the album's name and the release date in the caption at the time.
Previously, on The Hollywood Reporter's "Awards Chatter" podcast, the singer revealed how she felt after rising to fame as a child actor on Disney Channel.
"I felt like it was very difficult for people to take me seriously. I have slowly pushed through that, and I'm really glad, but it was very frustrating. I felt like a joke, you know?" the actress had revealed.
© Copyright IBTimes 2023. All rights reserved.