Self-Driving Car Testing: Waymo, Avis Budget Group Partner On Arizona Fleet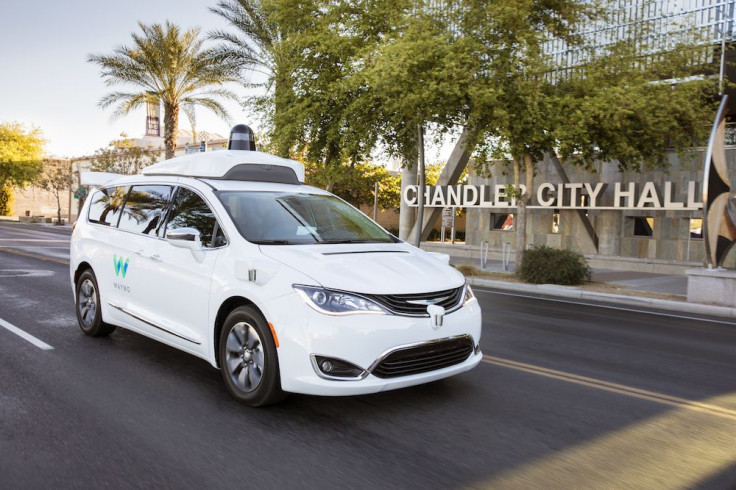 Like many self-driving car companies, Waymo has an extensive testing and research presence in Arizona. To help with their testing, Waymo has now joined up with an unlikely partner.
Waymo announced Monday car rental company Avis Budget Group would help manage its fleet of self-driving cars in the state, Bloomberg reported. As part of the partnership, Avis facilities in Arizona will provide physical maintenance for Waymo's fleet of cars, including tasks like tire and oil changes, but will not care for self-driving hardware on the car like its Lidar sensors for environmental detection.
Read: Waymo Launches Self-Driving Taxi Program In Phoenix Area
The stock price for Avis Budget Group, the parent company of companies including Avis and Zipcar, jumped to a high of $29.14 per share on news of the partnership. As Bloomberg noted, the nonexclusive multiyear deal will pay Avis for the upkeep on Waymo's vehicles.
For both companies, the move has clear upsides. On Waymo's end, the Alphabet company now can outsource the day-to-day maintenance on its self-driving fleet and focus purely on development and research. Down the road, Waymo potentially could draw from the Avis Group's existing network of facilities and customers. As for the Avis Budget Group, the partnership gives the company a foothold in the growing autonomous car market.
Since April, Waymo has been testing its self-driving fleet extensively in Arizona. Its fleet, which now totals around 600 Chrysler Pacifica minivans, has been used for Waymo's early rider programs in which approved users can request and receive rides in the company's self-driving taxis. In particular, Arizona has been a favorite testing area for self-driving research because of the state's looser restrictions for testing on public roads.
Avis is also the latest company to work alongside Waymo in the self-driving space. Earlier this year, Waymo announced a collaborative partnership with ride-hailing service Lyft that generally will focus on autonomous driving research and testing. For its part, Lyft also previously announced its own partnership with General Motors that looks to have the car manufacturer's autonomous Chevy Bolts integrated into its own fleet in 2018.
Read: Court Filing Reveals Travis Kalanick Knew Fired Engineer Had Google Information
The move also underscores the importance of autonomous driving technology for companies like Waymo. Within the past few years, the field has seen heavy investment for software and cars by companies ranging from Apple to Nvidia.
In Uber, Waymo also has one of its bigger rivals in the autonomous driving research space and the two companies have disputes in other areas aside from testing. The companies have been in a running legal dispute over allegations former Google engineer Anthony Levandowski stole autonomous trade secrets before joining Uber. The long-running case is still making its way through the courts, and Uber terminated Levandowski's employment earlier this year.
© Copyright IBTimes 2023. All rights reserved.
FOLLOW MORE IBT NEWS ON THE BELOW CHANNELS