Senators Respond To Ford's Request For FBI Investigation Before Kavanaugh Confirmation Vote
Christine Blasey Ford on Tuesday asked for a "full investigation" by the FBI before she attends any congressional hearing or "interrogation" into her accusations against Supreme Court nominee Brett Kavanaugh. In response, Senate Judiciary Committee Chairman Chuck Grassley said there was no need for a further delay for a hearing as the FBI or any other investigation will not have any bearing on what she tells the committee.​
"We've offered Dr. Ford the opportunity to share her story with the committee, as her attorney said yesterday she was willing to do. … The invitation for Monday still stands. … Dr. Ford's testimony would reflect her personal knowledge and memory of events," a statement from Grassley said.
Grassley added there were never any plans to make both Kavanaugh and Ford sit together at the witness table.
Many Republican senators supported Grassley's decision. According to reports, Sen. Jeff Flake said though they wanted to hear from Ford before the voting on Monday to advance Kavanaugh's Supreme Court nomination, they would move forward with it if Ford chooses to not testify in front of the committee.
Many other senators took to Twitter to express their views.
"I agree with her 100 percent that the rushed process to hold a hearing on Monday has been unfair and is reminiscent of the treatment of Anita Hill. I also agree that we need the facts before the senators — not staff or lawyers — speak to witnesses," Democratic Sen. Dianne Feinstein said in a statement. "We should honor Dr. Balsey Ford's wishes to delay this hearing. A proper investigation must be completed, witnesses interviewed, evidence reviewed and all sides spoken to. Only then should the chairman set a hearing date."
Sen. Chuck Schumer also backed Ford's request for an FBI probe.
On Tuesday, 10 Democrats on the Senate Judiciary Committee sent a letter to FBI Director Christopher Wray and White House Counsel Don McGahn arguing the hearing should be pushed back. They said the FBI should conduct an investigation prior to the hearing.
"The Committee should have the completed report before any hearing occurs and we ask that you take immediate steps to make sure that we have the FBI's report before we proceed," the senators wrote in the letter.
In a letter to Grassley on Tuesday, Ford's attorney's said, "a full investigation by law enforcement officials will ensure that the crucial facts and witnesses in this matter are assessed in a non-partisan manner and that the Committee is fully informed before conducting any hearing or making any decisions."
Lisa Banks, Ford's attorney, said her client was willing to talk to the committee, but not at the hearing on Monday.
"This just came out 48 hours ago," Banks said. "Asking her to come forward in four or five days and sit before the Judiciary Committee on national TV is not a fair process."
The committee was scheduled to meet on Thursday to vote on Brett Kavanaugh's Supreme Court nomination but it was postponed by Grassley after Ford came out with allegations that Kavanaugh sexually harassed her in the 1980s when they were teenagers.
Kavanaugh denied the accusations and agreed to testify before the Senate Judiciary Committee.
"This is a completely false allegation. I have never done anything like what the accuser describes -- to her or to anyone. Because this never happened, I had no idea who was making this accusation until she identified herself yesterday," Kavanaugh said. "I am willing to talk to the Senate Judiciary Committee in any way the committee deems appropriate to refute this false allegation, from 36 years ago, and defend my integrity."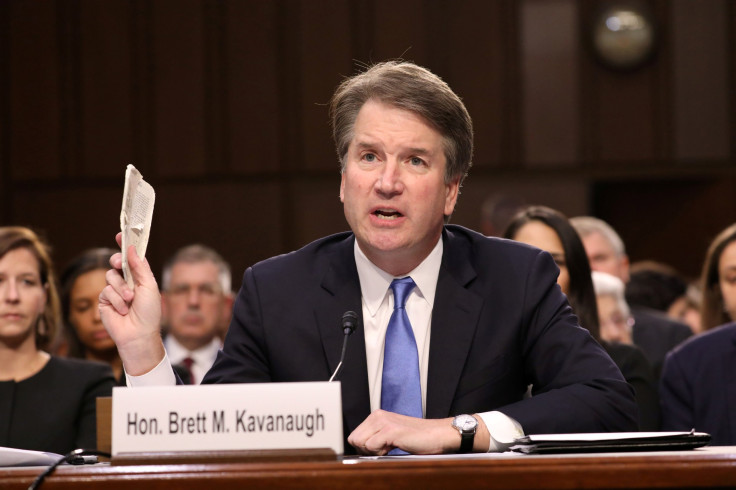 © Copyright IBTimes 2023. All rights reserved.