Christine Ford's Allegations Could Delay Brett Kavanaugh's Confirmation, Some GOP Senators Agree
After staying tight-lipped about her decision on Brett Kavanaugh, Sen. Lisa Murkowski (R-Alaska) — one of the potential swing votes in the Senate — told CNN on Sunday that she would agree to delay the voting process in the light of the recent sexual harassment accusations that have surfaced against the Supreme Court nominee.
"Well, I think that might be something they might have to consider, at least having that discussion. This is not something that came up during the hearings. The hearings are now over, and if there is real substance to this, it demands a response. That may be something the committee needs to look into," she said.
One of the primary reasons that might have led Murkowski — a moderate Republican — arrive at this decision is Kavanaugh's stance on the landmark 1973 women's abortion rights ruling, Roe v. Wade. Murkowski, along with other moderates, has been in favor of upholding the historic decision, even working against their party to protect federal funding grants to Planned Parenthood in the past.
According to the Huffington Post, Murkowski also faced considerable pressure from tribal communities in Alaska, who gathered at her offices to urge her to oppose Kavanaugh due to his opinion on fishing rights and environmental protections.
During his 12-term as a federal appeals court judge, Kavanaugh repeatedly opposed the Environmental Protection Agency regulations. The Supreme Court nominee has maintained that Congress, instead of the EPA, should be the ultimate authority on climate change policies.
"EPA's well-intentioned policy objectives with respect to climate change do not on their own authorize the agency to regulate," Kavanaugh wrote last year in a majority opinion that found the EPA lacked the authority to regulate hydrofluorocarbons and other chemicals linked to global warming, Associated Post reported.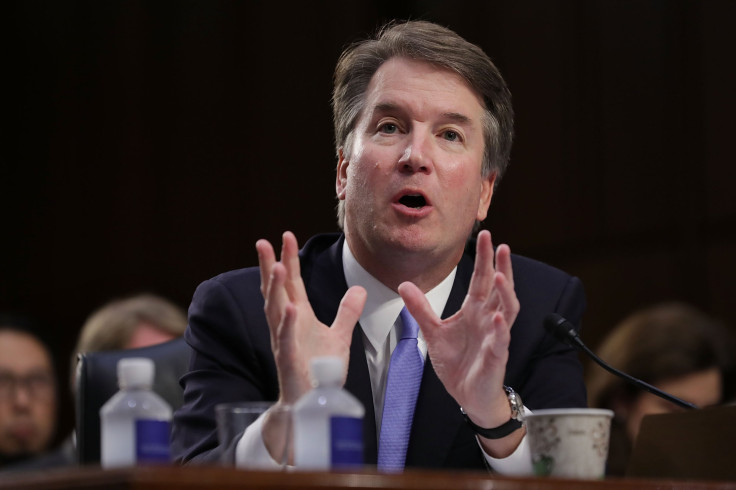 On the other hand, Kavanaugh has also hinted at his willingness to limit federal power, which could threaten the fishing rights of tribal people in Alaska, who rely on subsistence fishing in protected federal waters.
"This would be a death knell to us in Alaska, absolutely," said Heather Kendall-Miller, an Alaska native and an attorney with the Native American Rights Fund. "If this goes down, Alaska will be in a state of chaos when the fishing season begins. There will be lots of civil disobedience. It will be explosive."
Murkowski owes her re-election as an Independent in 2010 in a large part to votes from the tribal communities of her state, after losing the GOP primary to her opponent.
Some of the other senators who have agreed with Murkowski are Jeff Flake (R-Arizona) and Bob Corker (R-Tennessee). "I've made it clear that I'm not comfortable moving ahead with the vote on Thursday if we have not heard her side of the story or explored this further," Flake said.
Another senator with a potential swing vote is Susan Collins (R-Maine). Despite facing pressure from her state's residents — such as receiving 3,000 coat hangers in the mail, having women dressed as handmaids showing up outside her home — Collins has made it clear she was willing to cater to the pressure.
"Attempts at bribery or extortion will not influence my vote at all," she said Tuesday.
However, she did admit to a CNN correspondent Sunday that she was "surprised," after hearing the allegations against Kavanaugh. As for making a decision on the scheduled vote, Collins said she had not made up her mind and wanted to discuss it further with her team.
Christine Blasey Ford, a Palo Alto University professor, came forward in a Washington Post article, alleging that Kavanaugh had sexually assaulted her when she was in high school. She had initially refused to go public with her identity. The Supreme Court nominee denied the accusation in a statement released by the White House.
"I categorically and unequivocally deny this allegation. I did not do this back in high school or at any time," Kavanaugh said in the statement.
If a formal investigation is launched against Kavanaugh, it is highly unlikely the voting process would be wrapped up before the midterms — during which the Democrats will have a chance to gain majority in the Senate.
© Copyright IBTimes 2022. All rights reserved.
FOLLOW MORE IBT NEWS ON THE BELOW CHANNELS