Sennheiser IE 300 In-ear Headphone Hands-on Review: Incredibly Small and Light with a Big Punch
This article uses affiliate links, which means if you purchase products through these links, we may earn a commission. Click here to see our
T&C
. For licensing please click
here
.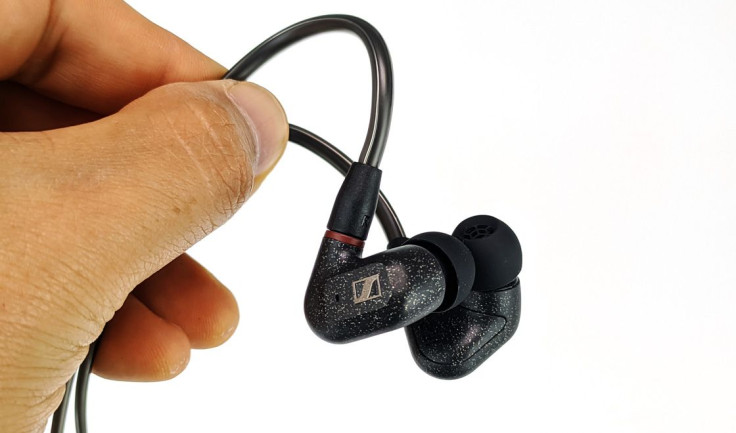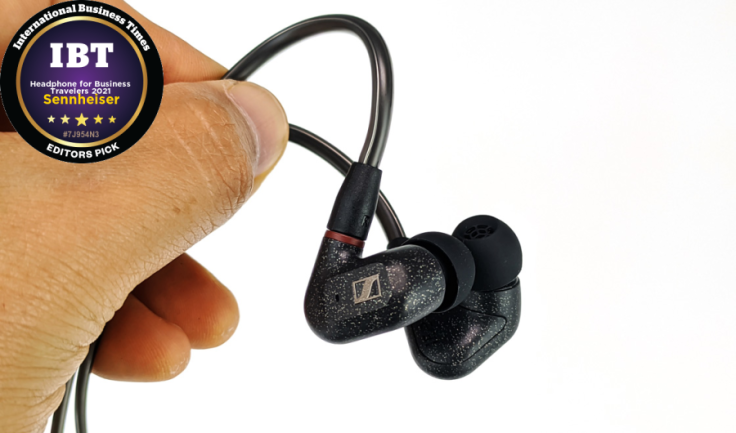 As a veteran audio electronics maker Sennheiser has decided to stick to their guns. Instead of wandering into balanced armature territory like so many other earphone makers have in following the trend created by In-Ear Monitors (IEMs), the German headphone maker's latest IEM features only single dynamic drivers in each earbud.
Yet the promise is that its 'XWB transducer' (XWB stands for Extra Wide Band) is able to produce audiophile sound without the multi-driver arrays in typical IEMs. Can the IE 300 really match the sound of modern competing IEMs on the market? We dove in to find out.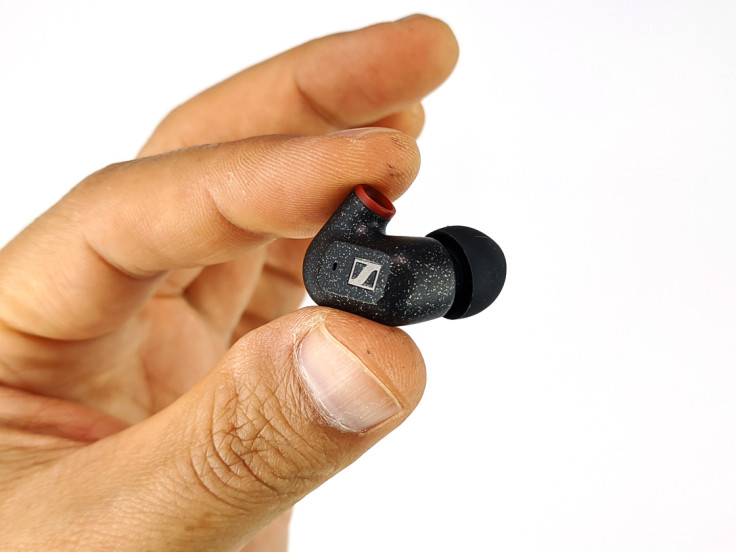 Incredibly Small and Light
Having some experience with IEMs, and having seen some photos of the Sennheiser IE 300, I was expecting them to be similar in size. But upon upboxing the German earphones I was quite surprised at just how small and how light they are. Weighing at only 4 grams each, I can hardly feel their weight in my ears even after wearing them for an extended period of time.
With the earbuds being so light, the most significant difference it makes is when running with them on. The up and down motion while running, and the impact each stride makes creates minimal effect on the seal of the IE 300 due to their lightweightness. This secure fit also makes these earphones great onstage IEMs for musicians, who need earbuds that wouldn't fall out during lively performances.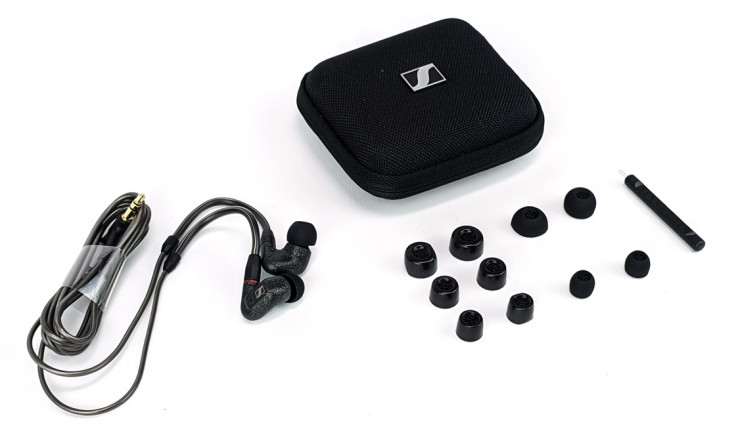 Memory Foam Sets and MMCX Connector
It's a given for earphones to come with small, medium and large sets of silicone tips to help users find their best fit, and I have had earphones that also include a fourth set of memory foam tips. However the IE 300 comes with 6 sets of tips in total, with three sizes of memory foam tips as well. Since I have larger than usual ear canals, this was a godsend, and I was able to get the best fitting memory foam tips and the best seal possible.
The IE 300 has removable cables, which connect using the widely used MMCX ports. I initially presumed that this would mean that I will be able to use third-party cables like the FiiO LC-RE balanced cables, but it turns out that my assumption was wrong. Since most IEM ports are on a flush surface, usual MMCX cables are not compatible with IE 300's recessed female port.
According to Sennheiser the recessed design is to provide better durability, but this also means that if you want to use an upgraded balanced cable, you would need to get Sennheiser's own proprietary ones.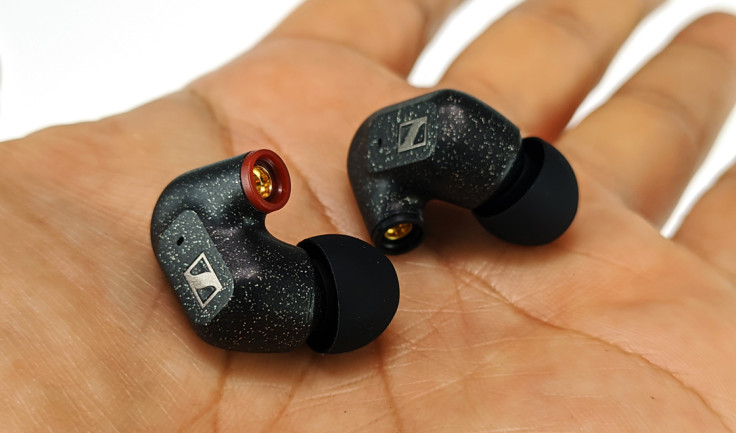 Classic Dynamic Driver with New Technology
Coming back to the question we asked initially: Is the sound of IE 300's single driver arrangement able to compete with multi-arrayed Balanced Armature configuration? The answer is a surprising 'Yes'. Sennheiser is making a very strong case that Dynamic Drivers can be all you need.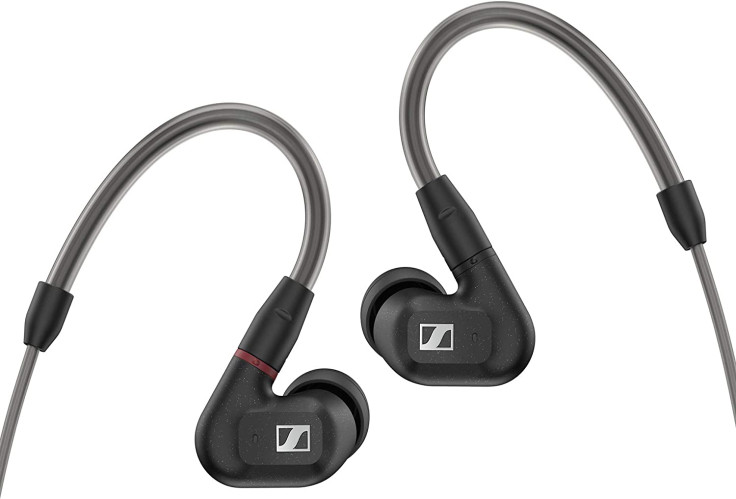 According to Sennheiser the IE 300 transducer diaphragms utilize a new material that improves its rest and response times, minimizing resonance therefore creating clean frequency separations. Personally I have tested enough headphones to know that with new material science, it is possible to achieve incredible sounds with single dynamic drivers like the Graphene drivers in the ORA Sound GQ, or the DLC drivers in the more recent FiiO FD5. The IE 300 seems to add to that argument, weighing in with Sennheiser's decades worth of development and know-how.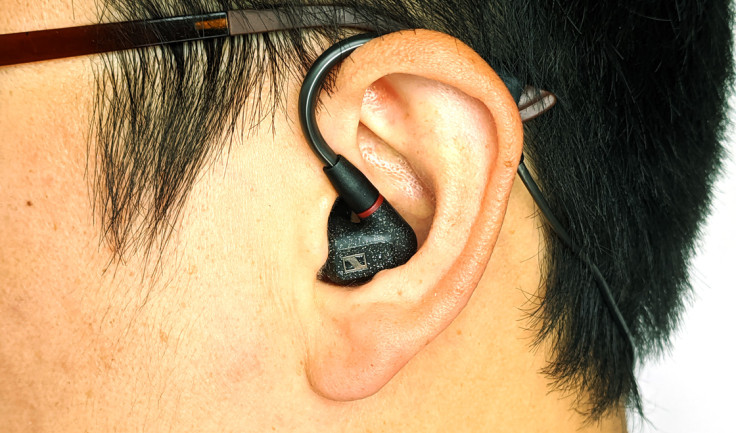 Excellent Frequency Responses
The IE 300 delivers very crisp highs - as clear as you would get from balanced armatures, warm mids which is to be expected from most dynamic drivers, and a strong bass that is beautifully tuned to be punchy but natural at the same time. I would describe the bass sound on these earphones as the sound you get when the bassist of the band gets his amp settings exactly right, hitting that sweet spot between boominess and grittiness.
Spacious Sound Stage and Natural Timbre
What I like the most about the IE 300 however is Sennheiser's signature spacious sound that spans across its various headphones. Even with a fully sealed closed back design, the IE 300 has a refined airiness that other earphones lack. Combine this with a natural timbre that never comes off as harsh, you end up with an earphone that really shines for natural sounds like vocals, acoustic guitars and most unplugged instruments.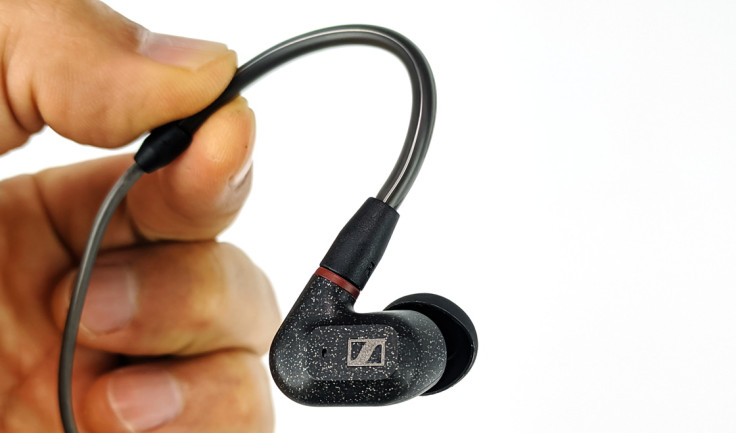 Final Verdict
At $299 MSRP, the IE 300 is not definitely not in the budget earphone category. However as a professional IEM - which easily exceeds the $500 mark, it's price is not that steep at all. What you get after all is one of the best sounding headphones from Sennheiser, which when compared with other much more complicated and expensive IEMs, matches them in clarity and power and outshines them in soundstaging and imaging. The IE 300 does all that while retaining a tiny and lightweight form factor that is both comfortable and secure to wear.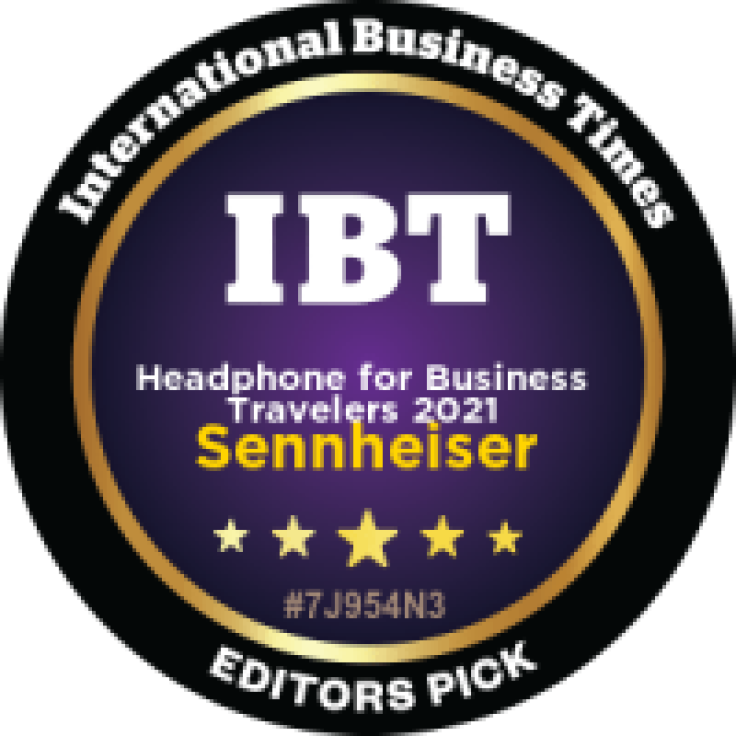 We're awarding the latest Sennheiser IE 300 earphone our business traveler's badge as the Editor's Pick in ear headphone for its premium sound, compact and portable design, and secure and comfortable fit.
Sam is a production engineer turned tech writer who specializes in seeking out gadgets that enhances productivity while still looking sharp. This is a contribution to an ongoing IBTimes review series on gadgets for Business Travelers.
© Copyright IBTimes 2023. All rights reserved.