Is 'Sense8' Renewed Or Canceled? Brian J. Smith Encourages #RenewSense8 Campaign
UPDATE: Netflix officially canceled "Sense8." Cindy Holland, Vice President of Netflix original content said in a statement, "After 23 episodes, 16 cities and 13 countries, the story of the Sense8 cluster is coming to an end. It is everything we and the fans dreamed it would be: bold, emotional, stunning, kick ass, and outright unforgettable. Never has there been a more truly global show with an equally diverse and international cast and crew, which is only mirrored by the connected community of deeply passionate fans all around the world. We thank Lana, Lilly, Joe and Grant for their vision, and the entire cast and crew for their craftsmanship and commitment."
Original story: "Sense8" fans want to secure Season 3, and they're hoping using social media will help. On Tuesday, audiences rallied on Twitter to get #RenewSense8 trending worldwide after actor Brian J. Smith suggested that they should start campaigning for the show's renewal.
"This might be a good time to start making some noise," the actor, who plays Chicago cop Will, added to a tweet calling for fans to use the #RenewSense8 hashtag to prevent the show from being canceled.
The tweets using the hashtag included many reasons people want to see the sci-fi show, which follows a group of eight people around the world who are psychically linked, renewed for Season 3. They pointed to the parts of the show they loved, whether it was the positive messages, relationships, inclusion of LGBTQ characters or cinematography. Check out some of their reasons below:
However, the biggest reason that viewers want to see the show renewed is the massive cliffhanger in the Season 2 finale. (Spoiler Alert: Turn back now if you don't want to know how the season ended.) It turns out plenty of other clusters are working for BPO. After Lila (Valeria Bilello) hands over Wolfgang (Max Riemelt) to Whispers (Terrence Mann), the group decides to come together in real life for the first time. They go to London where they successfully capture Whispers and Jonah (Naveen Andrews). Hopefully, that will be enough leverage to get their German counterpart back safely.
READ: 8 Burning Questions We Have After The "Sense8" Finale
"Sense8" Season 2 was released on Netflix on May 5. Since then, the streaming giant has been silent on if the series is likely to get renewed. Netflix did not respond to International Business Times' request for comment.
It's worth noting that Netflix didn't immediately renew "Sense8" for Season 2 after the show first premiered. The series debuted on June 5, 2015, but Netflix didn't reveal their decision to pick up Season 2 until early August 2015. Even "13 Reasons Why," which was a mainstream hit, took over a month to get renewed. It might be a little early for fans to be panicking about the drama's future, but they've actually been worried all year.
Rumors about both cancellation and renewal have been circulating for months. When Netflix let the options on the actors' contracts expire, audiences feared the worst was about to happen. However, Deadline reported in March that the streaming platform was actually resigning all the core cast members, which seemed to be a good sign.
As previously reported, Brian J. Smith said that the fate of the series was partially in the hands of the viewers. They have to tune in and enjoy the show for it to earn a Season 3 renewal. "That all rests with Netflix and also the fans, too," Smith told Digital Spy earlier this year. "If they like what happens, and they like what they see in Season 2, we'll hear about it."
Netflix does not release their ratings, so there's no way to tell if enough subscribers have tuned in. However, Twitter makes it seem like the fans fulfilled their duties. Will Netflix agree with the viewers and renew the show?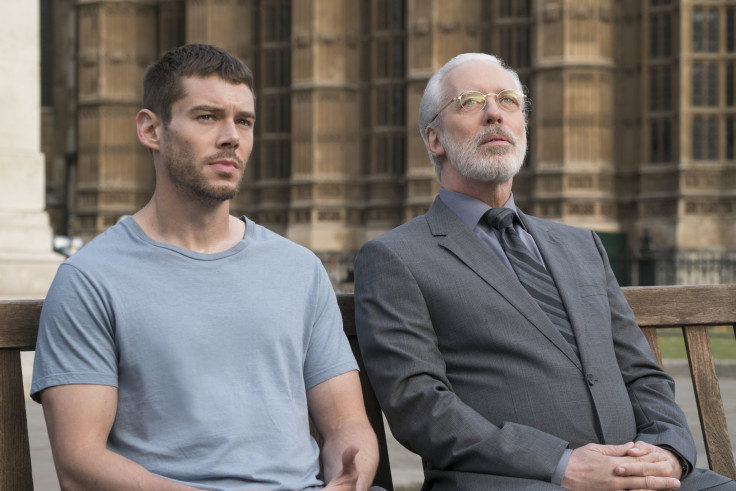 © Copyright IBTimes 2023. All rights reserved.