Serena Williams Praises Friend Meghan Markle For Maintaining Poise, Class During Oprah Interview
KEY POINTS
Serena Williams described her friend Meghan Markle as the epitome of grace and confidence
Williams said Markle's interview with Oprah Winfrey wasn't easy, but the duchess handle it well
The tennis superstar described Markle as a "selfless" friend right after her interview with Oprah aired
Serena Williams was impressed with the way her close friend Meghan Markle handled her and Prince Harry's interview with Oprah Winfrey.
The tennis player reflected on Markle's "strength, confidence and selflessness" in the debut episode of Stuart Weitzman's "Shine Series" that features virtual conversations with inspiring figures. Williams explained why she chose to publicly support Markle after her interview with Oprah and even praised the duchess for keeping her poise and class during the tell-all.
"Meghan is a great person and I think the epitome of strength, the epitome of confidence, the epitome of just selflessness, and the epitome of everything is just her and everything that she's gone through," the professional tennis player was quoted by Entertainment Weekly as saying. "And I know it's not easy, and you can see from the interview that it wasn't easy. But she had so much poise and she still had so much class."
During the interview, Markle admitted that she was silenced by the institution. She also shared that there were conversations about her son Archie's complexion on how dark his skin would be. Markle also confessed that there were times when she had suicidal thoughts.
Williams was among the celebrities who offered public support to Markle right after the bombshell tell-all. She took to Twitter and called the duchess her "selfless" friend.
"Meghan Markle, my selfless friend, lives her life — and leads by example — with empathy and compassion. She teaches me every day what it means to be truly noble. Her words illustrate the pain and cruelty she's experienced," Williams tweeted.
She also encouraged the people to "decry malicious, unfounded gossip and tabloid journalism." Moreover, the tennis superstar put emphasis on how mental health oppression and victimization can be "devastating, isolating and all too often lethal."
Markle and Williams' friendship started in February 2014 when they played a game of flag football on Direct TV's Celebrity Beach Bowl. They immediately hit it off with the duchess calling Williams her "confidante." Markle has been supportive of Williams and was there when the athlete graced the runway for New York Fashion Week in September 2016. Markle also watched her play at the U.S. Open tournament in 2019.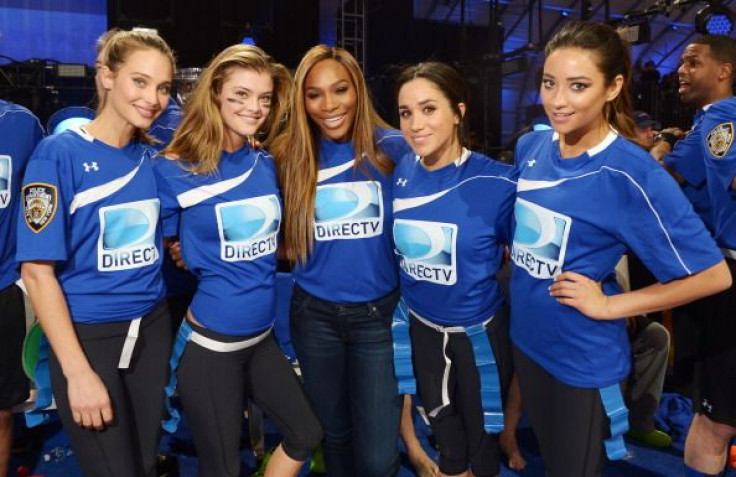 © Copyright IBTimes 2023. All rights reserved.