Serena Williams Responds To Ilie Nastase 'Racist' Comment In A Lengthy Instagram Post Amid Pregnancy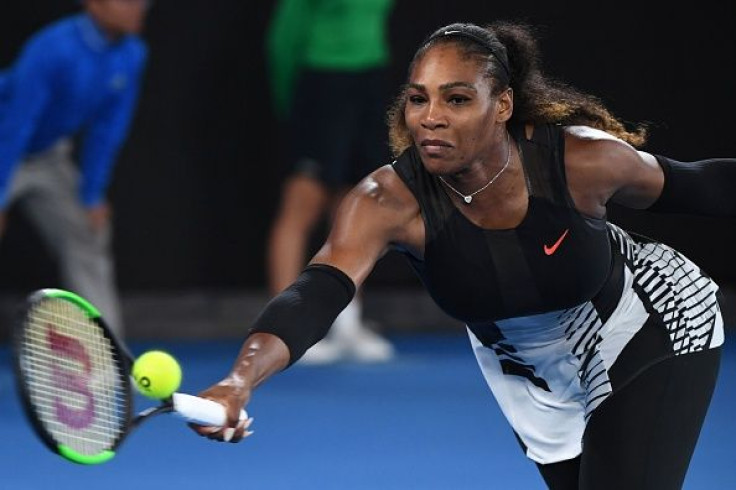 Serena Williams has been making headlines since announcing her pregnancy last week, and it is no surprise that many are taking an interest on the athlete's personal life. One such person is Ilie Nastase, a former world no. 1, who made a nasty comment about her unborn child.
According to BBC, Nastase, 70, speculated about whether or not Williams' child with fiancé Alexis Ohanian would look like "chocolate with milk." This did not sit well with the expectant mom, who then fired back at him.
On Monday, Williams, 36, wrote a lengthy post on Instagram addressing Nastase's comment. "It disappoints me to know we live in a society where people like Ilie Nastase can make such racist comments towards myself and unborn child, and sexist comments against my peers," Williams wrote. "You may shoot me with your words...you may try to kill me with your hatefulness, but still like air, I rise."
READ: Serena Williams hits the beach after confirming her pregnancy
Meanwhile, the International Tennis Federation (ITF) has already launched an investigation into Nastase's comments, and Williams did not forget to express her gratitude for their support. "I humbly thank the ITF for any consideration given to all the facts in this case. They will have my full support," said Williams.
Williams recognized that the world has come so far, but there is still so much further to go. Despite the racist comments, the no. 1 female tennis player in the world vowed that she will continue to pour "love, light and positivity" in everything she does. She also promised to continue leading and standing up for what is right.
This is not the first time Nastase has been involved in a controversy. Aside from his comments about Williams' unborn child, he was expelled half-way through the World Group II play-off match for swearing at officials, including GB captain Anne Keothavong and world no. 7 Johanna Konta, Independent reported.
Konta reportedly broke down in tears following their exchange. However, Nastase was not yet done because he ranted at Eleanor Crooks, a British Press Association journalist, as well. "My second run-in with Ilie Nastase. He then called me ugly off camera, just for good measure," Crooks wrote on Twitter.
However, some athletes have chosen to defend Nastase. "Ilie is very patriotic and sometimes he says things that he doesn't really mean – it's just Ilie, and he will always be my friend," said Nadia Comaneci, a Romanian Olympic gold medalist. "He will have to deal with it (the consequences), but he can survive whatever happens to him. People make mistakes. Everybody in Romania loves Ilie because he is Ilie."
How do you find Nastase's comments about Williams' unborn child? Drop a comment below.
© Copyright IBTimes 2023. All rights reserved.