Serena Williams Says She Got 'Really Sore' From Twerking In Beyoncé's 'Sorry' Video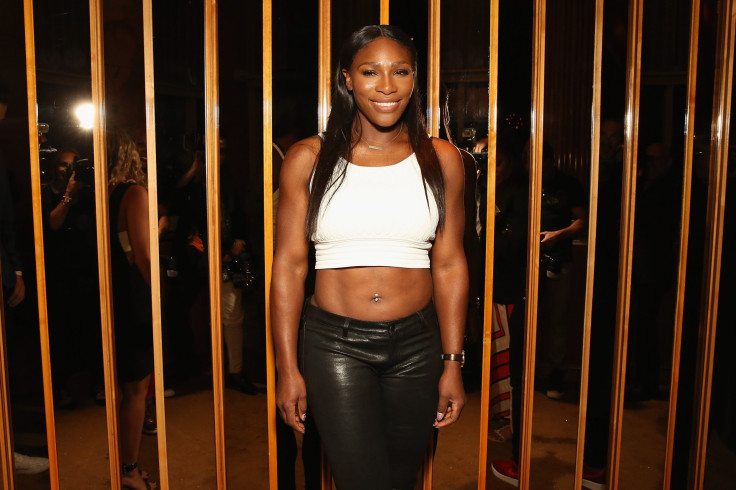 Twerking is hard work. Serena Williams surprised everyone when she made a cameo in Beyoncé's "Lemonade" HBO special for the music video "Sorry," in which she was seen grinding and twerking as Queen B sang about her cheating man. In a new interview the tennis pro opened up about starring in the controversial video, admitting that performing the sultry moves wasn't exactly easy.
Speaking to Wall Street Journal, Williams confessed that she got "really sore" from dancing so much in Beyoncé's video. The 34-year-old athlete also told the outlet that she had to keep the project a secret for several months but had no problem keeping quiet about her appearance. "I've known Bey for a long time," Williams said. "If you tell me, 'Don't say anything,' I won't say anything."
In May Williams dished about her cameo telling the Associated Press (via Us Weekly) that it wasn't easy twerking in front of the "Formation" singer. "She told me that she just wants me to dance, like just be really free and just dance like nobody's looking and go all out," she said. "So that wasn't easy in the beginning, but then it got easier. … I thought that particular song on the visual album was really a strong song, and it was also really fun at the same time."
"Sorry" caused a bit of controversy when it was released in April because the cryptic lyrics hinted that Jay Z may have cheated on Beyonce with a woman she referred to as "Becky with the good hair." Shortly after the song dropped Beyonce's fans, known as the BeyHive, attacked fashion designer Rachel Roy assuming she was Jay Z's alleged mistress after she posted a suspicious Instagram post including a line from the song. Roy eventually deleted the post and responded to the drama saying in a statement that "Sorry" was not about her.
"I want to put speculation and rumors to rest. My Instagram post was meant to be fun and lighthearted," she said. "It was misunderstood as something other than that. There is no validity to the idea that the song references me personally. There is no truth to the rumors."
Fans also accused Rita Ora of being "Becky," but the singer denied the cheating claims tweeting that they were "false."
© Copyright IBTimes 2023. All rights reserved.