Seth Rich's Family Shoots Down Conspiracy Theories About DNC Staffer's Murder After Wikileaks Offer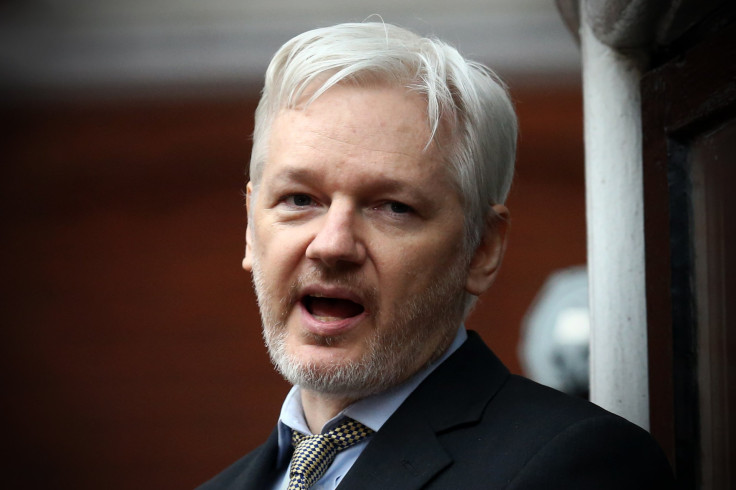 The family of Seth Rich is not buying the conspiracy theories surrounding the murdered Democratic National Committee staffer's death.
Rich, 27, who worked as a voter expansion data director at the DNC, was shot twice in the back while walking home early Sunday in the Bloomingdale neighborhood of Northwest Washington, D.C. Police have said that the crime might have been a robbery attempt, but suspicious circumstances surrounding Rich's death have led many right wing conspiracy theorists to speculate that he was killed in retaliation for having aided in the leak of DNC emails that Wikileaks published ahead of the 2016 Democratic National Convention. Now that Wikileaks is offering a $20,000 reward for information on the murder, Rich's family is speaking out.
"The family welcomes any and all information that could lead to the identification of the individuals responsible, and certainly welcomes contributions that could lead to new avenues of investigation," Brad Bauman, a spokesman for the family, told International Business Times. "That said, some are attempting to politicize this horrible tragedy, and in their attempts to do so, are actually causing more harm than good and impeding on the ability for law enforcement to properly do their job. For the sake of finding Seth's killer, and for the sake of giving the family the space they need at this terrible time, they are asking for the public to refrain from pushing unproven and harmful theories about Seth's murder."
Rich's body was found with his wallet, watch and other personal items still on his person, leading many to the conclusion that law enforcement's view of the crime as a robbery attempt was inaccurate. Conspiracy theorists allege that his death was retribution from the DNC for helping Wikileaks obtain party emails showing evidence of favoritism during the Democratic primary between Hillary Clinton and Bernie Sanders — U.S. intelligence attributes the leak to a hack from Russian intelligence agencies. DNC Chair Debbie Wasserman Schultz announced plans to resign in the wake of the scandal.
Wikileaks, the alternative journalism outlet specializing in the release of classified or secret information, offered a $20,000 reward Tuesday to anyone with information on the murder. The offer seemed to validate the conspiracy theories and fueled increased speculation about Rich's murder, leading to the family's decision to make a statement.
© Copyright IBTimes 2023. All rights reserved.