Who Is Seth Rich? Wikileaks Offers Reward For Info On Murdered DNC Staffer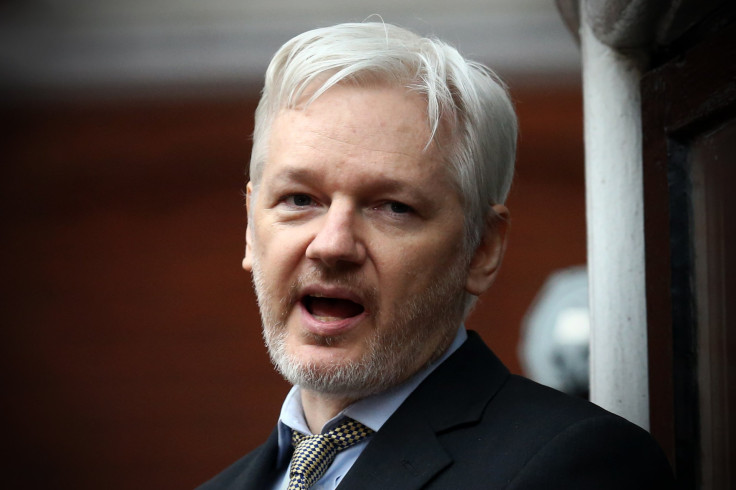 Wikileaks remains very interested in the Democratic National Committee.
The journalist organization, which specializes in releasing classified or secret information, offered a $20,000 reward Tuesday to anyone with information on the murder of DNC staffer Seth Rich. His murder is the subject of multiple conspiracy theories, including one which alleges his death was retribution from the DNC for helping Wikileaks obtain party emails showing evidence of favoritism during the Democratic primary between Hillary Clinton and Bernie Sanders.
"WikiLeaks has decided to issue a [$20,000] reward for information leading to conviction for the murder of DNC staffer Seth Rich," read a tweet from the organization.
Rich, 27, was shot twice in the back while walking home early Sunday in the Bloomingdale neighborhood of Northwest Washington, D.C. Police speculate that the crime might have been a robbery, but Rich was found with his wallet, watch and other personal items still on his person. Rich had worked as a voter expansion data director at the DNC.
The suspicious circumstances surrounding Rich's death have led many right-winged conspiracy theorists to speculate that Rich aided in the leak of DNC emails that Wikileaks published ahead of the 2016 Democratic National Convention — U.S. intelligence attributes the leak to a hack from Russian intelligence agencies. Those emails revealed evidence that party officials favored Clinton in her primary race with Sanders and potentially intervened to aid in her victory. DNC Chair Debbie Wasserman Schultz announced plans to resign in the wake of the scandal. According to the conspiracy, the murder was sanctioned by officials in the DNC in retaliation for Rich's hand in the leak.
For her part, Wasserman Schultz issued a statement on Monday morning after news of Rich's death broke.
"Our hearts are broken with the loss of one of our DNC family members over the weekend. Seth Rich was a dedicated, selfless public servant who worked tirelessly to protect the most sacred right we share as Americans: the right to vote," she said. "He saw the great potential of our nation and believed that, together, we can make the world a better place."
Wikileaks taking interest in Rich's death will do nothing to suppress the conspiracy theories. However, the organization and founder Julian Assange have come under fire recently from critics who say Wikileaks is reckless with the information it makes public and also biased against Clinton — Assange has publicly admonished the Democratic nominee.
© Copyright IBTimes 2022. All rights reserved.
FOLLOW MORE IBT NEWS ON THE BELOW CHANNELS