Seventh-Day Adventists, Muslims And Jehovah's Witnesses Are The Most Racially Diverse US Religious Groups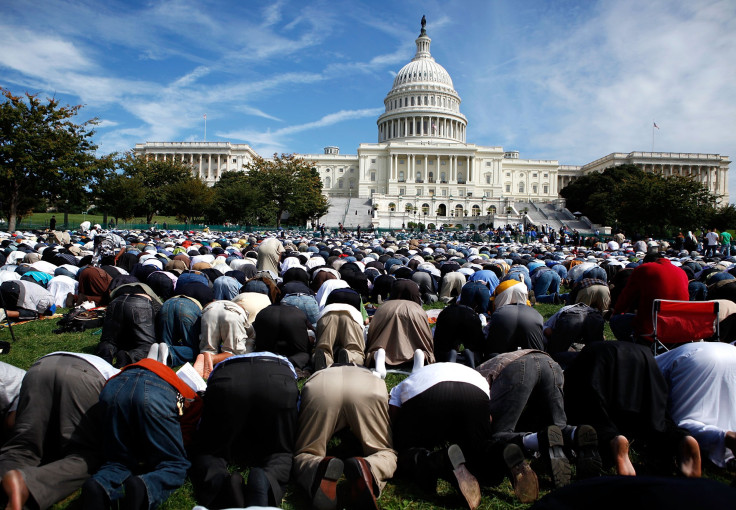 Just as the general American population is becoming more diverse, so are faith communities within it. The Seventh-day Adventist community, a Protestant denomination, is the most racially diverse, followed by Muslims and Jehovah's Witnesses.
That's according to new analysis by Pew Research of its 2014 Religious Landscape Data. Pew examined 29 religious groups in the U.S. to determine which ones featured the highest racial and ethnic diversity. The analysis broke down the populations into five racial categories: Hispanics, non-Hispanic whites, blacks, Asians and a catch-all category that included other races and mixed-race individuals.
In the study, Pew assigned a score of 10 to a religious group if its makeup had an equal share from each of the five ethnic and racial groups (that is, 20 percent each). If a religious group was composed entirely of one racial group, it would be assigned a score of 0.0.
Seventh-day Adventists scored 9.1, the highest among the 29 groups surveyed. Some 37 percent of self-described Seventh-day Adventists are white, 32 percent are black, 15 percent are Hispanic, 8 percent are Asian and another 8 percent are another race or mixed race.
The wide mix may possibly be attributed to the church's mission to proselytize.
Gary Krause, director of the Office of Adventist Mission for the Adventist world church, said it was the church's goal to prepare all people for the second coming of Jesus Christ.
"We're not an American church. We're not an African or Asian church. We're not a European church," Krause said. "We're a worldwide movement with a mission to all people groups. We're all God's children, and we love to welcome people from all races into our family."
Muslims (8.7) and Jehovah's Witnesses (8.6) were not far behind in terms of diversity. In fact, 38 percent of Muslims in the U.S. are white -- an unexpected figure, given that so many Muslim immigrants come from South Asian and Arab countries. Blacks and Asians made up 28 percent each of the rest of the American Muslim population. Jehovah's Witnesses were 36 percent white, 27 percent black, while 32 percent fell into the mixed or other race category.
Among the least diverse communities in the U.S. were Hindus (2.1) and Jews (2.3). And while the overall diversity of Christianity in the U.S. has expanded in recent years, the study also noted that individual Christian denominations were at the bottom of the list. Notably, the National Baptist Convention earned a score of 0.2, indicating that 99 percent of the community identifies as black.
A January survey conducted by LifeWay Research, which focuses on insights into the Christian community, found that 67 percent of Christians in the U.S. believe their church has done enough to promote racial diversity.
"Surprisingly, most churchgoers are content with the ethnic status quo in their churches," said Ed Stetzer, executive director of LifeWay Research. "In a world where our culture is increasingly diverse, and many pastors are talking about diversity, it appears most people are happy where they are -- and with whom they are."
© Copyright IBTimes 2023. All rights reserved.