Is Sex Addiction Real? Everything You Need To Know About Anthony Weiner's Sexting Scandals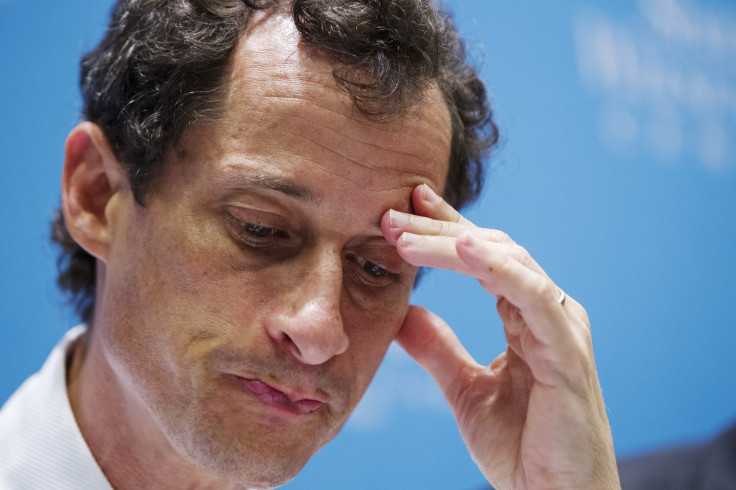 Anthony Weiner's multiple sexting scandals have left the public grasping for a viable explanation for the former U.S. representative's behavior. One theory often suggested is that he might just be addicted to sex. The Daily Mail published a story Wednesday that Anthony Weiner checked into a sex addiction rehab clinic. Reuters picked up the story, but they weren't able to independently verify it.
Sexual addiction isn't a disorder in the technical sense of the word. The most recent Diagnostic and Statistical Manual of Mental Disorders (DSM-5), the standard guide to mental health classifications used by professionals, doesn't list sex addiction or hypersexuality anywhere in it. The American Society of Addiction Medicine defines addiction as a disorder characterized by an "inability to consistently abstain, impairment in behavioral control, craving, diminished recognition of significant problems with one's behavior and interpersonal relationships and dysfunctional emotional response." The details briefly touch upon gambling and sex as possible examples, but no official recognition is given to "sex addiction."
Despite the fact that no such disorder officially exists, the Health Research Funding Organization released information in 2014 estimating that the number of people who suffer from sex addiction in the U.S. is somewhere between 12 and 30 million. The organization contends that these people need ever-increasing varieties of stimulation to be satisfied, causing them to find other ways to "get relief" such as voyeurism or exhibitionism.
Weiner's perverse habits first made news in 2011, when he posted a salacious selfie to his Twitter. Weiner is married to one of Hillary Clinton's top aides, Huma Abedin. Weiner claimed twice that the account was hacked and therefore the photo wasn't posted by him before finally admitting it at a press conference Jun. 6, 2011. Weiner apologized but announced he wouldn't be resigning from his position. Ten days later, he resigned from Congress. Two years passed before Weiner announced his decision to run for mayor of New York City in May 2013. Two months later, TMZ released screenshots of Weiner sexting various women in 2012 after he resigned from Congress. Weiner admitted he sent the texts as alias "Carlos Danger." The former representative went on to lose the mayoral primary with less than five percent of the vote in September 2013.
The New York Post reported in August that Weiner had sexted yet another woman, this time sending a selfie with his four-year-old son in the background. Abedin announced her separation from him a few hours later. In September, New York officials announced an investigation into contact Weiner allegedly made with a 15-year-old girl. Weiner made headlines again Oct. 28 when FBI Director James Comey announced the bureau would be re-examining Clinton's private emails after related information was found while officials were investigating Weiner's communications.
© Copyright IBTimes 2023. All rights reserved.