Sexism In The Director's Chair? Sundance Shines Light On Hollywood Boys' Club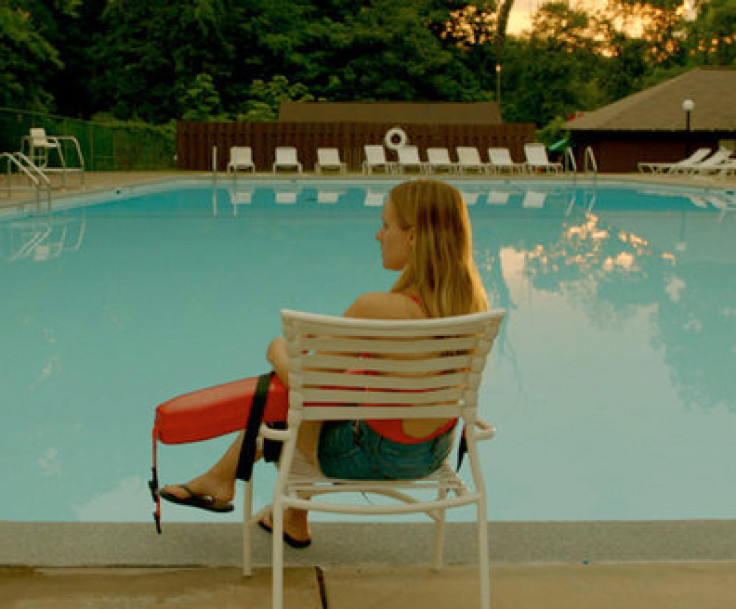 The Sundance Film Festival announced its 2013 lineup on Thursday, and organizers say the nation's top independent film showcase set a record for the number of female directors competing in the coveted dramatic competition this year. Of the 16 feature dramas entered to compete in Park City, Utah, in January, eight were directed by women.
For Sundance, this percentage is outstanding. In Hollywood, it would be considered astronomical. The talent pool of Hollywood helmers has long been denounced as a boys' club by film associations, arts organizations and women's rights advocates, who say institutional sexism within the industry keeps countless qualified women from ever getting a chance to sit in the director's chair.
And across the board, statistics back them up. According to the most recent Celluloid Ceiling Report, female directors comprised a mere 5 percent of directors working on the top 250 films last year -- that's down two percentage points from 7 percent the year before. On television, things aren't much better. In September, the Directors Guild of America put out a report showing that women directed only 15 percent of all TV episodes in the 2011 -- 12 network season and the 2011 cable season.
"It's time that every producer, every show-runner, every person responsible for making hiring decisions in episodic television take a careful and honest look at their hiring practices and ask themselves how they can do better," Lesli Linka Glatter, co-chair of the diversity task force of the DGA national board, said in a statement.
But even the DGA has a pretty good average in comparison to the pitiful track record of the Academy Awards, which in 84 years of doling out Oscars have managed to honor only one woman with a Best Director win: Kathryn Bigelow for 2009's "The Hurt Locker."
Sundance officials say this year's record-setting percentage of female directors was not intentional. "Every film has to stand on its own," festival director John Cooper told the Los Angeles Times. "You are just looking for original stories."
Nevertheless, Robert Redford's Sundance Institute had already been quietly working to tackle the issue of gender disparity. Earlier this year, the organization announced that it was teaming up with the Los Angeles nonprofit Women in Film in an effort to assess challenges specific to female directors within the independent film industry. The institute announced plans to follow the female graduates of its Sundance development labs to analyze the hurdles they face as they attempt to move their projects forward.
The 16 films competing in this year's festival were chosen from more than 1,200 entries, meaning that any director who makes the cut has a reason to celebrate. Among the most influential film festivals in the world, Sundance has helped launch the careers of such celluloid luminaries as Steven Soderbergh, Darren Aronofsky and Quentin Tarantino. With luck, the event will soon help to balance out the almost exclusively male list of celebrated film directors.
This year's eight female directors are Jill Soloway ("Afternoon Delight"), Stacie Passon ("Concussion"), Francesca Gregorini ("Emanuel and the Truth About Fishes"), Lake Bell ("In a World ..."), Liz W. Garcia ("The Lifeguard"), Cherien Dabis ("May in the Summer"), Lynn Shelton ("Touchy Feely") and Jerusha Hess ("Austenland").
The last time Sundance had a sizable presence of female directors was only two years ago, when about a third of the features were directed by women. Those films included such entries as Floria Sigismondi's "The Runaways," Tanya Hamilton's "Night Catches Us," Debra Granik's "Winter's Bone" and Lisa Cholodenko's "The Kids Are All Right," the last of which was nominated for a Best Picture Oscar.
The 2013 Sundance Film Festival will take place Jan. 17-27 in Park City, Utah.
© Copyright IBTimes 2023. All rights reserved.