Sexually Transmitted Diseases (STDs): Syphilis, Gonorrhea, Chlamydia Hit All-Time Highs In The US, Says Health Report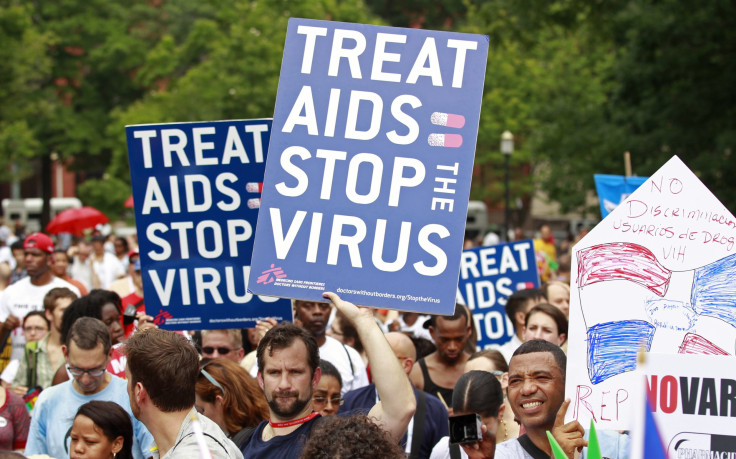 Sexually transmitted diseases in the United States are at an all-time high, the Centers for Disease Control and Prevention announced Wednesday. There are more than 110 million people infected with an STD, with economic costs exceeding $16 billion.
The CDC's 2015 STD Surveillance Report shows unprecedented numbers of infections in 2015. But it only surveys chlamydia, gonorrhea, and syphilis, the infections reported most often to the CDC. Others, such as HPV and herpes, are not included, making the actual number of infections in 2015 even higher. Chlamydia, gonorrhea, syphilis and other STDs can cause significant and life altering health problems. They increase the ease of contracting HIV and can lead to chronic pain and infertility.
STD rates have declined in past years and were at historic lows not long ago, the CDC said. Syphilis was almost eradicated. New testing and better treatments were stopping infections in their tracks. Expecting this trend to continue, nobody was prepared for the spike seen in 2015.
"The resurgence … is exposing hidden, fragile, populations in need that are not getting the health care and preventative services they deserve," said Gail Bolan, Director of the CDC's Division of STD Prevention.
STDs are dispersed unevenly throughout the population, affecting young people and gay and bisexual men the most.
One and a half million cases of chlamydia were reported in 2015. That comes out to 479 people infected out of every group of 100,000 people, an increase of 6 percent from 2014. The 1.5 million cases represent the highest annual number of any disease or infection ever reported to the CDC. Almost 400,000 cases of gonorrhea were reported in 2015, a 13 percent increase from the year before. Syphilis increased the most: 19 percent since 2014 for a total of almost 24,000 cases in 2015.
The rising numbers of gonorrhea cases are cause for particular concern, as the infection has gained increased resistance to medications used to treat it. The CDC now recommends only one regimen, dual treatment with ceftriaxone and azithromycin, to treat gonorrhea.
The CDC pointed to deteriorating public health infrastructure and slashed public health budgets as a major reason for the rising number of STD cases.
"We have reached a decisive moment for the nation," said Dr. Jonathan Mermin, Director of the CDC's National Center for HIV/Aids, Viral Hepatitis, STD and TB Prevention. "STD rates are rising, and many of the country's systems for preventing STD's have eroded. We must mobilize, rebuild, and expand services or the human and economic burden will continue to grow."
© Copyright IBTimes 2023. All rights reserved.