'Shadowhunters' Season 2 To Introduce Sarah Hyland's Character Seelie Queen Next Month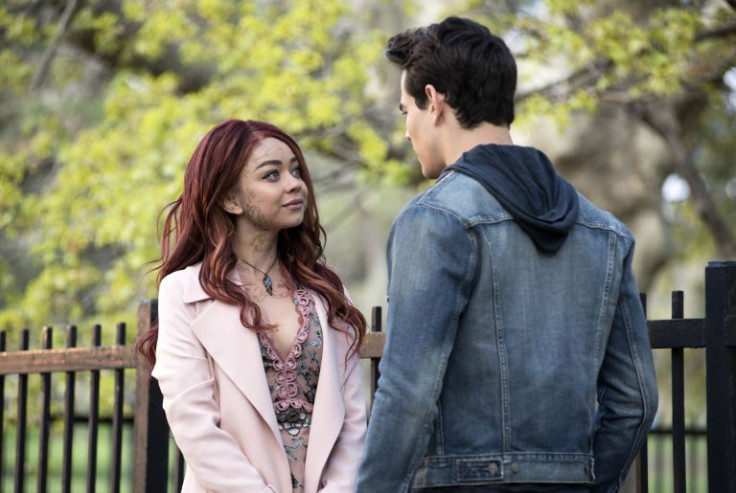 "Modern Family" star Sarah Hyland's role in "Shadowhunters" Season 2 has finally been revealed.
According to Deadline, the actress will give life to the role of the devious Seelie Queen, who will appear in two upcoming episodes in August. News about Hyland's casting in the hit Freeform TV series was first announced last month, but at the time, TV Line said that her role is still being kept a secret.
Read: Sarah Hyland cast in "Shadowhunters" Season 2 in secret role
While speaking with the publication, cast member Emeraude Toubia gushed over Hyland and her character. "She is the most beautiful Seelie Queen," she said.
"Shadowhunters" lead star Katherine McNamara, who plays the role of Clary, seconded Toubia's statement. "When you see her in costume, her eyes just pop out. When she walks on set, it's perfect," she said.
Meanwhile, other than the revelation of Hyland's role in the Aug. 7 and Aug. 14 episodes, "Shadowhunters" also announced that recurring guest star Alisha Wainwright has been upped to series regular status for Season 3. Wainwright plays the role of Maia, and the character most recently kissed Jace (Dominic Sherwood). However, she also made it clear to him that the kiss didn't mean anything to her.
Additionally, executive producer Todd Slavkin announced that "Shadowhunters" Season 3 will focus primarily on the "City of Angels" installment of "The Mortal Instruments" book series. "'City of Angels' is what Season 3 is all about. If you've read the books then we want you to also be surprised and go on a journey. It's built in that there will be devastation from the books… It leads to a nice mixture of adaptation and newness," he said (via Just Jared).
"Shadowhunters" also stars Matthew Daddario as Alec Lightwood, Harry Shum Jr. as Magnus Bane, Alberto Rosende as Simon Lewis, Isaiah Mustafa as Lucian Garroway, Maxim Roy as Jocelyn Fray, Alan Van Sprang as Valentine Morgenstern, David Castro as Raphael Santiago, Joel Labelle as Alaric, Jon Cor as Hodge Starkweather, Nick Sagar as Victor Aldertree and more.
"Shadowhunters" Season 2 currently airs on Freeform every Tuesday at 8 p.m. EDT.
© Copyright IBTimes 2023. All rights reserved.