'Shadowhunters' Season 3B Premiere: Episode 11 Date, Time, Trailer, Synopsis And Channel
Freeform's "Mortal Instruments" series, "Shadowhunters," begins its end with its Season 3B premiere Monday night.
Canceled last year, the fantasy drama will get a 12-episode (final 10 episodes of Season 3 and a two-part series finale) send-off, starting with tonight's broadcast. The last thing fans saw in the "Shadowhunters" 3A finale was an explosion that appeared to kill Lilith (Anna Hopkins), Clary (Katherine McNamara) and her brother, as well as Magnus (Harry Shum Jr.) giving up his magic to save Jace (Dominic Sherwood) for Alec (Matthew Daddario).
Now, everyone must deal with the aftermath, which won't be easy for any of them, especially for Jace, according to the episode trailer.
"You see how people are dealing with this new state of events, in which Magnus has no magic, and Clary's gone," McNamara told International Business Times. "But it hits everyone differently, and everybody handles it in their own way, and it's very indicative, not only of the characters but of their relationship with Clary, how they process this."
There won't be too much time for grieving, though, as there's a new enemy waiting around the corner in the midseason premiere.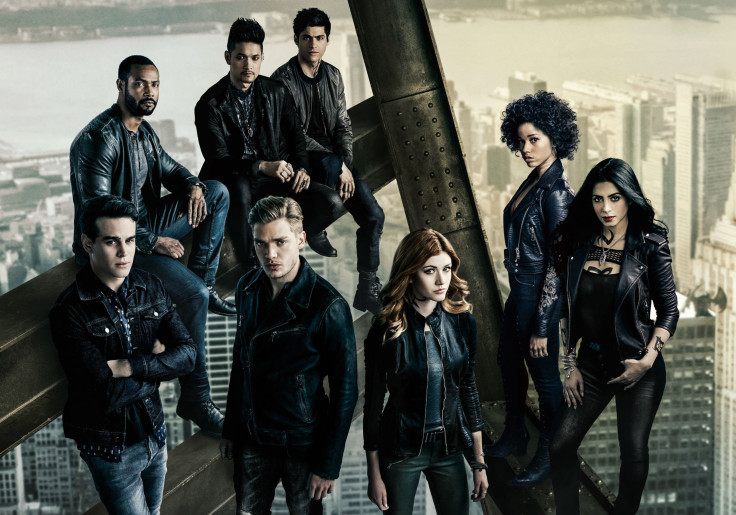 "Unbeknownst to them, the Shadowhunters face a new level of evil that they can't even imagine with the arrival of Jonathan Morgenstern (Luke Baines), the true form of Clary's brother," the Season 3, episode 11 synopsis reveals, before sharing more about another reunion happening. "…Glad to have their brother back, Alec and Isabelle [Emeraude Toubia] are still worried about Jace, who is taking the actions of The Owl very hard."
The synopsis continues: "Magnus is also mourning the loss of his magic and finds himself in a new position—having to rely on others for help. Meanwhile, Maia [Alisha Wainwright] tries to help a devastated Simon [Alberto Rosende] who has lost his family and his best friend. But unknown to everyone, Clary is alive and finds herself in a new and dangerous predicament."
According to McNamara, after everything Clary's been through and continues to go through, she "will never go back to the person that she was. She can never be that person again after what happened."
See Season 3, episode 11, which McNamara called "fantastic," when "Shadowhunters" Season 3B premieres on Freeform on Monday at 8 p.m. EST.
© Copyright IBTimes 2023. All rights reserved.