Shailene Woodley As Hazel Grace, First Photo Of Actress In 'The Fault In Our Stars' Released By Author John Green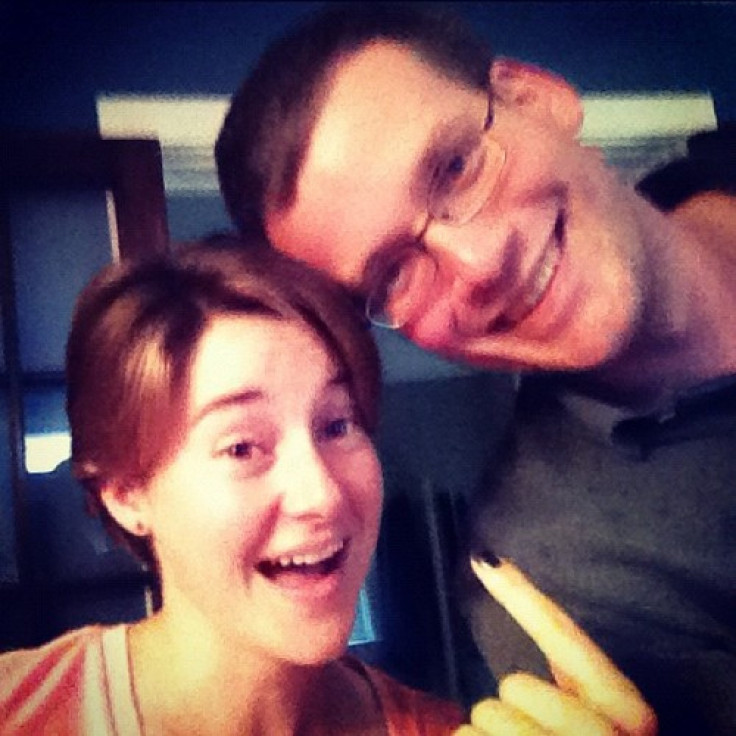 Fans of the popular young adult novel "The Fault in Our Stars" got their first look at actress Shailene Woodley in the lead role of Hazel Grace this week. The 21-year-old actress showed off her new look for the film, which included chopping off her signature brunette locks for a shorter do, on author John Green's Tumblr Wednesday.
"Hanging out with the ridiculously talented Shailene Woodley at the #tfiosmovie" wrote Green, 36, who penned the drama novel in 2012. The film, currently in pre-production, will star the award-winning actress as Hazel Grace, a teenager battling cancer with the help of a fellow friendly patient turned lover named Augustus Waters, played by actor Ansel Elgort.
Green previously complimented Woodley's work in the film, calling both young star's acting abilities on set amazing. "How do they bring such nuance and depth to a performance? How can they understand these characters so deeply?" he said. "It seems a little like wizardry to me."
Woodley previously discussed her decision to get a shorter do in preparation for the role on her own Tumblr account earlier this month, telling fans that the idea of cutting off her long locks felt liberating. "Not only do I have the opportunity to externally shift my current establishment of self, but I have the blessed gift of donating my long locks to a wonderful organization who will then create a wig for someone in need. WHAT AN HONOR," said Woodley, who confirmed she would be gifting her hair to the Children With Hair Loss non-profit foundation.
In honor of the film's storyline, the actress asked fans to consider donating their hair as well. "Any of you have eight inches of hair to spare? Or maybe know a friend or family member that does? If so, consider JOINING THE #hairforhazel TEAM! [sic]" said Woodley. "There are so many human beings out there who would LOVE the opportunity to possess long hair, but simply can not because of their current situation. Let's share!" she said.
"The Fault in Our Stars" is scheduled for a 2014 theatrical release.
© Copyright IBTimes 2023. All rights reserved.