Shakira And Rihanna Sizzle In Raunchy Music Video 'Can't Remember To Forget You' [VIDEO]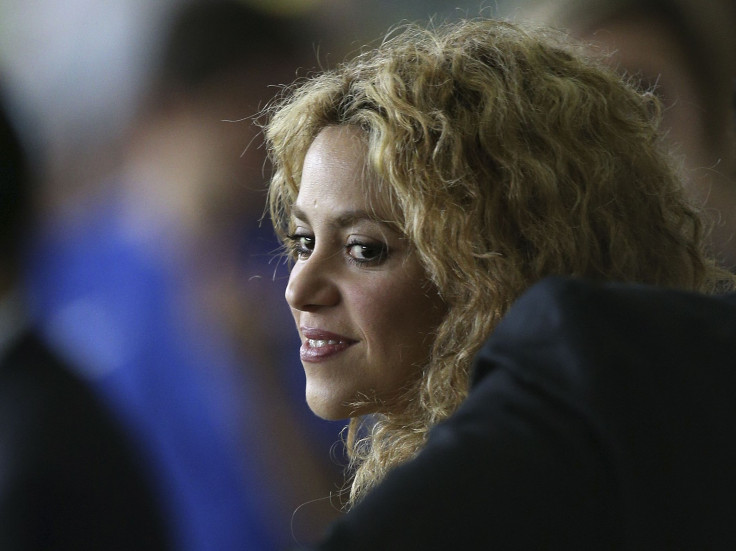 Shakira unveiled a raunchy music video of "Can't Remember to Forget You" in collaboration with Rihanna on Thursday.
In the video, the two singers are shown in bodysuits, cuddling and smoking cigars on a bed, as they sing of post-breakup longing. The video also features a steamy, synchronized dance by the singers.
"Working with her was utopia," Shakira reportedly said about working with Rihanna in the music video, during an interview for Glamour magazine's February issue. "She's the sexiest woman on the planet. And at the end of the day, we're both just basically Caribbean girls. The chemistry was so good and so real. She taught me dance moves. She was a sweet teacher."
Shakira also reportedly said: "This song 'Can't Remember to Forget You' combines both the reggae and the rock spirit, that's why I thought Rihanna was perfect. She was the other half of this."
The video is directed by Joseph Kahn, who was also part of Mariah Carey and Miguel's "#Beautiful," as well as "Love the Way You Lie" by Eminem and Rihanna. The song was co-produced by John Hill and Kid Harpoon.
Shakira told People magazine: "Luckily, since my last album [Sale el Sol] I've entered one of the happiest phases of my life. It was definitely a time of change, of rebirth, of self-discovery ... and of course, becoming a mother, which turned my world on its head in the best of ways."
"I'm always looking for that song I still haven't written, new sounds ... music has infinite possibilities, more than I can explore in a lifetime. I'm grateful to still be as passionate about doing what I do," she added.
Shakira has a son, Milan, with her partner Gerard Pique, a Spanish soccer player.
"Can't Remember to Forget You" will appear in Shakira's self-titled tenth studio album that is slated for a March 25 release.
Check out the video here:
© Copyright IBTimes 2023. All rights reserved.