'Shameless' Season 5 Spoilers: Episode 2 Synopsis Released; What Will Happen In 'I'm The Liver'? [PHOTOS & VIDEOS]
"Shameless" will return for even more absurd drama when episode 2 of Season 5, "I'm The Liver," airs Sunday, Jan. 18. According to the synopsis for the Showtime series, the installment will kick off with Fiona (Emmy Rossum) freeing herself from her pesky ankle monitor.
"Fiona is officially off house arrest," the summary teases as the promo video for episode 2 shows Fi jumping for joy after removing her unwanted accessory. But according the synopsis, she might be the only one smiling in the coming episode. Lip (Jeremy Allen White) will be starting his first day of work at his summer job. But manual labor will prove to be harder than the college boy anticipated. "And the brutal hazing from his co-workers doesn't help," the summary adds.
Meanwhile, Frank (William H. Macy) will spend episode 2 fighting to prevent his neighborhood from turning into a hoity-toity society. "Sheila considers an offer from two lesbians who want to buy her home," the synopsis says. "But Frank tries to talk to her out of it." He then attempts to warn everyone of the South Side's "impending gentrification."
"I'm talking about the beginning of the end. I've seen this before," Frank warns his friends at the Alibi. "Realtors started buying up property at better than market value and within a few months the whole neighborhood was overrun with the gentry and we were forced out. Today the urban gentry is moneyed lesbians – they knock on your door, they offer you twice what your home was worth and they do it because they know something you don't. You won't be laughing in a year when you can't afford to live here."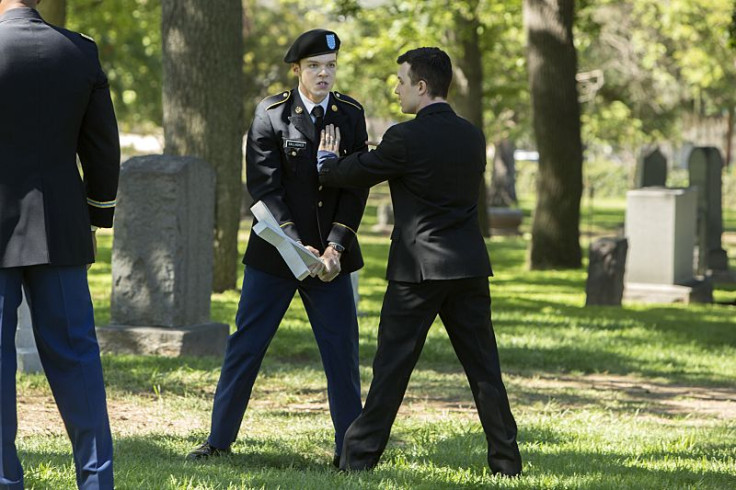 The remainder of the synopsis reveals that Ian (Cameron Monaghan) will join efforts with Mickey (Noel Fisher) and Mandy (Emma Greenwell) to rally against a homophobic protest at a military funeral. Meanwhile, Fiona confronts Sean (Dermot Mulroney) about her feelings for him, which will spark some seriously sexy – uh, ankle touching. "I've got excellent ankles. Now you can see both of them," she says.
Fans can also anticipate Kev (Steve Howey) bonding with Svetlana (Isidora Goreshter) in episode 2 as Debbie (Emma Kenny) "continues to struggle with her friends and boys." Oh yeah, and viewers should also expect to witness another hilarious Sheila (Joan Cusack)/Sammi (Emily Bergl) showdown!
"Shameless" Season 5, episode 2, "I'm the Liver," will air Sunday, Jan. 18, at 9 p.m. EST on Showtime.
© Copyright IBTimes 2023. All rights reserved.