'Shameless' Season 6 Spoilers: Episode 5 Synopsis Released; What Will Happen In 'Refugees'? [VIDEO]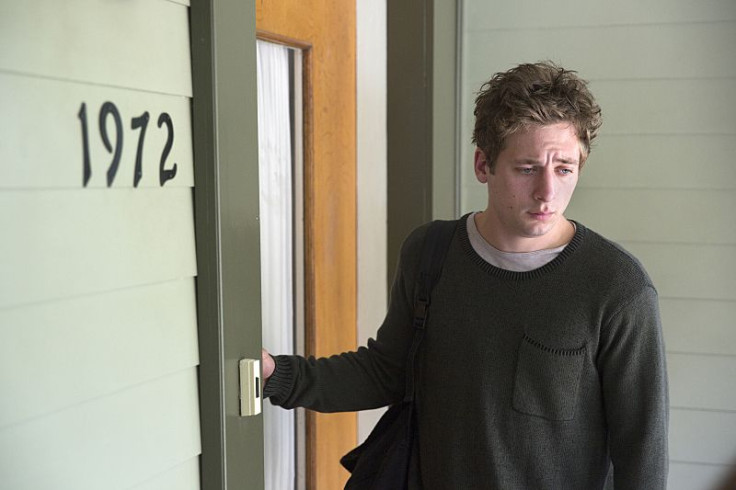 Things aren't looking so good for the Gallagher clan. In episode 4 of the hit Showtime series "Shameless," audiences watched as Fiona and her family lost their beloved Chicago home to the bank. And although Fi was given a week to get her ducks in a row before moving out by the new owners, it turns out the bank isn't being as generous.
"Bank owns this place until the inspections done," a no-nonsense cop breaks the news to the Gallagher matriarch in a sneak-peek video. "Bank wants you gone."
Fiona, who is standing in a pile of their belongings on the street, is in disbelief that her family is being thrown out of their home without any warning.
"You get an eviction notice?" he asks.
"Yeah," she replies.
"That was your warning," he answers.
While Fiona tries to figure out her family's next step — and home — Debbie (Emmy Kenney) and Lip (Jeremy Allen White) will be consumed with their own issues.
According to the synopsis for episode 5, Debbie will try to weasel her way into the Wexler family's hearts and guestroom by showing Tyler (Michael McMillian) that she's the type of woman he'll need when his terminal wife passes.
"I'm not just here for the kids, Mr. Wexler, I'm here for you, too," the pregnant teen says after abruptly walking in on him in the bathroom naked. "She's dying. Just because you don't want to admit it doesn't mean it isn't happening. You need groceries and laundry detergent and meals… you need me. Your kids need me. And not just in the mornings. So just man up and admit it."
While Deb tries to swindle herself into a new family, Lip will be busy trying to survive the rage of a former flame. Yep, Amanda (Nichole Bloom) is back — and she's ready to settle the vendetta she has against Lip, which will involve exposing his relationship with Helene (Sasha Alexander).
"Does it hurt?" she asks him. "You shouldn't have screwed me over!"
The summary states Lip will try to "protect Helene from the fallout of Amanda's disclosure" but despite his attempt, Helene will refuse to see him.
"Shameless" airs Sunday nights at 9 p.m. EST on Showtime.
© Copyright IBTimes 2023. All rights reserved.