'Shameless' Season 6 Spoilers: Episode 8 Synopsis Released; What Will Happen In 'Be A Good Boy. Come For Grandma'?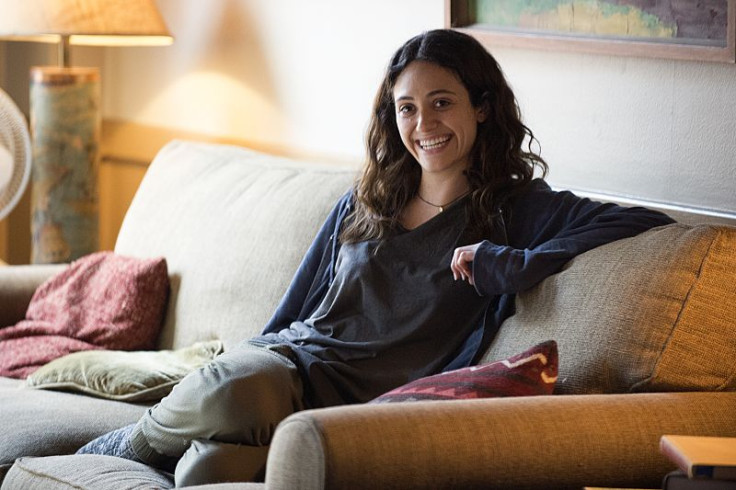 "Shameless" is taking a brief hiatus, which means viewers will have to wait until March to reunite with their favorite Chicago family. But when the hit Showtime series does return, audiences can expect even more chaos from the Gallagher clan in the second half of Season 6. (Who knew that was even possible?)
According to the synopsis for episode 8, titled "Be a Good Boy. Come for Grandma," the upcoming installment will focus around Fiona (Emmy Rossum) and her efforts to bond with Sean's (Dermot Mulroney) son.
"[Will] (Reed Emmons) starts to come around, but when he snags one of Carl's (Ethan Cutkosky) guns, Sean catches him," the summary reveals. Sean will "become furious" with Fiona, fearing that the gun-toting event could cause him to lose custody of his son. Could this affect Fi and Sean's new roommate arrangement?
But that's not the only father/son plotline set to occur in the upcoming installment. Frank (William H. Macy) and Carl will also discuss Carl's future in episode 8 — as a drug dealer. It looks like the life of a dealer will begin to lose its lust to Carl. But Frank is adamant that his son stay with the money-making gig. Besides, who else is going to be the bread winner of the Gallagher family?
Hoping to help his son get back in the game, Frank opts to make Carl's rounds for him.
"You take the day off. Get your head on straight for tomorrow," he says to his son. Talk about father of the year…
While Frank takes on Carl's job, sporting cornrows and all, Fiona will learn from blabber-mouth Kev (Steve Howey) that Carl was "clocked in the head by gangbangers." Fiona will race out of the Alibi, hoping to find her brother. And fingers crossed she does — Carl is in desperate need of help.
"Shameless" will return to Showtime on Sunday, March 6, at 9 p.m. EST with Season 6, episode 8.
© Copyright IBTimes 2023. All rights reserved.