Shania Twain Is 'Most Free-Spirited' She's Ever Been After Posing Nude At 57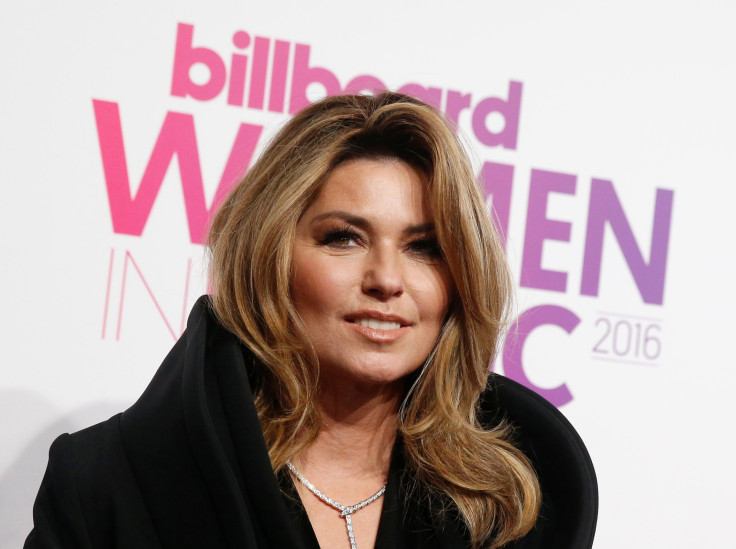 KEY POINTS
Shania Twain discussed her new album "Queen of Me" and her decision to pose topless for its cover
The "You're Still The One" hitmaker said she sings about "self-empowerment"
Twain revealed that she faced her "fears head-on" when she decided to do a nude photoshoot
Shania Twain faced her fears "head-on" and "owned" her body when she did a nude photoshoot at 57 for the cover of her new album, "Queen of Me."
In a new interview, the "You're Still The One" hitmaker discussed her new music and the confidence she gained after posing topless for her sixth studio album's cover artwork.
"This is the most free-spirited I've ever been in my life," Twain explained to Entertainment Tonight. "And it is all about for me, it was all about looking at the things that I was uncomfortable with that I could change. And I can't change my body, or whatever I see as false in my body. But I can change the way I see it. And the way I live it and live with it."
The "Man! I Feel Like A Woman!" songstress recalled the moment she realized that her self-doubt wasn't healthy and that she needed to learn to accept herself for who she is.
"So I'm like, 'OK, I'm not really comfortable looking in the mirror with the lights on. But that is not healthy. This is my own skin? How can I not feel comfortable in my own skin?'" she shared. "I love self-empowerment. I sing about self-empowerment."
Twain added that being insecure about certain parts of her body was something of a mental block and that she realized she had to get past it.
"I thought, 'I'm taking this thing by the hair and I'm gonna deal with it.' So I decided that I would do a nude photo shoot, and face my fears head-on," she told the outlet. "Like, in the most terrifying way you could imagine."
The singer said the approach "really worked" because "it really threw my fear out of the window."
"I did not tip-toe in there... I owned it. I just said, 'This is who I am,'" Twain recalled. "If I can't be an example of what I'm talking about ... then I'm not being truthful, truthful with myself especially. So I took it to the limit."
Twain made similar comments in a previous interview with People, sharing that the nude photoshoot helped heal her lifelong body image issues.
"This is me expressing my truth. I'm comfortable in my own skin, and this is the way I am sharing that confidence," Twain told the outlet, adding that anything can be "fashionable" if it's worn with "confidence."
She continued, "I am a woman in my late 50s, and I don't need to hide behind the clothes. I can't even tell you how good it felt to do nude shooting. I was just so unashamed of my new body, you know, as a woman that is well into my menopause. I'm not even emotional about it; I just feel okay about it. It's really liberating."
Twain's sixth studio album, "Queen of Me," was released Friday.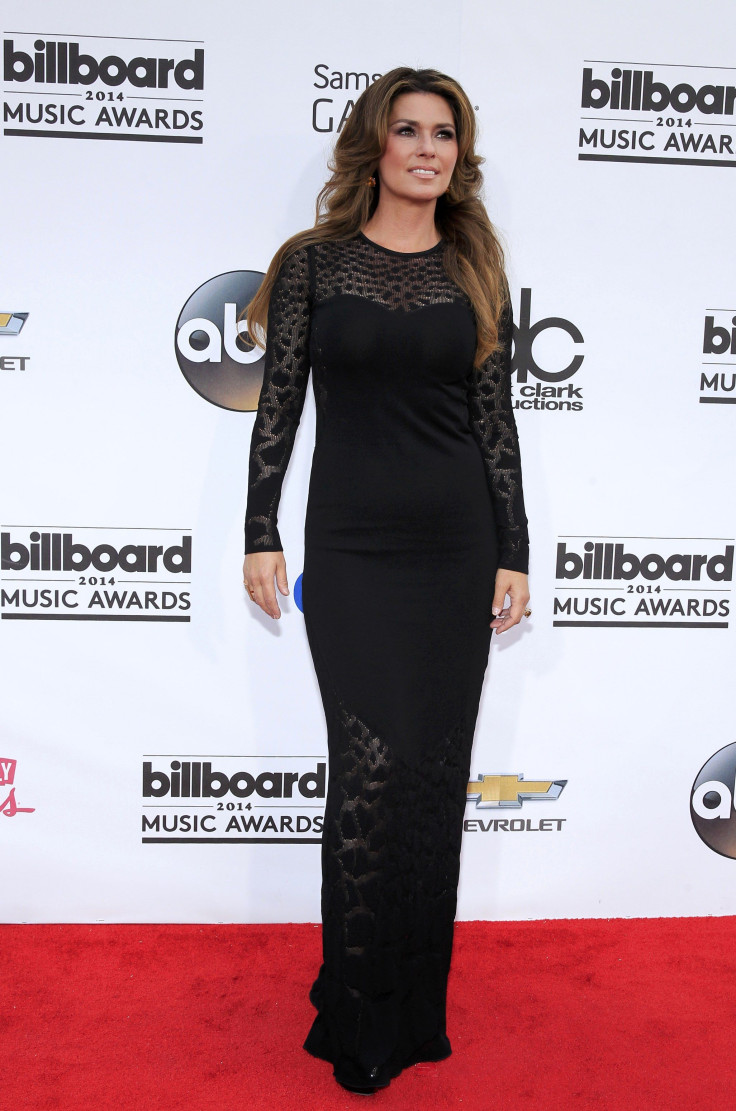 © Copyright IBTimes 2023. All rights reserved.