Shania Twain Shares The Divisive Topic That Made Oprah Winfrey Conversation Turn 'Sour'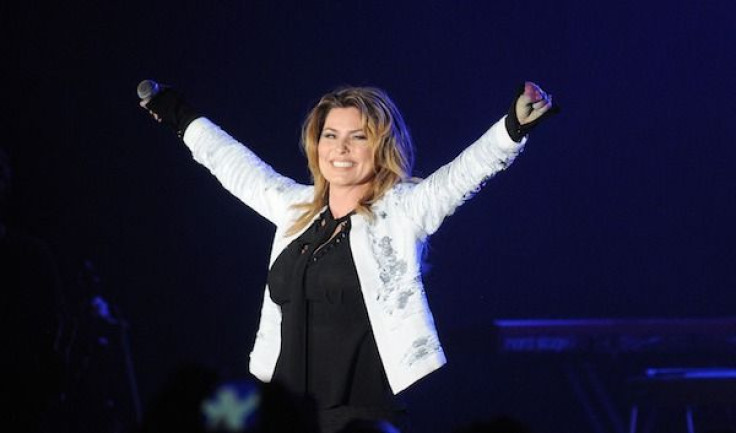 KEY POINTS
Shania Twain appeared on the podcast "Table Manners with Jessie Ware and Lennie Ware" Wednesday
She said one of her conversations with Oprah Winfrey turned "sour" after they started talking about religion
The country star claimed that the topic "wasn't debatable" for Winfrey
Shania Twain is opening up about the moment her conversation with Oprah Winfrey turned awkward.
During an appearance on the podcast "Table Manners with Jessie Ware and Lennie Ware" Wednesday, Twain, 57, revealed that the topic of religion caused her conversation with the media mogul, 68, during a dinner to turn "sour."
"It was great to just sit and have real talks, but as soon as we started talking about religion, it all went sour," Twain said, without specifying when the dinner took place, according to Page Six.
The country pop star said it got to a point where she had to tell Winfrey, "Let's stop talking about religion!'"
Twain said there were clear differences between her and Winfrey's views on the topic. The "Man! I Feel Like a Woman" singer shared that she considers herself "spiritual," while the former talk show host is "quite religious."
"I'm not religious in the sense that I'm dedicated to a religion," Twain explained. "I'm much more of a spiritual person. I'm a seeker."
Despite their conflicting views, the "You're Still the One" hitmaker said she was open to discussing the matter because she likes debates. However, the topic "wasn't debatable" for Winfrey, according to Twain.
"There was no room for debate, and I like to debate," she claimed. "Canadians like to debate everything. So, I'm like, 'Oh, OK. It's time to change the subject.'"
Winfrey's rep did not immediately return Page Six's requests for comment on Twain's claims.
Winfrey, who grew up Baptist, talked about her relationship with faith during an interview with AARP Bulletin in 2015.
"I hear people say all the time, 'I'm not really religious, but I consider myself spiritual.' I definitely have always been spiritual, being raised by my grandmother on that little acre in Mississippi, indoctrinated, born into the church and the ways of the church," she said.
The TV mogul also shared her thoughts on those with different backgrounds.
"For me to live in a world that is not inclusive of other people who are not Christian would be the opposite of Christianity. I can't define 'God,' so to be open to the mystical and mystery of God is a natural part of myself," she explained. "So people criticize me for not being what they are, and I say, it's working for me and has worked for me and continues to work for me, in a way that fills me with a sense of peace and contentment about what God means to me."
Winfrey also revealed that she turned to faith when the Oprah Winfrey Network (OWN), the television channel she started after walking away from the talk show that had helped her grow a net worth estimated at $3 billion, struggled with low ratings.
After asking for guidance, Winfrey said she was steered by her own strong, intuitive spirit to make changes that led to consistently higher ratings.
Despite Winfrey and Twain's bump in the road at that dinner, the two women have worked on projects together.
The "From This Moment On" singer has appeared on "The Oprah Winfrey Show" and starred in her own reality series on the OWN network titled, "Why Not? with Shania Twain."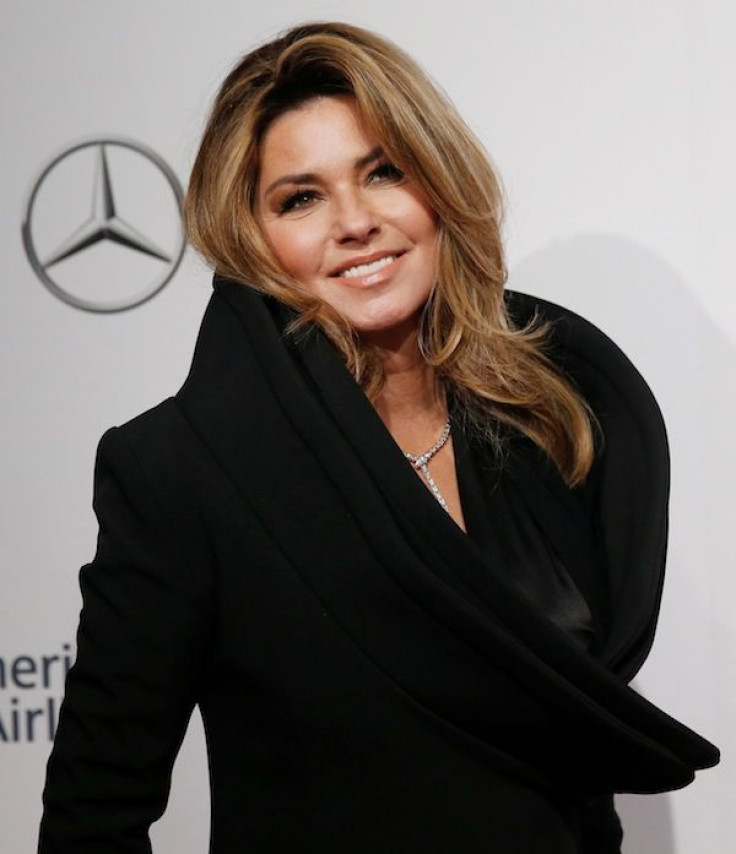 © Copyright IBTimes 2022. All rights reserved.
FOLLOW MORE IBT NEWS ON THE BELOW CHANNELS