Shania Twain On Her Nude Photoshoot At 57: 'It's Time To Start Loving Yourself In Your Own Skin'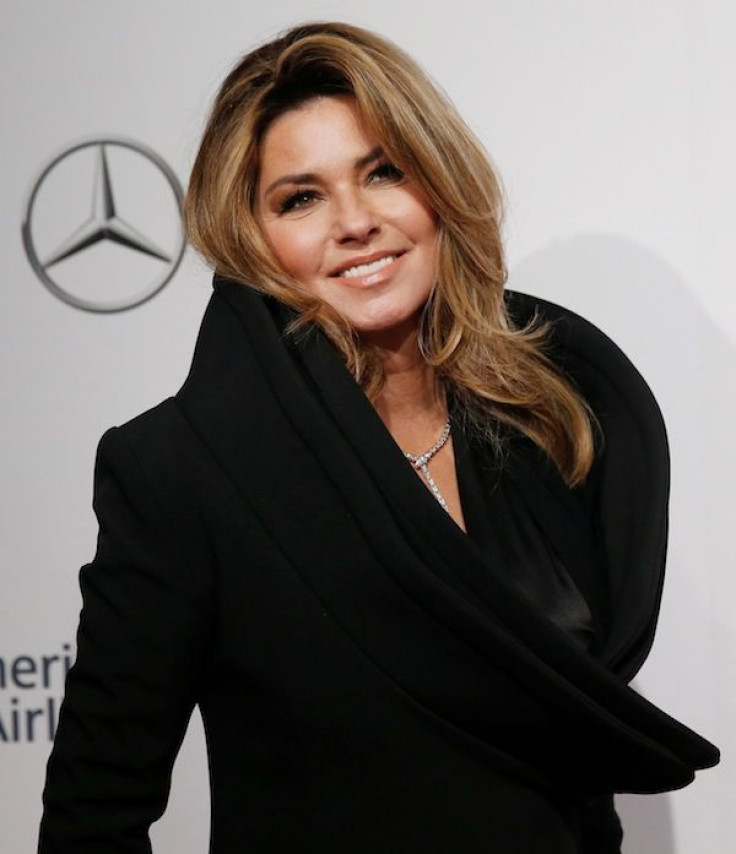 KEY POINTS
Shania Twain posed nude ahead of the release of her upcoming album "Queen of Me"
The singer said she has embraced her body and has no plans to go under the knife
Twain said her motto was to "forget the sag"
Shania Twain is getting candid about embracing her body and posing nude at 57.
During an interview on the "Making Space with Hoda Kotb" podcast, the country music icon talked about body positivity and said doing a nude photoshoot for the artwork of her upcoming album "Queen of Me" was an act of courage.
"Forget the sag," she told Hoda Kotb, according to Fox News Digital. "When you have pain and you have to go under the knife for an operation because it's necessary, you're gonna have pain, you're gonna have recovery. I think, wow, I think I'll just – I'm good."
After learning to embrace her body, Twain said she now feels "beautiful" whether she has clothes on or not.
"There's no way I would have said that before I took this leap of 'do a naked photoshoot,'" she admitted. "I don't even know where I got the courage to do it, I think I just got fed up [with] judging myself."
Further explaining her decision to pose nude, Twain said she had been exhausted from feeling a "lack of freedom" and wanted to be "more relaxed and comfortable in [her] own skin."
"It is what it is, and I can't change it unless I go under the knife or something," she said. "I mean, you don't really know what you're gonna get anyway, right? One thing pulled here, and another one pulled there, I don't know, I may never be happy. So it's my perception of things that has to change, instead of changing who I am and what I look like."
When it comes to plastic surgery, the "You're Still The One" singer was adamant she would not go under the knife for enhancement at this point as she didn't want to regret it if things didn't go as planned.
"Maybe that was probably part of what pushed me to go, 'OK, it's time to start loving yourself in your own skin,' because sure, I've got lots of friends that have had very successful surgeries, but I've also seen others that aren't so successful," she explained.
Twain posed topless for the cover art to her single "Waking Up Dreaming," one of the tracks from her upcoming album. She unveiled the photos back in September 2022 showing her striking poses in just a cowboy hat and a pair of colorful pointy-toed boots.
In an interview with People last month, the songstress said the nude photoshoot helped heal her lifelong body image issues.
She described the shoot as her way of expressing her "truth" and showing that she's "comfortable" and confident in her "own skin." She added that she believes everything is "fashionable" when worn with "confidence."
"I am a woman in my late 50s, and I don't need to hide behind the clothes. I can't even tell you how good it felt to do nude shooting. I was just so unashamed of my new body, you know, as a woman that is well into my menopause. I'm not even emotional about it; I just feel okay about it. It's really liberating," she said at the time.
Twain's album "Queen of Me" will be released Friday.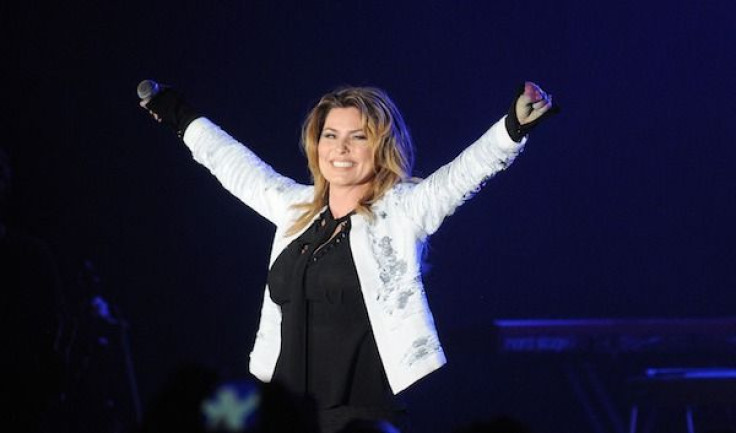 © Copyright IBTimes 2023. All rights reserved.