Shania Twain Says Nude Photoshoot 'Changed Everything' After Being 'Tortured' By Body Insecurity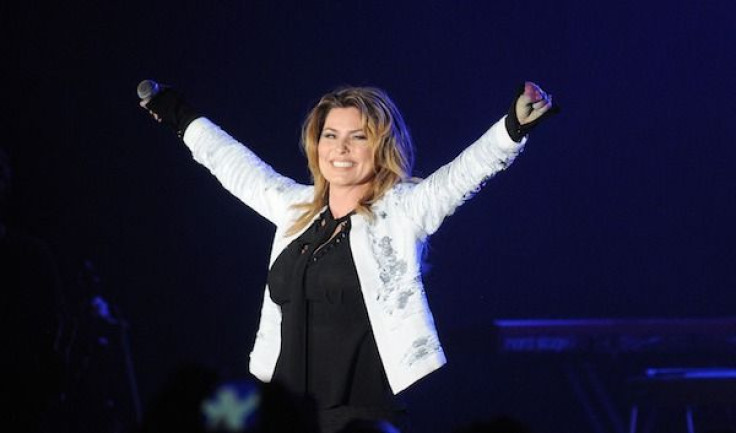 KEY POINTS
Shania Twain said she had been "tortured" by body insecurity since she was 10 years old
Twain revealed that her insecurity got to the point where she would not go the beach in a swimsuit
The singer said she was trying to show that "confidence in your own nakedness is necessary"
Shania Twain is getting candid about how her naked photoshoot helped heal her body insecurity.
The "From This Moment On" songstress, 57, opened up about feeling insecure about her body growing up and how her decision to pose nude for the cover art of her 2022 single "Waking Up Dreaming" "changed everything" for her when it comes to the way she views her appearance.
"I've been very shy about my body from a very young age … to the point where I would not go to the beach in a bathing suit," Twain told "Extra." "I would say probably really tortured by it from the age of 10."
The country music star recounted landing her first hit song, "You're Still the One," which was released in 1997. She said the music video was different from what she would do in her daily life at the time because she didn't wear a bra when they filmed it.
"I was 30 when I had my first radio hit. … In that video, I'm braless, I'm allowing the platform of stepping out of my daily self into this world of video-making and making decisions that give me this freedom to, like, do things I wouldn't normally do in my daily life," Twain explained.
As she got older, Twain became more confident with her body. Last year, she posed topless on the cover of "Waking Up Dreaming," a song on her sixth studio album "Queen of Me."
She explained that she made the decision to access her own confidence, saying: "For me it meant, 'Can I look at myself in the mirror with the lights on?'"
"I do this naked photo shoot, and it changed everything for me," Twain continued. "I want to be able to stand and go, 'Yes, I am a woman that is comfortable in her own skin.' It's not like I'm trying to show my nakedness to the world. I'm trying to show that confidence in your own nakedness is necessary."
Despite her confidence, the "Giddy Up!" singer admitted that the experience was "scary" because she wasn't used to looking at herself in the mirror.
"I did a whole shoot as part of the album artwork where I'm completely nude. And it was very – it was really scary," she told Hoda Kotb on the "Today" show last month.
"I don't even know where I got the courage to do it, I think I just got fed up [with] judging myself," she added.
Twain said she had reached a point where she was exhausted from feeling a "lack of freedom" and wanted to be "more relaxed and comfortable in [her] own skin."
She was adamant that she would not get plastic surgery at this point as she didn't want to regret it if things didn't go as planned. Due to this, she decided to change her perspective on her body instead.
"Maybe that was probably part of what pushed me to go, 'OK, it's time to start loving yourself in your own skin,' because sure, I've got lots of friends that have had very successful surgeries, but I've also seen others that aren't so successful," she explained.
In an interview with People back in December 2022, Twain also said that posing topless helped her deal with her lifelong body image issues and that it was her way of sharing her confidence with the world.
"This is me expressing my truth. I'm comfortable in my own skin, and this is the way I am sharing that confidence," she told the outlet. "I am a woman in my late 50s, and I don't need to hide behind the clothes. I can't even tell you how good it felt to do nude shooting. I was just so unashamed of my new body, you know, as a woman that is well into my menopause. I'm not even emotional about it; I just feel okay about it. It's really liberating."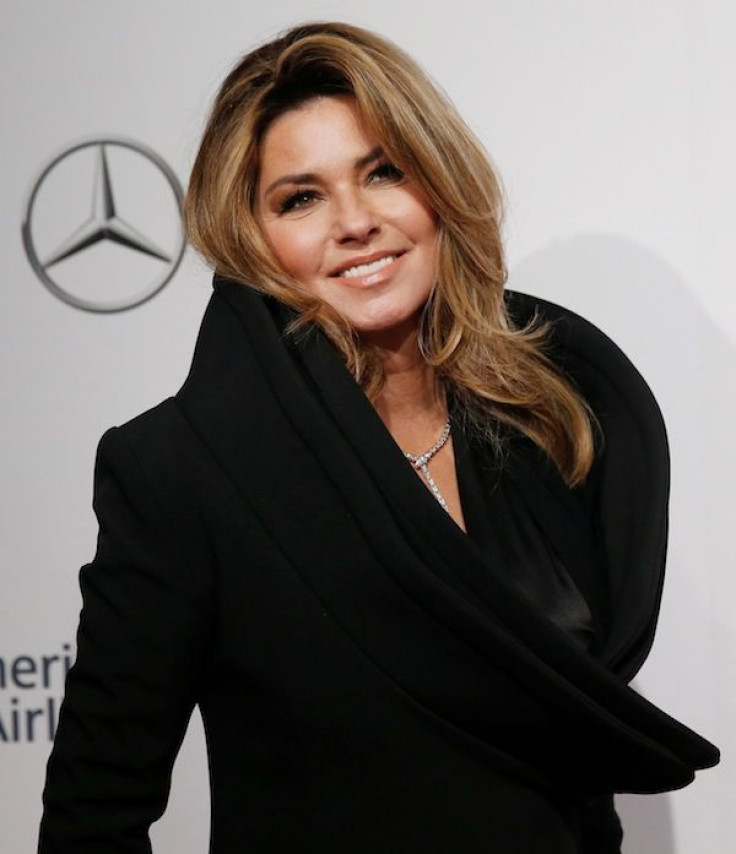 © Copyright IBTimes 2023. All rights reserved.