Shannen Doherty On Stage 4 Breast Cancer Battle: 'I'm Not Signing Off'
KEY POINTS
Shannen Doherty said she feels healthy and might still be around in the next 10 to 15 years
Doherty sometimes thinks of recording videos for her family to watch when she passes away
The "Little House in the Prairie" star's cancer came back in 2019 and she is now battling stage 4 breast cancer
Shannen Doherty got candid about her feelings while facing mortality amid her battle with stage 4 breast cancer. Doherty is positive that she might still be around in the next decade or so.
The "Little House in the Prairie" star spoke with Elle about her health and how she's doing amid the coronavirus pandemic. She shared that she wanted to record videos for her family to watch when she passes away. However, she admitted that she doesn't feel like doing it because she seems healthy and she might still be around in the next 10 years or so.
"But whenever it comes time for me to do it, it feels so final. It feels like you're signing off, and I'm not signing off," Doherty said.
"I feel like I'm a very, very healthy human being. It's hard to wrap up your affairs when you feel like you're going to live another 10 or 15 years."
While she continues to fight for her life, she is also enjoying the little things and simple pleasures during the quarantine.
"I try to treasure all the small moments that most people don't really see or take for granted," the "BH90210" star said. "The small things are magnified for me. We have this endless well within us, and it's just about continuing to dig in that well for the strength to face adversity—and so that we can also see all the beauty."
In March, Doherty shared an update after a year of dealing with cancer recurrence. She also posted a picture she took with her close friends and a glimpse of the food she's been consuming to take care of her body.
"After a year of dealing with cancer coming back and other stresses, I'm back at it," she wrote on Instagram.
"Taking care of myself and embracing every day. It's not always easy. I have days I'm depressed or just plain lazy. But I push thru with the help of friends."
She added that her pals have been relentless in getting her to hike and learn new ways to cook healthy food to feed her soul and stomach. Doherty acknowledged her friends who made cooking healthy, fun and sustainable.
"It's been a productive great week. I feel better. My skin is alive and so am I," she concluded.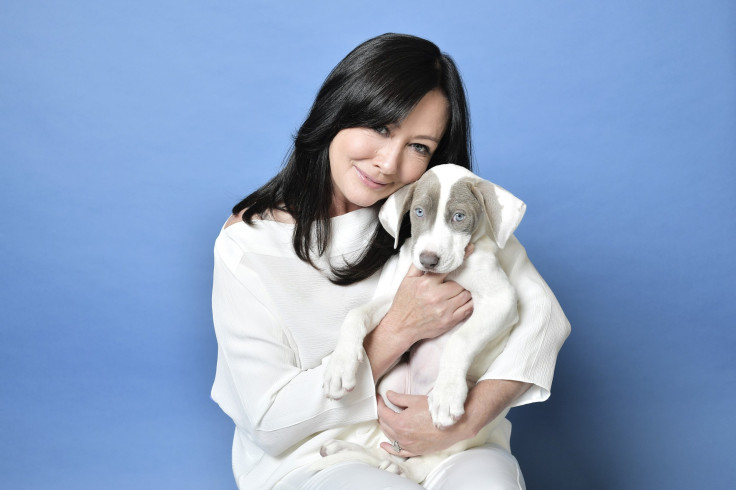 © Copyright IBTimes 2023. All rights reserved.