Shannon Beador Shades 'Real Housewives Of Orange County' Costar, 'Focus On Own Life'
It's no surprise that all of "The Real Housewives of Orange County" ladies don't get along, but that doesn't mean they need to throw shade at one another -- at least that's how Shannon Beador feels.
While discussing her recent partnership with Innovo, Shannon had some advice for her fellow Season 14 cast member, Emily Simpson.
"I keep hearing about all the things that Emily has to say about me, and my response is she should focus on her own life instead of trying to talk about me and other cast members," the 55-year-old told Us Weekly.
Despite how Shannon currently feels about the brunette attorney, she hasn't ruled out the possibility of becoming friends one day.
"It's not fun to have a divide. I don't like arguing with anyone, so we'll see what happens," the mother of three revealed. "Never say never, because I'm friends with Vicki [Gunvalson] today, who would've thought?"
"Tres Amigas. Yeah, we're muy Bueno . … We have a history together, and we went to Mexico and came up with that funny term last year. So there's a lot of talk about a lot of people. So, [Emily should] focus on herself."
READ: 'Real Housewives Of Orange County' Star Shannon Beador Had A Run-In With Police
Shannon's advice isn't as unwarranted or out of the blue as it may seem. Back in August, when Season 14 of "RHOC" first started airing, Emily didn't exactly have the best opinion of the Tres Amigas member.
"I just know that some of the other women have made comments that Shannon Beador is very different when she's not filming," the full-time attorney revealed during an interview on "The Domenick Nati Show."
Although Emily admitted to not knowing Shannon well, she apparently knew enough not to trust her. In response to which co-star she believed is the least trustworthy she responded, "I'm just gonna group them all together and just say... the 'Tres Amigas' [Shannon, Vicki, and Tamra Judge]."
She added, "I think those three... they're just out for themselves... I don't trust them."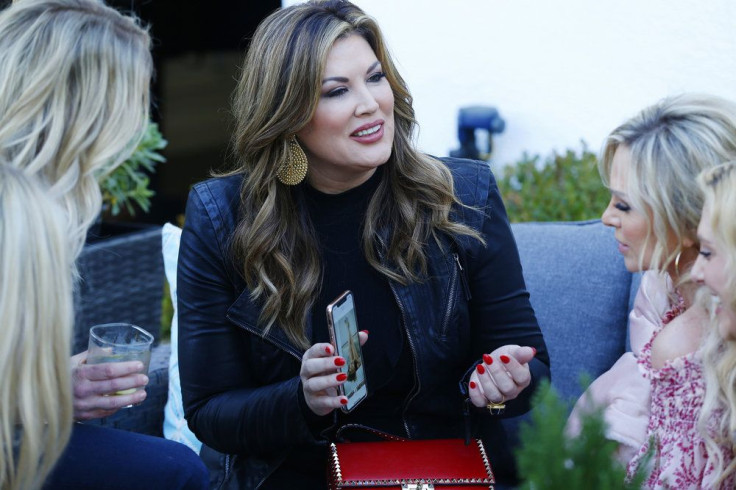 © Copyright IBTimes 2023. All rights reserved.