Shaquille O'Neal Says Vanessa Bryant Is Doing 'A Great Thing' In Suing LA County
Shaquille O'Neal has lauded Kobe Bryant's widow, Vanessa Bryant, for filing a lawsuit against the Los Angeles County, calling her move "a great thing," Entertainment Tonight reported.
Vanessa is suing the county over the leak of graphic images taken at the helicopter crash site where her husband and their 13-year-old daughter, Gigi Bryant, met their demise.
"I feel for her," O'Neal told the outlet. "We've never talked a lot [but] we've always had respect for each other. Every time I see her, it's a hug, it's a laugh."
"But I couldn't imagine what she's going through," he continued. "We live in a world where, especially when it gets to the internet, people don't care. But those are pictures that I would never, ever want to see, so she's doing a great thing by holding people responsible."
In her lawsuit, Vanessa accused the county's sheriff's deputies and fire department employees of snapping cellphone photos of the bodies of her late husband and their daughter "without any legitimate purpose." The lawsuit also stated that Kobe's widow "has suffered (and continues to suffer) severe emotional distress" and was fearful that the images would surface on the internet.
Vanessa's lawyer, Luis Li, told a jury during a trial on Aug. 10 that an institutional "culture of callousness" caused the deputies and firefighters to capture and share photos of the victims' remains at the crash site.
Li also told jurors the photos were "virtual gossip," adding that they were "viewed for a laugh." However, their claims were refuted by county lawyer J. Mira Hashmall, who said taking site photos is "essential" for first responders.
A forensic expert testified during the court proceedings that the first responders "permanently destroyed" the digital evidence by resetting their phones to factory settings before they were turned over to Kroll, a forensics firm hired jointly by the L.A. County and Vanessa's legal team, for checking.
In the same Entertainment Tonight interview, the former NBA player announced the details for the Shaquille O'Neal Foundation's second annual fundraiser gala, "the Event."
"You guys call it giving back, [but] it's just something that I'd seen my mother and my father do growing up. And you know, for me, making a person smile is, like, my favorite thing," O'Neal said about the event, which is set to take place at the MGM Grand Garden Arena in Las Vegas, on Oct. 1.
Maroon 5, Maren Morris and comedian John Mulaney will be performing at the gala. They will be joined by other acts whose names will be announced later.
"I just like to make people smile," O'Neal added.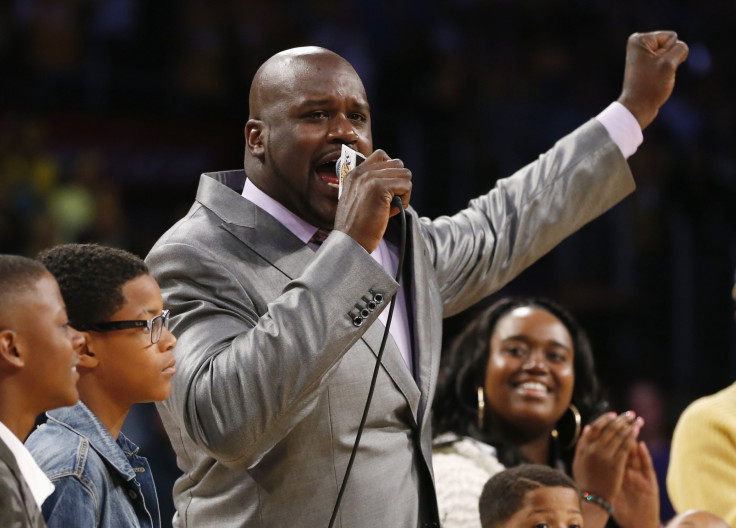 © Copyright IBTimes 2023. All rights reserved.