Shark Mysteriously Appears On Neighborhood Street
Residents of a Texas neighborhood emerged from a bout of heavy rain to find something completely unexpected in the street outside their homes. Lying on a street in a residential part of La Porte, Texas, late last week was a small, deceased shark that left the area's denizens puzzled.
After a rainstorm blanketed the La Porte neighborhood, the neighbors quickly spotted the two-foot-long black tip shark lying in the road. The shark was reportedly found by the husband of local resident Joeena Davis, ABC-13 reported. Davis's husband notified her and she retrieved her camera, taking a photo that generated headlines days later.
The photo Davis took can be seen on Facebook here. Another resident of the town in the Houston metropolitan area posted a photo from a different angle, which can be seen here. Both photos were posted last Thursday.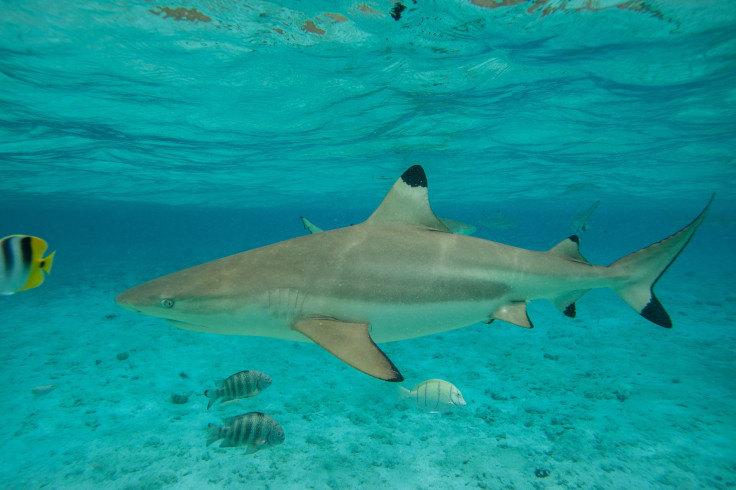 "Who needs a rod and reel when they come to you?" Davis asked in the photo's caption.
How, exactly, the blacktip shark got there is a mystery. Some thought it washed up with the rainfall while others speculated it was left behind by fisherman or even meant as a prank on the neighborhood. Davis told ABC-13 that whoever did it should just let the shark go free in the water next time they catch one instead of dumping it on a residential street.
Blacktip sharks favor warm water and can be found in many different parts of the world, including the Gulf of Mexico. Encounters between the sharks and humans are common since they frequent coastal areas. Due to the prevalence of coastal development and their desirability as a food, blacktip sharks are considered "near threatened," according to National Geographic.
Meanwhile, about 35 miles away in Galveston, a man had to get a good deal of exercise to catch a blacktip shark while fishing. He ended up running about 300 yards down the beach to catch the six-foot-long shark on Sunday morning, according to ABC-13.
© Copyright IBTimes 2023. All rights reserved.