'Shark Tank' Star Robert Herjavec, Kym Johnson Expecting Their First Child Together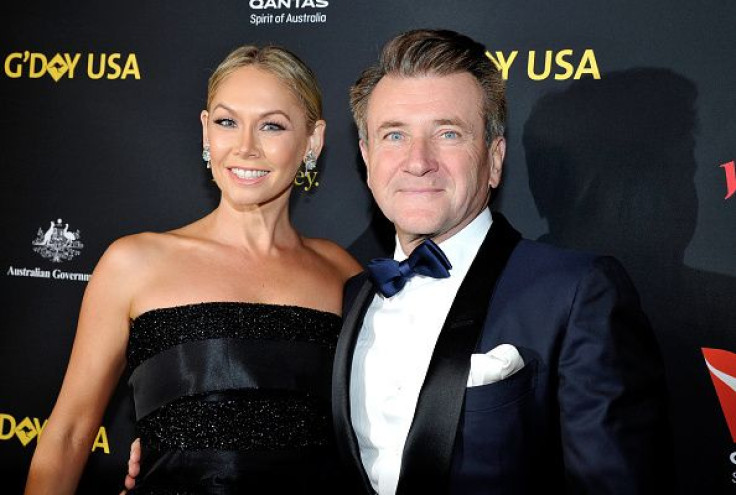 Robert Herjavec and his wife, Kym Johnson, are expecting their first child together.
Johnson made the announcement on her Instagram account on Monday when she posted a copy of her baby's ultrasound. In the snap, the baby looked like he or she was flashing a thumbs up sign. Johnson has yet to reveal the gender of their child.
Herjavec and Johnson's baby will be the "Shark Tank" alum's fourth child. The business mogul is also a dad to his daughters, Skye and Caprice Herjavec, and son, Brendan Herjavec, according to People.
Johnson and Herjavec first met in "Dancing With the Stars" in 2015 when they were paired with each other. Unfortunately, Herjavec did not bring home the coveted Mirror Ball trophy and was eliminated on week 8. However, he and Johnson continued dating even after the show.
A year later, the couple tied the knot in Los Angeles in front of their closest family and friends. Johnson wore a gown designed by Monique Lhuillier, and her parents walked her down the aisle while "Somewhere Over the Rainbow" played.
Herjavec also wore a white suit and black pants to their wedding that was attended by former "Dancing With the Stars" contestants, Donny Osmond, Joey Fatone and Lance Bass.
Three days before their big day, Johnson told People that she knows for sure she will be sobbing the entire time. "I hope I can speak and that I'm not sobbing with happiness. I'm sure I'll be overcome with emotion," she said.
Meanwhile, things have been going well for Herjavec and Johnson, but the same thing cannot be said about his ex-girlfriend, Danielle Vasinova.
Last month, the "DWTS" alum sued Vasinova for extortion. In the court documents obtained by TMZ, Herjavec revealed that Vasinova accused him of giving her herpes when he didn't. His ex-girlfriend also asked for $20 million in exchange for her silence.
When Herjavec refused to pay the huge amount, Vasinova's lawyer sent him a letter and said that his client will be reigniting her assault claims. According to US Weekly, Herjavec is suing Vasinova for causing him emotional distress, among many other things. He is asking his ex-girlfriend to pay him $1 in damages.
© Copyright IBTimes 2023. All rights reserved.