Shark Week 2016: Tuesday Schedule Released; What To Watch June 28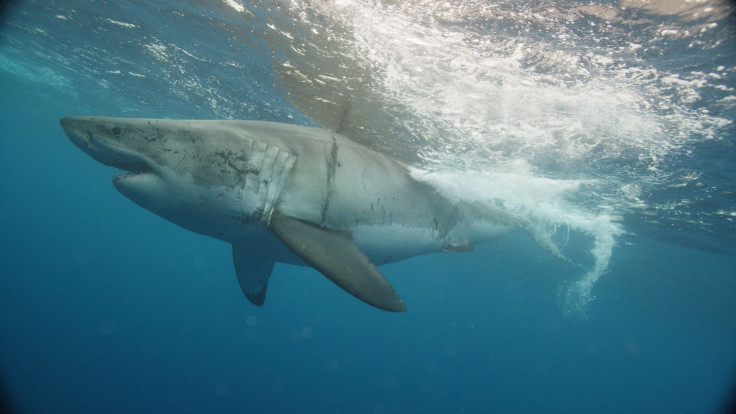 It's Discovery Channel's biggest event of the year: Shark Week! The network has packed every day of the 2016 schedule with fin-tastic programming, and Tuesday looks just as exciting. The celebration of the oceanic creatures continues with new specials and another episode of the official after show.
"Jaws of the Deep: Sharkopedia Edition"
8–9 p.m. EDT
Marine biologists go to Guadaloupe in hopes of finding one of the largest great white sharks.
"Wrath of a Great White Serial Killer"
9–10 p.m. EDT
In this special, shark experts Ralph Collier and Brandon McMillan study sharks in the Pacific Northwest. The men want to know where these great whites came from and why exactly they've decided to populate these cold waters.
"Air Jaws: Night Stalker"
10–11 p.m. EDT
Shark photographer Chris Fallows, shark expert Jeff Kurr and shark biologist Neil Hammerschlag are searching for sharks in complete darkness. They want to learn more about how sharks can hunt without any light. Not creepy enough for you? It's also narrated by Lena Headey, who plays the evil Cersei Lannister on "Game of Thrones." Listen to the HBO star discuss sharks in the clip below:
"Shark After Dark"
11–11:30 p.m. EDT
Eli Roth, who directed "Hostel" and executive produces "Hemlock Grove," hosts the Shark Week after-show. Roth will talk to comedian Anthony Jeselnik as well as some of the people involved in Tuesday's specials. Kurr from "Air Jaws: Night Stalker" and McMillan from "Wrath of a Great White Serial Killer" will be discussing their projects.
Which Shark Week specials are you tuning in for on Tuesday? Sound off in the comments section below!
© Copyright IBTimes 2023. All rights reserved.