Shazam App Update: How To Use Offline Mode On iOS Devices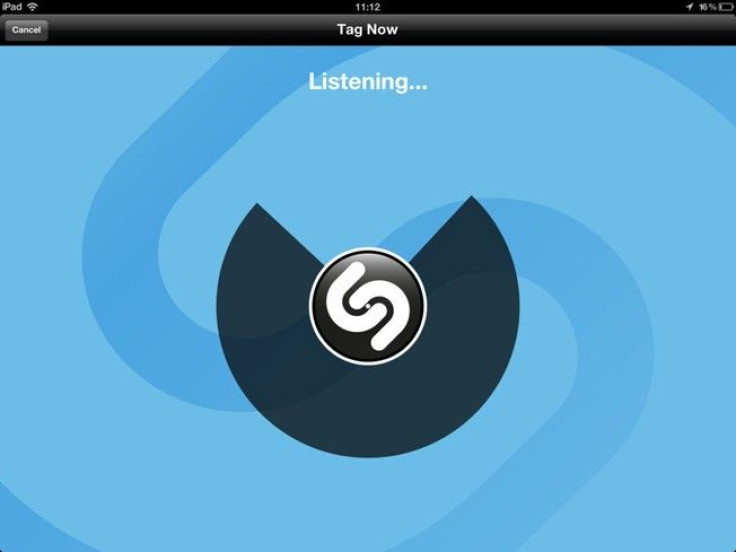 Shazam, the app that recognizes songs and provides details about music and artists, will now work offline.
The app's offline feature is now available to everyone with its most recent iOS version, 11.6.0. The update was released on Tuesday. Users can download or update the app for free on the App Store.
How Offline Mode On Shazam Works
App owners who are in an area where they do not have cellular or Wi-Fi connection can tap on the big Shazam button on the center of the screen. Once the user is connected to cellular LTE or Wi-Fi again, the app will work to recognize the song. Shazam will notify users when it has identified the song once it's back online, even if the app isn't open.
The app also suggests users to create an account to keep their recognized Shazam songs in order.
"Don't forget to keep your Shazams safe and in sync between your devices," the app's description says. "Simply create an account and we'll back up your Shazams so you'll never lose them."
Apple Acquires Shazam
The app's update for iOS devices comes after Apple said it acquired Shazam. The Cupertino company said it was "thrilled" about the acquisition.
"Apple Music and Shazam are a natural fit, sharing a passion for music discovery and delivering great music experiences to our users," the company said last week in a statement. "We have exciting plans in store, and we look forward to combining with Shazam upon approval of today's agreement."
Apple's recent acquisition puts it up a step as it continues to push its music streaming service. Apple Music currently has more than 30 million subscribers. The streaming service saw a 75 percent year-over-year increase in subscriptions, Apple revealed during its Q4 2017 earnings call in November.
The acquisition of Shazam suggests Apple could integrate the technology into its Music app and iTunes. Besides the offline mode feature, Shazam allows users to see lyrics and watch music videos of identified songs. It also recommends tracks to users and keeps them up-to-date with Shazam's real-time charts. The app's functions could be useful to Apple in the future.
Apple's Shazam deal might help the iPhone maker compete with rival streaming services like Spotify, which has more than 60 million subscribers and more than 140 million active users. The Shazam app allows users to preview songs and add them on Spotify playlists. The app also launches the Pandora radio app, another streaming rival, based on songs Shazam data. Users can also buy songs Shazam has recognized in Google Music with a single tap.
Apple's purchase was well-received on Wall Street. Apple saw a sudden spike in its stock price on Friday afternoon when the acquisition was announced, increasing from $167.33 to $169.31.
© Copyright IBTimes 2023. All rights reserved.