Sheeran by Lowden Guitars Embraces Amazon's Global Reach
* This is a contributed article and this content does not necessarily represent the views of IBTimes.
Lowden Guitars, famous guitar builders from Northern Ireland, are taking their amazing workmanship to a worldwide platform!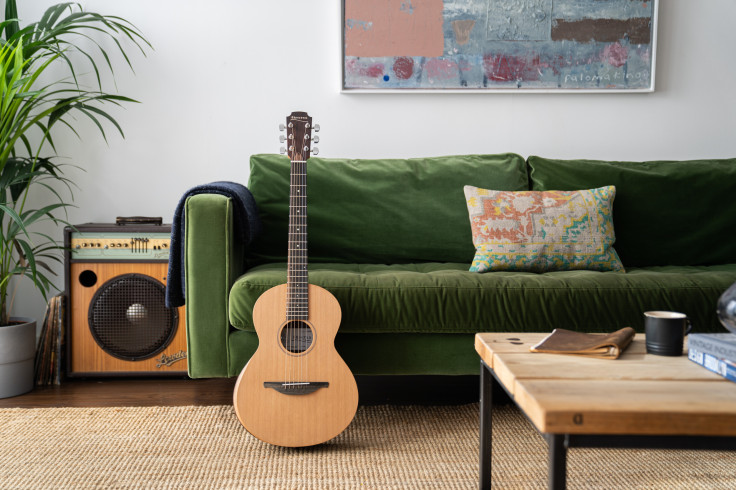 By partnering with Amazon, the company hopes to broaden its reach and make its exclusive "Sheeran by Lowden" collection available to fans worldwide. Ed Sheeran's classic partnership with world-renowned luthier George Lowden is right around the bend for your convenience!
Launched perfectly in time for Ed Sheeran's highly anticipated North American leg of his "Mathematics" World Tour, in which he will enchant approximately 1.5 million fans.
The Harmonious Collaboration
At the heart of the Sheeran by Lowden collection lies an extraordinary partnership between the 50-year-old Northern Ireland-based guitar makers and the musical prodigy himself, Ed Sheeran. Their shared commitment to crafting exceptional guitars for aspiring musicians at an affordable price ignited the creative spark that brought this collection to life.
Ed Sheeran himself expressed his long-standing admiration for Lowden guitars, explaining that he only acquired one in 2012 due to their rarity and expense:
"I grew up wanting to play Lowden guitars, but they were so rare and so expensive I didn't end up getting one until I was given one by my friend Gary from Snow Patrol in 2012. Through Gary I met George Lowden and he started making my tour guitars for me, which were amazing both on stage and in the studio."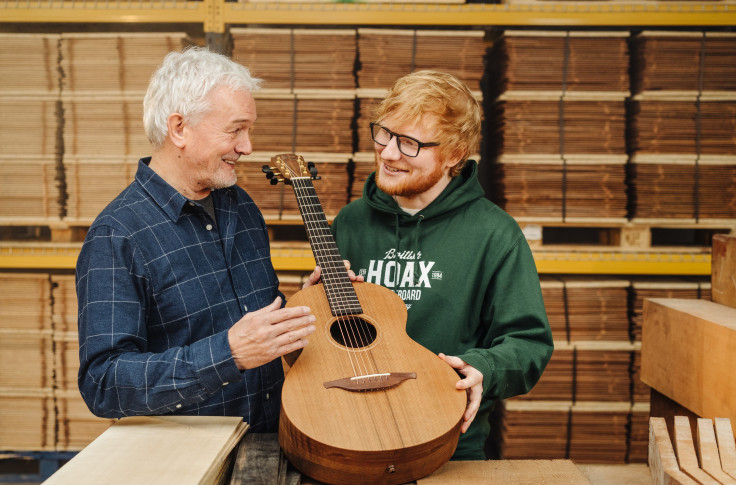 The two talented individuals soon found themselves dreaming of a guitar range that would inspire new players to create music, and thus, Sheeran by Lowden was born.
A Match Made in Musical Heaven
The Sheeran by Lowden range made its grand entrance in 2019, capturing the hearts of guitar enthusiasts globally through distributors and merchants. Moreover, Lowden Guitars saw an incredible opportunity to amplify their sales by teaming up with Ed Sheeran and utilizing the extensive reach that Amazon provides.
Lowden Guitars also found the tremendous possibility of selling their amazing instruments to music enthusiasts all over the world by attending an instructive Amazon Global Selling Workshop produced in partnership with the UK Department for Business and Trade.
David Ausdahl, Managing Director, Lowden Guitars, quoted:
"The workshop made everything so clear and simple to understand, from getting the brand registered, building our listings, managing all of the details like exporting paperwork and taxes, and how to handle shipping. For a small business, like Lowden, it has really educated us to the scale of the opportunity globally by working with a partner like Amazon. The whole experience has been seamless and so positive."
A Symphony of Success
Lowden Guitars has already established a reputation for excellence, with renowned musicians like Eric Clapton, Damien Rice, Lewis Capaldi, and Niall Horan entrusting their music to the resonant chords of Lowden guitars.
Minister of State for Business and Trade, Lord Dominic Johnson, also praised Lowden Guitars as another exceptional UK export success story and commended their collaboration with the UK Department for Business and Trade and Amazon Global Selling Workshops.
Now, musicians across the United States have a reason to rejoice as Sheeran by Lowden Guitars finds a new home on Amazon, ensuring the expansion of this remarkable brand on a global scale.
Striking the Right Chords
Now that Lowden Guitars is on Amazon, it should be quite simple to solve the numerous challenges connected with global distribution, such as storage, shipping, and trademark protection.
Notably, the Fulfillment by Amazon service has provided a climate-controlled environment for guitar storage, as well as safe and secure transportation to clients all over the world.
Following the successful introduction of the Sheeran by Lowden shop during the recent Australian leg of Ed Sheeran's tour, it immediately became a best-seller. Now, the brand is now positioned to make an even greater impression during Sheeran's North American appearances.
And good news! – Hundreds of guitars have been transported to the United States, ready to captivate both budding guitarists and die-hard aficionados.
Unleashing the Melodic Potential
John Boumphrey, UK and Ireland Country Manager at Amazon, emphasized the immense possibilities that online platforms like Amazon offer small businesses looking to expand their customer base globally.
"Online stores like Amazon offer a fantastic route for small businesses to reach more customers – both in the UK and overseas. Lowden Guitars are in the early stages of their journey with Amazon and have already seen the value that we can offer them as they look to grow their business globally. I'm excited to see them expand to the US in time for the Ed Sheeran tour and the opportunities for them to reach new customers in collaboration with Amazon."
Lowden Guitars has only just begun its journey with Amazon, but they have already witnessed the tremendous value and growth potential afforded by this partnership.
In good news, the company is eager to explore further expansion with Amazon, envisioning new horizons in regions like Brazil and India where their presence is currently limited. The sky's the limit for Lowden Guitars as they tap into the vast audience and opportunities provided by Amazon.
Lowden Guitars' collaboration with Ed Sheeran and their partnership with Amazon has set the stage for an extraordinary musical journey.
The Sheeran by Lowden range, born from a shared passion for crafting exceptional guitars, is now accessible to aspiring musicians and fans worldwide. With their melodious tunes resonating on the strings of quality and affordability, Lowden Guitars aims to inspire a new generation of musicians to create beautiful music.
So, whether you're an ardent fan of Ed Sheeran or a budding guitarist seeking the perfect instrument, Sheeran by Lowden guitars on Amazon will be your ticket to harmonious bliss. Let the music play!
FOR FREE to continue reading
✔️ Unlock the full content of International Business Times UK for free
offer available for a limited time only
✔️ Easily manage your Newsletters subscriptions and save your favourite articles
✔️ No payment method required
Already have an account?
Log in