'Shiba Eternity' Surprises Community With New Milestone
KEY POINTS
"Shiba Eternity" receives a new update
The update comes with fixes and tweaks to improve the game
Kusama revealed the team is working on "Shiba Eternity" in-person tournament
While the cryptocurrency industry experiences an unprecedented crisis, "Shiba Eternity," the first collectible card game of the Shiba Inu ecosystem, surprised the community with a new milestone and update.
Amidst the fear, uncertainty and doubt (FUD) surrounding the industry following the spectacular implosion of the cryptocurrency exchange platform FTX, Shytoshi Kusama, the pseudonymous lead developer of the Shiba Inu ecosystem told the community a few days ago that they were "Head down working. Update coming soon and I think you will love it," with hashtags "Shiba Eternity" and Shibarium.
The lead developer stayed true to this promise and dropped the latest update on "Shiba Eternity," which is version 1.1.2. The latest update was spotted by former Shiba Inu Growth member and social media influencer who goes by the Twitter handle @LucieSHIB.
Based on the patch notes, the update comes with a few fixes and tweaks. This includes localization fixes, as well as the addition of ™ to the game's logo. It also "Changed how app interruptions to preserve play flows. Added an "opponent forfeited" popup."
Moreover, the latest "Shiba Eternity" update, "fixed kibble not being rewarded correctly from leveling up, fixed when disconnecting and reconnecting doesn't always preserve rank and fixed an issue where the opponent's turn can be skipped when it shouldn't."
"Shiba Eternity" also achieved a new milestone on the Apple App Store. Based on Apple's digital storefront, Shiba Inu's CCG is now the top 10 game in the world.
This is an impressive feat for a crypto community project, which officially launched just last month. The game is also available to Android users and can be downloaded on Google Play Store, where it has 100,000 downloads and 14.5K reviews.
Kusama earlier this month also released the player guide for the collectible card game along with the introduction of new Non-Fungible Tokens (NFTs) and where users can purchase them. The lead developer thanked the community for the support of the CCG and shared that it has been downloaded 250,000 times.
Kusama also revealed that the team is currently working on the details of "Shiba Eternity's" first in-person tournament.
"Shiba Eternity has been downloaded over 250,000 times and we have players from all over the world. A huge accomplishment for what many believe is just a meme. Playside, the Shib Team, our testers, and Mr. Volk have worked hard to find and squash over 100 bugs that are addressed in this month's update. Furthermore, the team has been working on how and where to hold our first in-person tournament," Kusama said in a post.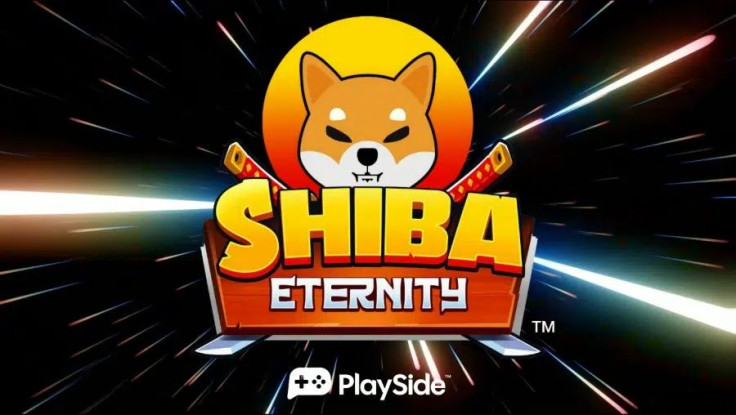 © Copyright IBTimes 2023. All rights reserved.
FOLLOW MORE IBT NEWS ON THE BELOW CHANNELS