Shiba Inu's SHIB Token Gains Momentum As Binance Adds It As Collateral For Flexible Loan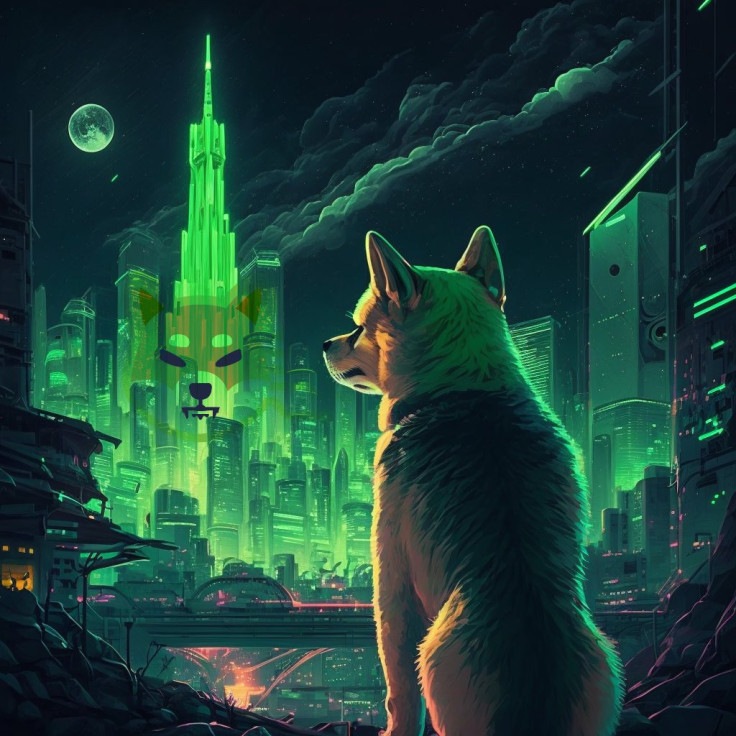 KEY POINTS
The Shiba Inu ecosystem saw another major boost to SHIB's utility this week
The news pumped SHIB's value more than 5%
As of 1:40 p.m. ET on Friday, SHIB was trading at $0.000008678
Shiba Inu (SHIB) hyped the Shib Army when its value soared by over 5%, shortly after Binance announced that holders could now use the dog-themed altcoin as collateral for the platform's flexible loan product.
Many in the SHIB community were surprised by this major development just hours after the Shiba Inu development team, headed by its pseudonymous lead developer Shytoshi Kusama, revealed its plan to integrate Self-Sovereign Identity (SSI) into all of its platform apps, aiming to give users more control over their digital identities and to boost the security of the network further.
On Thursday, Binance, the world's largest centralized cryptocurrency exchange platform by trading volume, announced that Shiba Inu, along with seven other assets, had been added as collateral assets on its product called Flexible Loan.
Shortly after the announcement, SHIB, the native token of the Shiba Ecosystem, saw over a 5% gain and was trading in the green zone at $0.00000858.
But what does this mean for the Shib Army?
Essentially, Binance announced that it added 22 more crypto assets that its 150 million registered users can use as collateral or some form of insurance when they use the VIP Loan or the Flexible Loan product.
The exchange specifically named SHIB, COMP, IOTA, RLC, HOT, ENJ, THETA and IOST as the latest additions to its list of new collateral assets for Flexible Loan. This feature allows users to have more liquidity on top of their existing crypto assets on the platform.
Binance's Flexible Loan features open loan terms and competitive interest rates that users can choose from.
The product also utilizes the users' simple-earned flexible product assets as collateral, which means the collateral will also earn real-time APR rewards, thereby helping users enhance their capital efficiency and lowering the cost of net interest.
Users who have availed of the product can use their loans for trading on the platform, purchasing more assets, and subscribing to the exchange's earn products.
"This is fantastic news for the Shibarmy and new investors," Shiba Ecosystem and Shibarium Tech Official marketing strategist who uses the X handle @LucieSHIB told International Business Times.
"Binance's continuous support for SHIB is a testament to its growing popularity and potential in the crypto space," she added.
"Enlisting SHIB as a collateral asset in their flexible loan service further solidifies its position, providing more opportunities for users to participate in the crypto space. Let's see SHIB soar to new heights," LucieSHIB added.
This latest development sparked hope for the Shib Army, the fiercely loyal members of the Shiba Inu community, who have long been wishing that Binance would list Bone ShibaSwap (BONE), the current governance token of the Shiba Ecosystem's Decentralized Exchange (DEX) and the future gas fee token of the highly awaited layer-2 scalability solution, Shibarium, on its platform.
In their latest blog released this week, Kusama reminded the Shib Army that "as we push forward, please understand this isn't just about following the path of decentralization; this is about trailblazing a new destiny for the world."
Despite the continued and intense interest in Shibarium, Shiba Inu and BONE, Binance has not yet provided any information related to potentially listing BONE.
Some believe exchange is still evaluating the progress of Puppynet and the deployment of Shibarium's mainnet.
As of 1:40 p.m. ET on Friday, SHIB was trading at $0.000008678, with a 24-hour trading volume up by 70.79% at $220.7 million, representing a 4.34% increase in the last 24 hours and a 4.73% gain over the past seven days.
According to the latest data from CoinMarketCap, SHIB's total circulating supply stands at 589.35T SHIB, and its value is up by 4.56%, resulting in a $5.12 billion market cap.
Note: This article has been edited throughout for clarity.
© Copyright IBTimes 2023. All rights reserved.