'Shikimori's Not Just a Cutie' Episode 9 Live Stream: How To Watch Online, Spoilers
KEY POINTS
"Shikimori's Not Just a Cutie" Episode 9 is releasing Saturday
The episode will stream on Crunchyroll
The series is based on Keigo Maki's original story
After a one-week break, the anime arrives with the brand-new "Shikimori's Not Just a Cutie" Episode 9.
Izumi skips school due to a cold and Inuzuka is asked to take notes for him. Inuzuka is one of Izumi's best friends and he always looks out for Izumi.
However, Shikimori is not happy with Inuzuka taking notes for her boyfriend. The official synopsis of "Shikimori's Not Just a Cutie" Episode 9 states that Shikimori and Inuzuka are rivals.
Later, Hachiman follows Inuzuka and Shikimori who are going to Izumi's apartment to deliver the notes. In the new episode, Shikimori and Nekozaki visit the shopping mall and spend time together after school.
Last week, the showrunners aired a special episode featuring Saori Onishi (Shikimori) and Shuichirou (Izumi) hosting a look-back session at the first half of the anime. The two voice actors featured some of the most memorable scenes selected by members of the cast and crew.
"During the cultural festival, Izumi-kun and Kamiya-san have a good time chatting as they share library duty. Then Nekozaki suddenly comes along and takes Kamiya-san away to see Shikimori-san. When Kamiya-san hears what Shikimori-san wants from her, she readily agrees," read the official synopsis of Episode 8, as per Crunchyroll.
"Later, when Kamiya-san returns to her classroom to help with her class's festival project, her elegant look draws a crowd of classmates and guests around her. As she drowns in all the noise, a certain someone suddenly comes to mind, and she breaks away from the classroom," the synopsis continued.
The cast of the anime includes Saori Onishi as Shikimori, Shuichiro Umeda as Izumi, Rina Hidaka as Hachimitsu, Nobuhiko Okamoto as Inuzuka, Misato Matsuoka as Nekozaki, Ayaka Fukuhara as Kamiya, Naomi Kusumi as Akisada Izumi and Emi Shinohara as Motoko Izumi.
The opening theme song of the anime, "Honey Jet Coaster," is performed by nasuo ☆. The closing theme song, "Route BLUE," is by Yuki Nakashima. The anime is based on the original story by Keigo Maki
"Shikimori's Not Just a Cutie" Episode 9 is slated to air Saturday. Fans in the U.S. can watch the episode online on Crunchyroll. The episode will live stream in Japanese with English subtitles.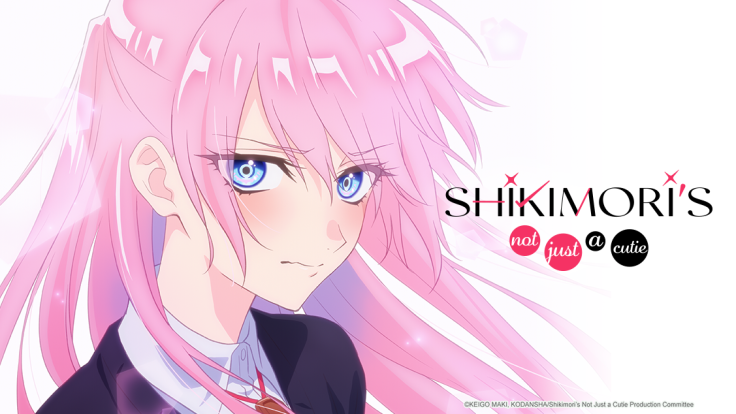 © Copyright IBTimes 2023. All rights reserved.