Shirley Jones Recounts Sex Life With Husbands Jack Cassidy And Marty Ingels In Just-Released Autobiography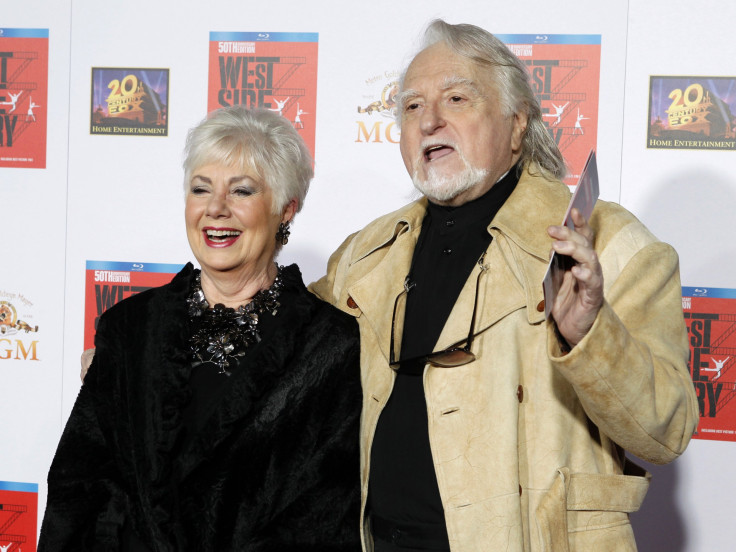 Shirley Jones has attempted to shed her squeaky-clean image through her eponymous memoir, which was released on Tuesday.
The 79-year-old actress, best known for portraying the role of innocent Shirley Partridge in the hit 1970s sitcom "The Partridge Family," gives explicit details of her sexual relationships with former husband Jack Cassidy and current spouse Marty Ingels in the 304-page autobiography.
"In this memoir you are going to meet the real flesh-and-blood Shirley Jones, not just the movie star or Mrs. Partridge," the introduction reads. This follows a message to readers asking them to "bring out the smelling salts, hang on to your hats, and get ready for the surprise of your lives!"
"Shirley Jones" sheds light on the actress' various sexual experiments, which include a threesome, her "highly sexed" nature, the well-endowed Cassidy, his pre-marital relationships and her tolerance for his infidelities, Associated Press reported.
Jones' sexual relationship with her current husband, Ingels, is also detailed in the book. The actress, who won an Academy award for her role in "Elmer Gantry," said that her husband still thinks she is good-looking and added that her sexuality remains intact.
"Luckily, Marty thinks I've still got a beautiful body, even though it is old, and every now and again I take all of my clothes off in front of him and shake my (breasts) at him, and he loves it," the actress writes in her autobiography, according to AP.
But a substantial part of the book is dedicated to detailing her rise from a small-town rebellious girl in southwestern Pennsylvania to her rise in Hollywood, which saw her share the screen with stars such as Frank Sinatra, Marlon Brando and Burt Lancaster.
© Copyright IBTimes 2023. All rights reserved.