Shocking Reason Why Angelina Jolie Delayed Her Wedding To Brad Pitt
KEY POINTS
Angelina Jolie delayed her wedding to Brad Pitt
Angelina Jolie has an explanation why she and Brad Pitt didn't tie the knot immediately
Angelina Jolie is rumored to be furious over Brad Pitt and Jennifer Aniston's friendship
Angelina Jolie and Brad Pitt were already dating for seven years before the "Ad Astra" proposed to the award-winning actress.
Following their 2012 engagement, the former couple waited another two years before they tied the knot. Unfortunately, their wedding was short-lived. Jolie and Pitt announced their divorce in 2016.
While speaking with Vogue years before their engagement, the "Maleficent: Mistress of Evil" star explained why a wedding wasn't their top priority.
"We both have been married before, so it's not marriage that's necessarily kept some people together. We are legally bound to our children, not to each other, and I think that's the most important thing," she said.
Years passed and a lot of things have changed for Jolie and Pitt. Following their divorce, the former couple has an ongoing custody agreement for their six children. Maddox, Pax, Zahara, Shiloh, Vivienne, and Knox all live in Los Angeles with their mom, but Pitt gets to see them regularly.
Unfortunately, Jolie and Pitt cannot be considered good friends unlike the latter's relationship with his other ex-wife, Jennifer Aniston. In fact, a tabloid recently claimed that Jolie is reeling over Pitt and Aniston's newfound friendship.
Following their reunion at the SAG Awards, a source claimed that Jolie is outraged over the way that Pitt is behaving with Aniston.
"Angie can't help believing he's doing it deliberately to yank her chain. He had to have known she'd be watching the show and what her reaction would be! Seeing Jen touch Brad in that familiar way and his response in kind, confirms her suspicions Jen's been after Brad in a big way and that he's more than open to the possibility!" an unnamed source told Globe.
The insider went on to say that Jolie is also upset because it seems Hollywood has forgotten about her. To make things worse, all of the attention is currently on her ex-husband and the "Friends" star.
However, it is unlikely that Jolie has any care in the world about Pitt and Aniston's relationship so these claims should be taken with a grain of salt.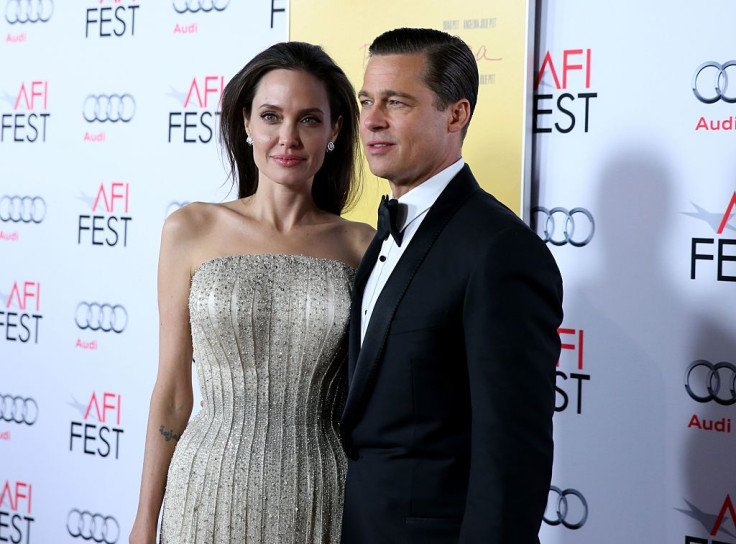 © Copyright IBTimes 2023. All rights reserved.