Shonda Rhimes' New TV Show 'The Mother Court' Moves Forward With ABC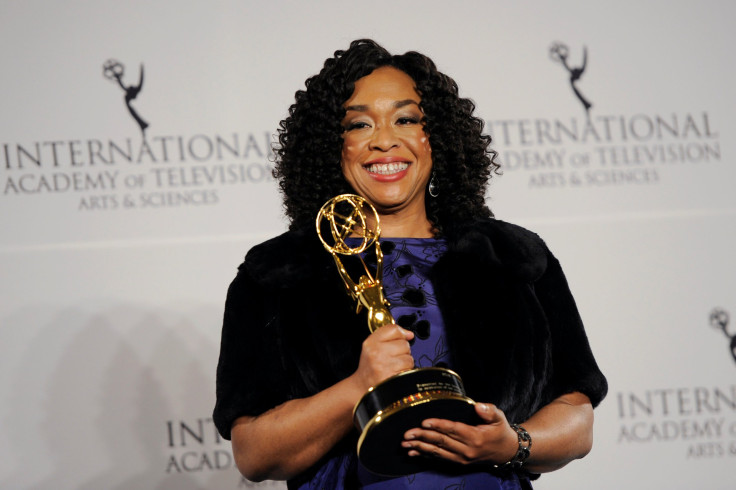 Shonda Rhimes will have another show on ABC.
According to Entertainment Weekly, a new series that goes by its temporary title, "The Mother Court," has been picked up by the network. The show will follow the lives of lawyers working on opposing sides. They will be handling the most high profile and high stakes cases in the United States while all of their lives intersect.
Rhimes and "Grey's Anatomy" co-executive producer Betsy Beers will be teaming up for the project. They will be joined by "Scandal" writer Paul William Davies, who will serve as showrunner.
A pilot has already been ordered for Rhimes' new show, but it is still unclear if the project will receive the green light from ABC. If it does, the legal drama will serve as Rhimes' sixth project with ABC after "Grey's Anatomy," "Scandal," "How to Get Away With Murder," "The Catch" and the upcoming TV series "Still Star-Crossed."
Last year, Rhimes pitched the comedy show "Toast" to ABC, but a few months later, TV Guide reported that Jerrika Hinton-starrer wasn't picked up by the network. "Toast" was supposed to feature Tessa Ferrer, Jono Kenyon and Punam Patel and would've chronicled the lives of an engaged couple named Max and Paige. During their rehearsal dinner, their family and friends propose toasts recounting their history. The flashbacks would've revealed that the toastmakers are not reliable narrators.
Meanwhile, Rhimes' "Grey's Anatomy" Season 13 and "How to Get Away With Murder" Season 3 will return to ABC on Jan. 26 at 8 p.m. and 10 p.m. EST, respectively, after a short winter hiatus. "Scandal" Season 6 will premiere on the said date at 9 p.m. EST. The three shows' original schedule was set for Jan. 19, but was moved to accommodate Donald Trump's pre-inauguration special.
© Copyright IBTimes 2023. All rights reserved.