Should Marijuana Be Legal Nationwide? President Obama Says Pot Should Be Regulated Like Cigarettes, Alcohol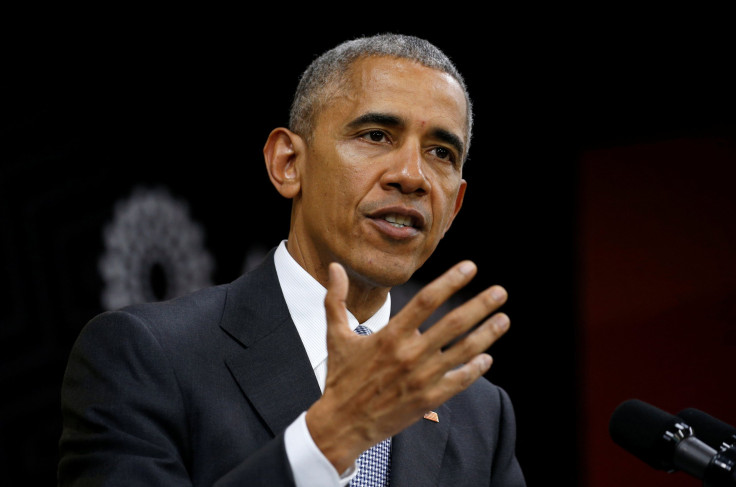 President Barack Obama says though he doesn't think legalizing marijuana will end America's drug problem, he believes pot should be regulated the same way cigarettes and alcohol are regulated.
Obama, in an interview with Rolling Stone published Tuesday, said regulating marijuana is a much smarter way to handle the issue that continuing to treat it as a Schedule I drug.
Marijuana has been legalized for at least medical use in 26 states and the District of Columbia, with three more states set to join their ranks in the wake of the recent election. Eight states — California, Maine, Massachusetts, Nevada, Colorado, Washington, Alaska and Oregon — and the District of Columbia permit recreational use. In addition, some cities, particularly Chicago and New York, allow individuals to possess small amounts of marijuana, issuing tickets for possession but no criminal penalties.
At least 15 states have amended their marijuana penalties since 2013, raising the amount one is allowed to possess before criminal penalties kick in.
Since the Nov. 8 election, efforts have begun in several other states — Texas, Virginia, Ohio and Tennessee — to change the law
"It is untenable over the long term for the Justice Department or the DEA [Drug Enforcement Agency] to be enforcing a patchwork of laws, where something that's legal in one state could get you a 20-year prison sentence in another," Obama said.
Obama said allowing the changes to be made first on the state level was a way of measuring public sentiment. The issue could play out in much the same way same-sex marriage did. The key is to take a systematic approach.
"The point is that politics in a big, diverse country like this requires us to move the ball forward not in one long Hail Mary to the end zone, but to, you know, systemically make progress," Obama said.
Marijuana legalization is still a touchy issue among politicians even though public sentiment seems to be leaning toward legalization.
A Pew Research Center poll released last month indicates 57 percent of U.S. adults support legalization compared to just 32 percent a decade ago, with millennials driving the legalization effort.
© Copyright IBTimes 2023. All rights reserved.