Sid Miller Bomb The 'Muslim World' Facebook Post Spurs Outrage From Texas Democrats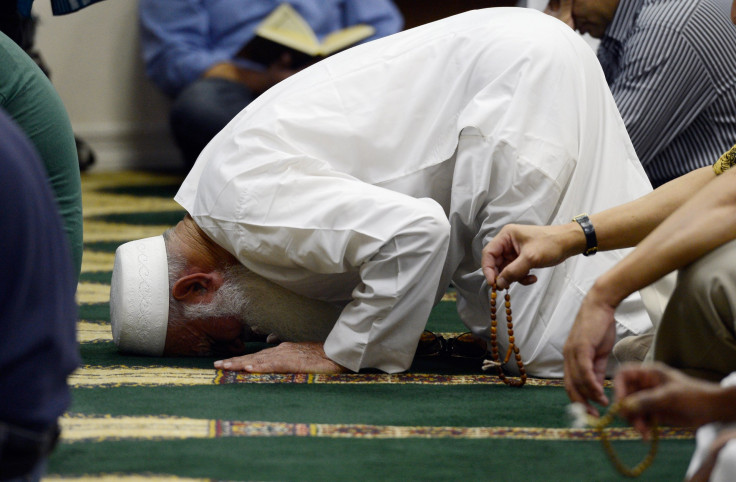 Texas Agriculture Commissioner Sid Miller has come under fire for a photo he shared on his official Facebook page Sunday night that proposes bombing the "Muslim world." The post has since been deleted, but Texas Democrats called Monday for Miller, who is currently traveling in China, to apologize to the state.
The photo, which Miller reposted from another page, The Patriots IV Drip 2, illustrates an explosion with the words, "Japan has been at peace with the US since August 9, 1945," alluding to the atomic bomb dropped on Nagasaki on that date, and then added, "It's time that we made peace with the Muslim world." Miller's post received almost 3,000 likes and more than 300 comments before being deleted sometime Monday morning, reported the Dallas Morning News.
Miller, or whoever is behind his Facebook account, added the commentary to the shared post, "#noislamknowpeace and #COMETAKE." The post is more decisive than the commissioner's usual Facebook activity, which mostly consists of subject matter such as the "quote of the day" or "today in Texas history." It does not appear that he has liked the anti-Obama Facebook page that originally shared the photo.
After the post was removed, Texas Democrats released a statement Monday afternoon criticizing the Tea Party member.
"It is unacceptable for Republican Sid Miller to be promoting such disgusting rhetoric. Sadly, this kind of racist, xenophobic hate speech qualifies you for higher office with Republicans' Tea Party fringe base," said Manny Garcia, Texas Democratic party deputy executive director. "We hope Sid Miller shows some respect for Texans and the responsibility of holding state office and issues an apology."
Miller took office in January, but served in the Texas House of Representatives for 12 years prior to his election as the state's agriculture commissioner.
This is not the first time he has made anti-Muslim remarks -- he shared in January that he cannot sleep at night because of concerns that the United States will become a "Muslim country," according to the Dallas Morning News.
© Copyright IBTimes 2023. All rights reserved.