Silicon Valley To Women Who've Left Tech: Please Come Back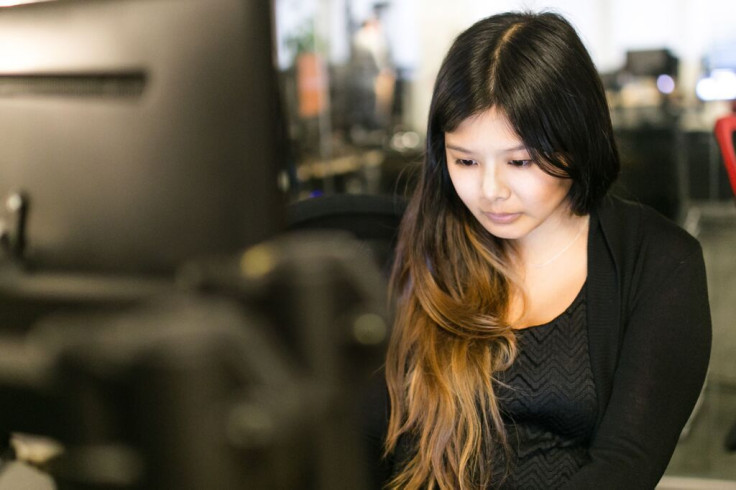 SAN FRANCISCO — When Kim Poletti exited the tech industry in 2005 to take some time to raise her 10-month-old daughter, she left as a successful project manager leading technical teams for IBM. But when she tried to get back into the workforce 10 years later, she had a hard time getting anyone to even interview her.
"Most people just aren't interested in looking at somebody who has a 10-year break on their résumé. Trying to convince them that I still had these skills and probably actually had more skills as a result of being a stay-at-home mom was difficult," Poletti said. "I feel like that role isn't really valued that much in our culture."
Across many industries, women who pause their careers find it difficult to return to work as they are often met with recruiters turned off by big résumé gaps and perhaps questioning their reasons for leaving in the first place. In Silicon Valley, this is a major reason why women hold just 18 percent of tech positions and just 33 percent of all jobs in the tech industry, according to an analysis of company reports provided by 500 Miles, a startup that helps candidates make informed decisions about where to work and helps companies find talent.
But as Silicon Valley struggles to bring more women into its ranks, a handful of tech giants, including PayPal, Intel and IBM, are tapping into this group of workers who have long been ignored with programs that are designed to make it easy for them to transition back into the industry. These programs employ numerous tactics to close the deal, including flexible and reasonable work hours that can accommodate women with families, unlike the grueling schedules that dominate some tech companies such as Amazon and many startups.
Companies launching "returnship" programs also train their managers so they know how to work with individuals who are coming back to tech. Rather than avoiding résumés with gaps, they're trained to look for them: Is this a qualified woman who took a break and may want to come back?
Returnees are given multiple points of contacts throughout their companies by assigned multiple mentors in addition to their direct supervisors. To ensure their careers will be able to advance, companies launching returnship programs offer their interns training across a broad range of topics, including how to write a résumé, conduct a job interview and promote themselves. Additionally, these programs provide women with multiple networking opportunities both inside and outside their companies so they can start rebuilding their connections throughout the tech industry.
"These are talented women who have the skills but they just happened to take some time off," said Claudia Galvan, the former senior director of the Anita Borg Institute for Women and Technology and an industry veteran. These women find it "almost impossible to go back to work, or if they do go back to work, they have to take totally different jobs from what their career was, a demotion, of course pay cuts — and that's if they get the opportunity to get back into the workforce."
"It's almost considered career suicide to leave," Galvan said.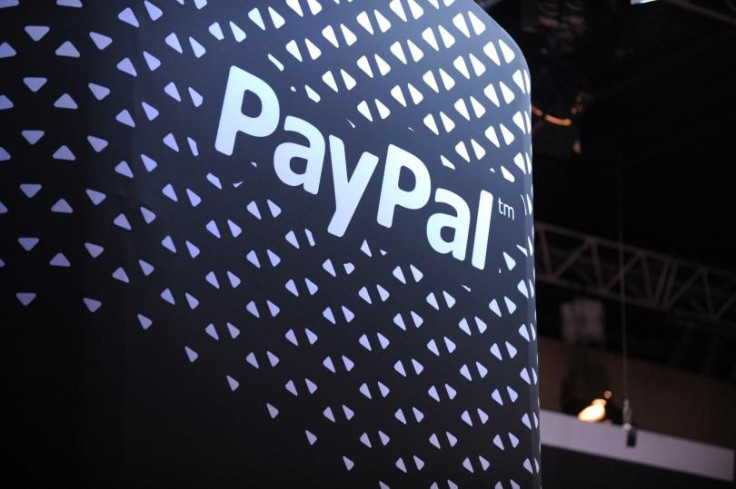 At PayPal, for example, the payments-processing company is set to launch its "Recharge" program in February. Through Recharge, PayPal will bring on eight women who will be paid interns with the company for 20 weeks, giving the women an on-ramp back into tech. PayPal is hoping to hire the women at the end of their internships but also wants to give them the freedom to explore other options.
"If the pilot program is successful, we want to expand that," said M.J. Austin, a senior technologist at PayPal. Austin experienced the difficulty of leaving and coming back herself after leaving the industry in 2001 to raise her newborn children. She was able to return to work three years later by way of eBay and PayPal thanks to a mentor who championed her abilities. "That support coming in the door to say, 'Hey, we're behind you,' will give you an opportunity to really shine."
Austin is hoping her experience with PayPal will replicate itself with other women through the Recharge program. PayPal has yet to release diversity figures of its own since its split from eBay in July, but in April, eBay said it had a female representation of 43 percent. Austin said it's important for PayPal to get more women into its ranks since so many of its customers are also women.
"We want to make great products, and that comes with having diversity," Austin said.
Poletti is among the women who have already benefited from these types of programs. After an eight-month job hunt, the mother of two landed an internship as a content marketing coordinator with Return Path, a productivity software company that last year launched a returnship program for its own workforce. The "Return to Work Program" targets women who have one-to-23-year résumé gaps and provides flexible work schedules. Poletti, for example, works 25 hours a week.
Though the program is still in its infancy, Return Path is planning to spin it out into a separate nonprofit to implement the program at other tech companies. For its service, Return Path only charges clients an administrative fee to run the program. Thus far, PayPal has been Return Path's most notable client.
"I'd love to see more companies run this program and then realize that people who have taken some time out are no more a risk from a hiring perspective than any other new hire," said Tami Forman, executive director of Return Path's Return to Work Program.
Gender Diversity in Technology Jobs | Graphiq
The idea for these kinds of initiatives is one that was first tested by the financial industry, which also has a so-called leaky pipeline problem where talented women leave their jobs after a few years. But on Wall Street, these programs have seen mixed results. The rate of returnees who get hired full time as a result of these type of programs for five financial services companies has ranged from 50 percent to as high as 90 percent of the participants in a cohort, according to the Society of Women Engineers.
Those figures are far from perfect, but they're promising enough to inspire Silicon Valley to try its own returnship programs. Aside from Return Path and PayPal, the Society of Women Engineers has also put together a coalition of seven companies, including Intel and IBM, that have committed to launching returnship programs this year.
"It's clear that across the industry women in technology are a critical success factor to us being able to stay on the leading edge of technology and innovation," said Lindsay-Rae McIntyre, IBM's vice president of diversity. "We want to make sure we're maintaining our relentless pursuit of talent at all times."
For the tech industry, it's important that its representation of women improves to reflect its customer and user bases, said Karen Horting, CEO of the Society of Women Engineers. The workforces of social media companies, for example, are dominated by men — men make up 68 percent of Facebook's employees and 58 percent of Pinterest's. Yet when it comes to users, mothers are far more active than fathers.
On Facebook, 81 percent of online mothers are active compared with 66 percent of fathers. The pattern continues with Pinterest, where 40 percent of mothers are active users compared with 15 percent of fathers. This follows through to Instagram, where 30 percent of mothers are active compared with just 19 percent of fathers, according to the Pew Research Center.
"When you have people working on the product that reflect the users of the product, you're going to end up with much better innovation," Horting said.
These returnship programs are designed to bring women back into tech, but many experts are tempering their expectations, arguing that larger, cultural changes must happen for the tech industry to create an environment where women thrive. Though many women leave tech to start families, a high percentage leave due to aggressions they experience. This can range from lack of career advancement opportunities to sexual harassment in the workplace, which 60 percent of women who have spent more than 10 years in tech have encountered, according to a recent study. This is why 56 percent of women in tech leave the industry — an attrition rate double that of their male counterparts, according to research by the Harvard Business School.
"They have to keep in mind that it's very important that to retain these women they have to provide a welcoming environment, flexible work hours, good maternity and paternity leave, on-site daycares, and sponsors and mentors — the infrastructure that is needed to support diversity," said Galvan, who, ironically, is taking her first time away from the industry to write a dissertation about strategies women employ to stay at tech companies.
Additionally, diversity experts are wary of what these companies are doing to ensure that women of color are not left behind as can often be the case with gender-focused diversity initiatives.
"It's important for companies to consider these efforts together because the strategies a company might use to bring on more 'women' might not work for minority women," said Aleah Warren, managing consultant at Paradigm, a diversity strategy firm. "If a company is aiming to bring in more women overall, it should consider the different groups of women that exist and explore different opportunities for connecting with and engaging those groups."
© Copyright IBTimes 2023. All rights reserved.
FOLLOW MORE IBT NEWS ON THE BELOW CHANNELS