Simon Kruger, 7-Year-Old Boy, Credits Kangaroo For Keeping Him Warm While Missing In Australian Bush [PHOTO]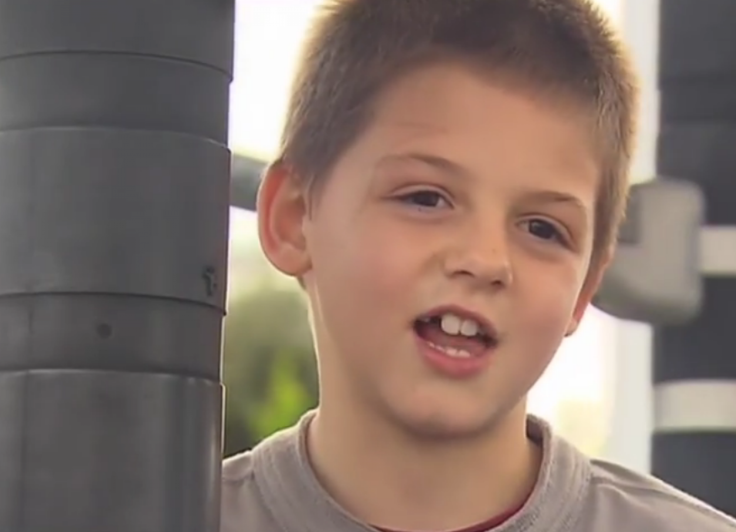 A 7-year-old boy who wandered off into the Australian outback credits a kangaroo for his survival.
Simon Kruger was picnicking with his family in Deep Creek Conservation Park, south of Adelaide, when he followed a wallaby into the bush on Saturday afternoon, 7News reports. Kruger was lost for nearly 24 hours as a search and rescue team scoured the park looking for the boy. A rescue helicopter spotted Kruger, who was waving to the team from below on Sunday.
"Dad I'm okay - I slept under a tree and there were kangaroos," Kruger told his father when they were reunited.
Kruger said he was picking flowers to give to his mother when a kangaroo approached him. "A kangaroo came closer to him and ate the flowers from him, and the kangaroo fell asleep next to him," Simon's father, Etienne Kruger, told 7News.
A search and rescue team of about 40 people was looking for Kruger around the family's campsite. The boy, who was wearing just a fleece jacket and pants, was not equipped to stay outdoors overnight where temperatures dropped to 42 degrees Fahrenheit at 3 a.m.
"I think God sent a kangaroo to keep him warm," Kruger's father said.
At one point during the night, Kruger remembered hearing people call his name before he was eventually rescued by a helicopter. "Last night I could hear people calling my name but I was too tired and continued sleeping," he told the Daily Telegraph.
Despite fear for their child's safety, the Krugers said they were confident they would find their son. "He must have got frightened (yesterday) we couldn't hear him with the wind and the rain but the sun is out and we're confident we'll find him and do a thorough search," Etienne Kruger told The Australian.
After being brought home, Kruger's parents said their son remains unfazed by his adventure. "He's definitely doing well ... he just got up this morning as if nothing had happened yesterday," his father said.
Kruger said he's looking forward to telling his classmates the story when he returns to school on Monday. "He's certainly got something to tell at show and tell now," his father said.
© Copyright IBTimes 2023. All rights reserved.