'The Simpsons' Marathon: Catch Up On 74 Celebrity Guest Stars Before The 25 Season FXX Marathon [PHOTOS]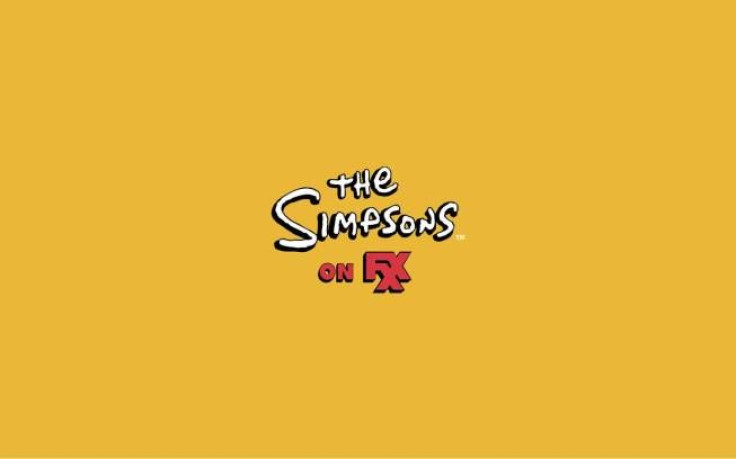 "The Simpsons" 25-season marathon is almost upon us. On Aug. 21, FXX will kick off the longest marathon in TV history, playing all 552 episodes of the long-running Fox animated comedy. To prepare for the big event, we're recapping 74 celebrity guest stars that appeared on the series since its premiere in 1989.
Prepare for "Simpsons" overload:
1. James Earl Jones
Believe it or not, James Earl Jones was the voice of Maggie Simpson in the "Treehouse of Horror V" episode in 1994. The distinguished actor leant his dramatic baritone to the series on a couple of other occasions, serving as narrator, "moving man" and "Serak the Preparer."
2. Tony Bennett
Legendary crooner Tony Bennett appeared in cartoon form as a performer in Season 2 episode 5 in 1990 and in Season 14 episode 3 in 2002.
3. Dustin Hoffman
Dustin Hoffman made one animated appearance on "The Simpsons." The versatile actor played Mr. Bergstrom, Lisa's substitute teacher in Season 2 episode 19, "Lisa's Substitute." The character made an appearance in Season 25 episode 6 but did not have any lines.
4. Michael Jackson
Pop legend Michael Jackson appeared in a Season 3 episode as a mental patient named Leon Kompowsky who pretended to be Michael Jackson. When the episode aired, Jackson was credited as "John Jay Smith."
5. Sara Gilbert
Sara Gilbert of "The Big Bang Theory" voiced the character of Laura Powers. She was featured in Season 4 episode 8, "New Kid on the Block" as one of the Simpson's new neighbors. Bart developed a crush on her, but the character never appeared as a series regular.
6. Michelle Pfeiffer
Golden Globe winner Michelle Pfeiffer guest-starred in a 1993 episode of "The Simpsons." Pfeiffer played Mindy Simmons, a former Springfield Nuclear Power Plant worker whom Homer was attracted to.
7. Sam Neill
Sam Neill may have been Dr. Alan Grant in "Jurassic Park" in 1993, but the following year he guest-starred as a character named Malloy in "Homer the Vigilante." His character was a cat burglar who stole Lisa's saxophone in Season 5 episode 11.
8. Kathleen Turner
"Californication" actress Kathleen Turner appeared in one episode of "The Simpsons," as Stacy Lavelle, the inventor of "Malibu Stacy," who lived in an exact replica of Malibu Stacy's "dream house." She was featured in Season 5 episode 14, "Lisa vs. Malibu Stacy."
9. Winona Ryder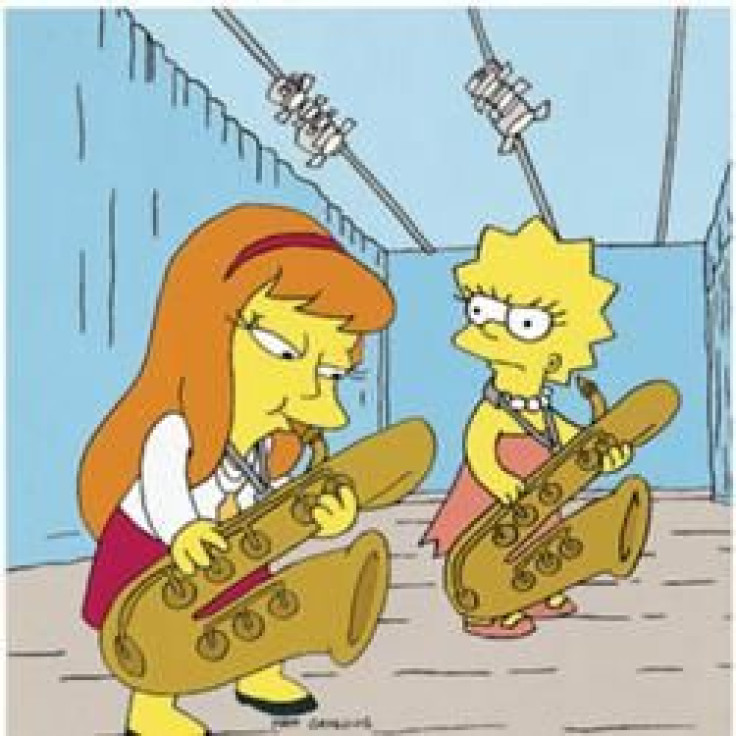 "Edward Scissorhands" star Winona Ryder played a new student and Lisa's rival in Season 6 episode 2. The character was named Allison Taylor and was just as smart as Lisa and a master of the saxophone.
10. Meryl Streep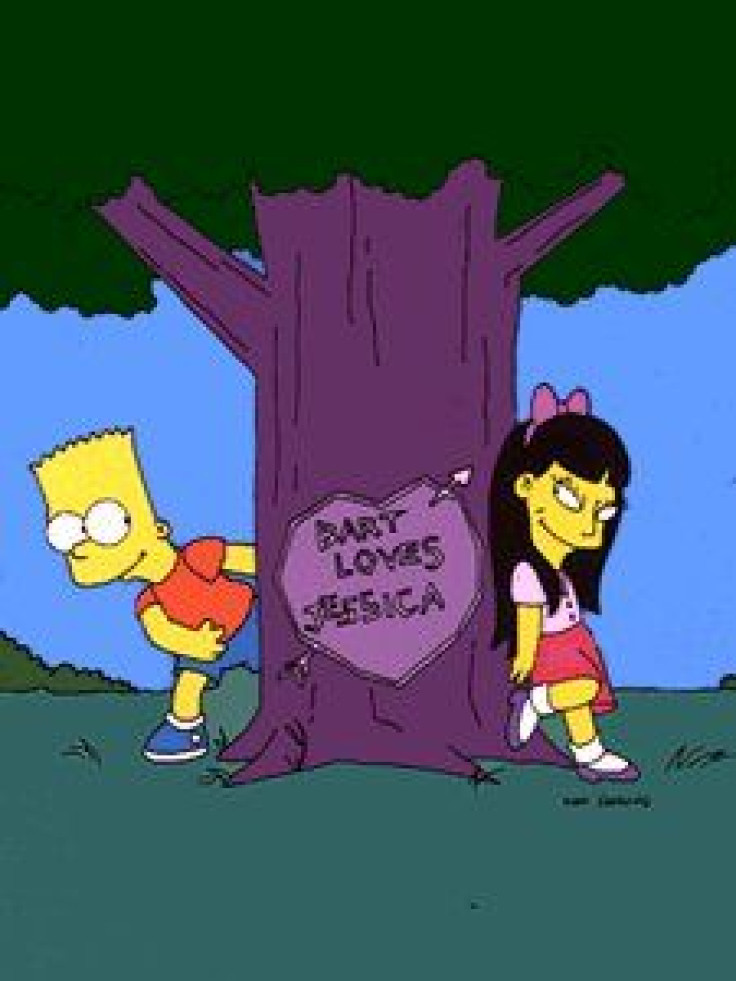 The great film actress Meryl Streep played Jessica Lovejoy, the Reverend's daughter and object of Bart's affection. However, the love didn't last, because Jessica stole the church collection plate, and Bart got blamed for it.
11. Patrick Stewart
"Star Trek" actor Sir Patrick Stewart has appeared in two episodes of "The Simpsons." His character in Season 6 was named "Number One" and was the leader of the Stonecutters. Stewart made a second appearance in Season 24 as an unnamed co-worker of Homer's.
12. Susan Sarandon
Susan Sarandon played two characters in two episodes of "The Simpsons." In "Homer vs. Patty and Selma," Sarandon played a ballet teacher, and in "Bart Has Two Mommies," the actress leant her voice to a computer.
13. Mandy Patinkin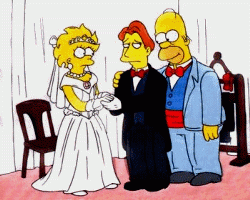 The star of "The Princess Bride" voiced Hugh Parkfield, Lisa's future fiancé in Season 6 episode 19, "Lisa's Wedding."
14. Donald Sutherland
Before he was President Snow in "The Hunger Games," Donald Sutherland was the voice of Hollis Hurlbut, the curator of the Springfield Historical Society. His guest appearance was in Season 7.
15. Jeff Goldblum
"Jurassic Park" star Jeff Goldblum voiced the character of MacArthur Parker in Season 7 episode 19, "A Fish Called Selma."
16. Christina Ricci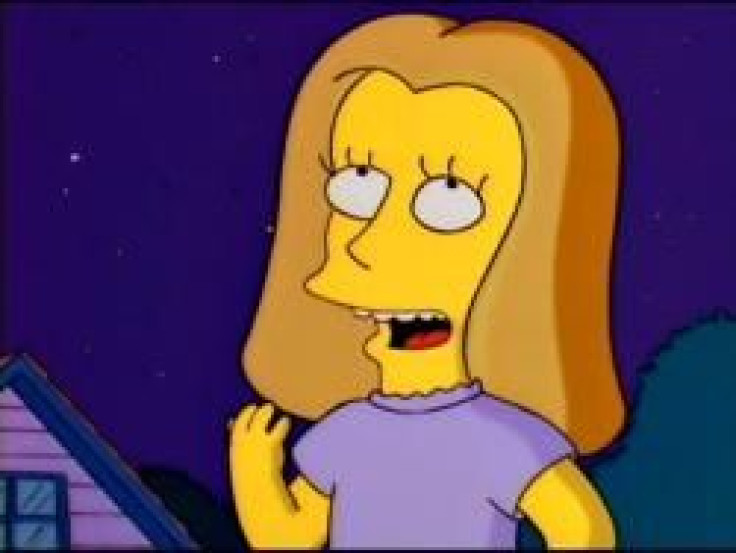 "Casper" star Christina Ricci voiced the character of Erin, a friend that Lisa made while on vacation in Season 7 episode 25, "Summer of 4 Ft. 2."
17. Rodney Dangerfield
The comedian, who passed away in 2004, voiced the character of Larry Burns, the son of Charles Montgomery Burns. He appeared in "Burns, Baby Burns" in Season 8 in 1996.
18. Johnny Cash
Before his death in 2003, legendary country singer Johnny Cash voiced a "Spirit Guide" in Season 8 episode 9, "The Mysterious Voyage of Our Homer."
19. Willem Dafoe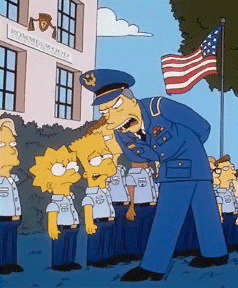 Willem Dafoe guest-starred in Season 8 as "The Commandant," the head of Rommelwood Military School.
20. Martin Sheen
Meet the "real" Seymour Skinner. Charlie Sheen's father voiced the character, who had his identity stolen by the Springfield Elementary School principal – who was actually named Armin Tamzarian.
21. Alex Trebek
"Jeopardy!" host Alex Trebek guest-starred as himself in two episdoes.
22. Helen Hunt
"Twister" actress Helen Hunt voiced the character of Renee, a woman who briefly dated Moe in Season 9.
23. Brendan Fraser
"The Mummy" star Brendan Fraser appeared in animated form as "Brad," a spokesman for the fictional energy bar Powersauce.
24. George Carlin
Before his death in 2008, comedian George Carlin voiced Munchie, Homer's hippie friend. The character co-owned Groovy Grove Juice Corporation appeared in Season 10 episode 6, "D'oh-in' in the Wind."
25. Martin Mull
Martin Mull, whom many will remember from his days on "Sabrina, the Teenage Witch," played Seth, who co-owned of Groovy Grove Juice Corporation along with George Carlin's Munchie.
26. Fred Willard
Funnyman Fred Willard guest-starred as a travel agent in Season 10 episode 12.
27. George Takei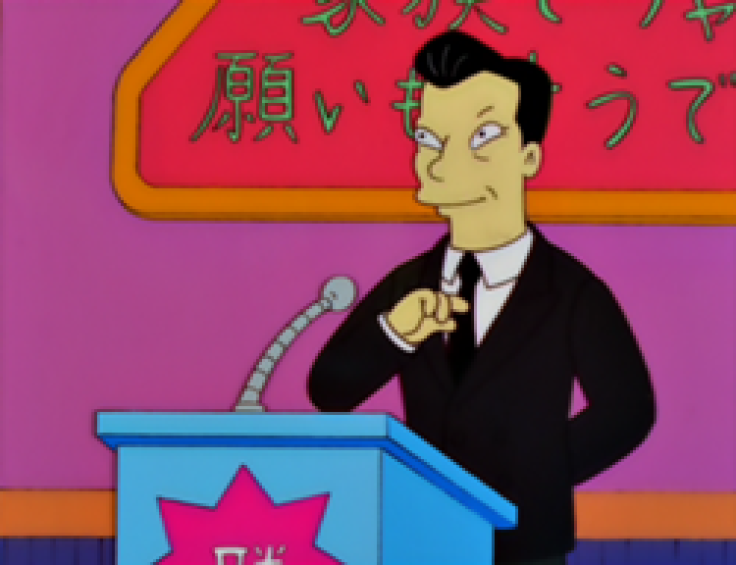 "Star Trek" alum George Takei has leant his voice to "The Simpsons" on three occasions. He has played a Japanese game-show host named Wink and a waiter name Akira at The Happy Sumo restaurant.
28. Ed Asner
Ed Asner of "The Mary Tyler Moore Show" voiced the Lifeway's editor of the "Springfield Shopper." He was featured in Season 11 episode 3, "Guess Who's Coming to Criticize Dinner?"
29. John Goodman
"Roseanne" star John Goodman leant his voice to Meathook, a biker in Hell's Satans. His character took on Homer's motorcycle gang and kidnapped Marge in Season 11 episode 8 "Take My Wife, Sleaze."
30. Henry Winkler
The Fonz himself, Henry Winkler, guest-starred in the same episode as John Goodman. Winkler voiced Ramrod, a member in Meathook's biker gang.
31. Don Cheadle
Actor Don Cheadle played Brother Faith, a faith healer in Season 11 episode 11.
32. Parker Posey
"Dazed and Confused" actress Parker Posey played Becky, a fast-food worker at a German restaurant who was engaged to Otto. She broke off her engagement to him and moved in with the Simpsons temporarily.
33. Drew Barrymore
Actress Drew Barrymore voiced the character of Sophie, Krusty the Clown's daughter. She appeared in Season 12 episode 3, "Insane Clown Poppy."
34. Joshua Jackson
"Dawson's Creek" alum Joshua Jackson voiced the character of Jesse Grass, the teen leader of the Dirt First club. Lisa crushed on him during Season 12 episode 4, "Lisa the Tree Hugger."
35. Michael Keaton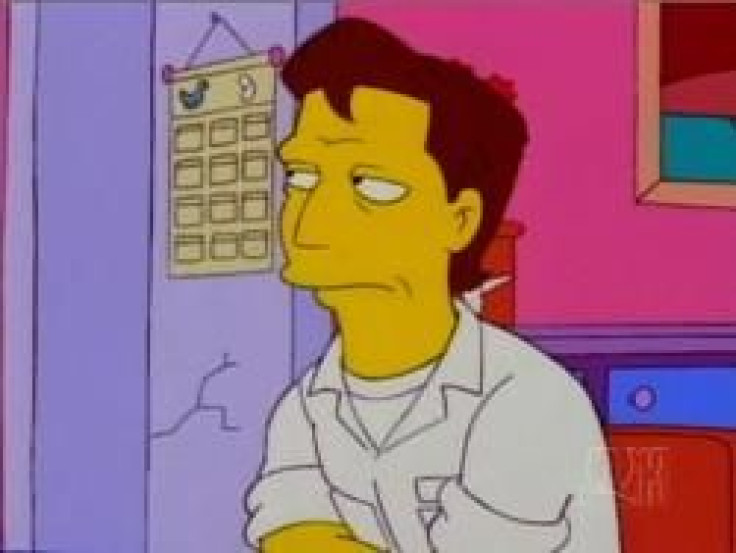 "Beetlejuice" star Michael Keaton voiced character Jack Crowley in Season 12 episode 10. The character is a criminal that was imprisoned for shooting Apu.
36. Kathy Griffin
Comedian Kathy Griffin leant her voice to Francine Rhenquist, a bully at Springfield Elementary. She appeared in Season 12 episode 16, "Bye-Bye, Nerdie."
37. Frankie Muniz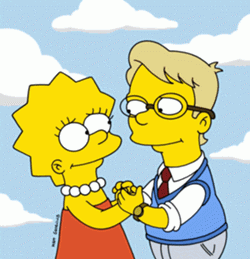 "Malcolm in the Middle" alum Frankie Muniz was the voice of Thelonius, a student at West Springfield Elementary whom Lisa developed a crush on. He was featured in Season 12 episode 18, "Trilogy of Error."
38. Pierce Brosnan
Pierce Brosnan voiced the Ultrahouse 3000 in "Treehouse of Horror XII." The Irish actor also appeared as himself in the closing sequence of the 2001 special, in which he was kidnapped by a leprechaun.
39. Matthew Perry
Like Pierce Brosnan, "Friends" alum Matthew Perry also leant his voice to the Ultrahouse 3000 in the 2001 "Treehouse of Horror" episode.
40. Ben Stiller
Funny guy Ben Stiller played Garth Motherloving, the owner of Motherloving Sweets and Sugar company. The character teamed up with Homer after Marge successfully banned sugar from Springfield in Season 13 episode 8, "Sweets and Sour Marge."
41. Reese Witherspoon
Actress Reese Witherspoon voiced the character of Greta Wolfcastle, the daughter of Rainier Wolfcastle, a fictional famous actor. The character was a crushee of Bart's and appeared in Season 13 episode 11, "The Bart Wants What It Wants."
42. Simon Cowell
TV personality Simon Cowell voiced a character that was very similar to his real-life gig as a judge on reality shows. The character judged talent shows in three separate episodes.
43. Sarah Michelle Gellar
"Buffy the Vampire Slayer" alum Sarah Michelle Gellar voiced the character Gina Vendetti, a juvenile delinquent and ex-girlfriend of Bart's. She appeared in Season 15 episode 16, "The Wandering Juvie."
44. Kim Cattrall
"Sex and the City" actress Kim Cattrall leant her voice on "The Simpsons" in two separate episodes. In "She Used to Be My Girl," Cattrall was the voice of Chloe Talbot, Marge's best friend from high school. She also played the "imaginary fourth Simpson sister" in "O Brother, Where Bart Thou?"
45. The Manning Brothers
"The Simpsons" featured all three of the Manning brothers – football superstars Eli and Peyton and their older brother, Cooper. They voiced characters in Season 21 episode 8, "O Brother, Where Bart Thou?"
46. Lucy Liu
"Elementary" actress Lucy Liu voiced an adoption center worker in Season 16 episode 12 "Goo Goo Gai Pan."
47. Amy Poehler
Funny gal Amy Poehler played Jenda on "The Simpsons," Bart's future girlfriend and eventual ex-wife. She appeared in Season 16 episode 15, "Future-Drama."
48. Ray Romano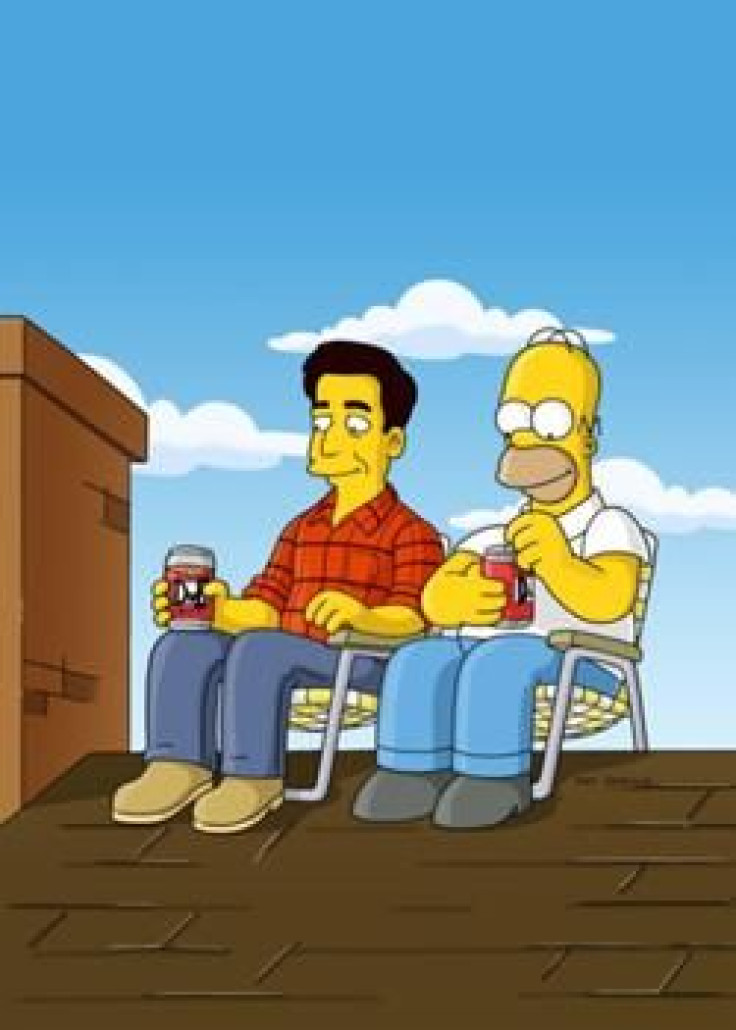 Comedian Ray Romano played a version of himself in Season 16 episode 16 of "The Simpsons." The character was a roofer named Ray Mangini. The character's name was an anagram for "imaginary."
49. Liam Neeson
Actor Liam Neeson played the role of Father Sean, a priest at St. Jerome's Catholic School. He appeared in Season 16 episode 21, "The Father, the Son and the Holy Guest Star."
50. Alec Baldwin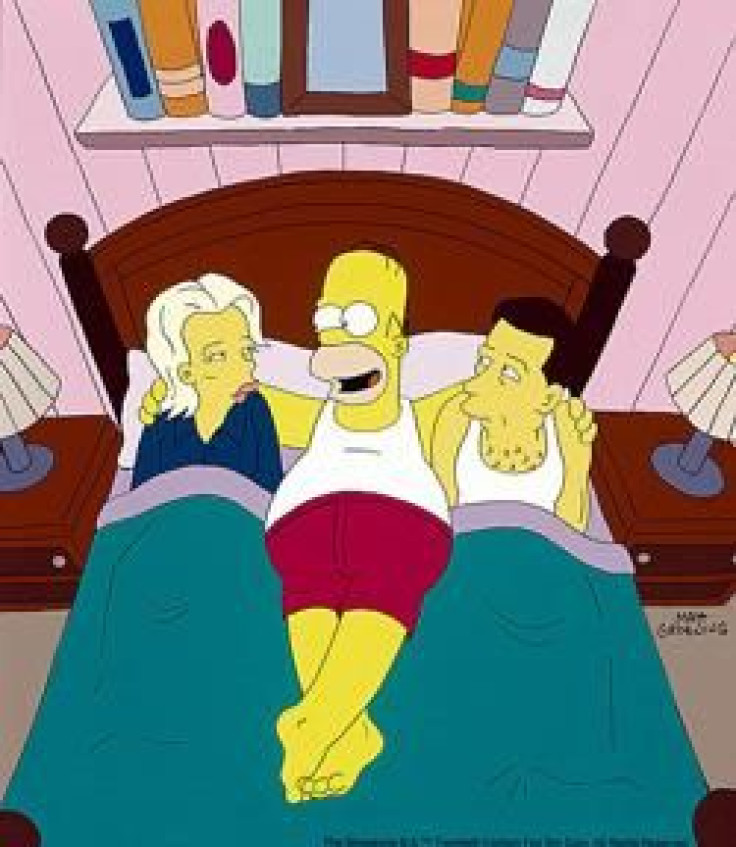 Alec Baldwin guest-starred as himself in "When You Dish Upon a Star." He appeared alongside his then-wife Kim Basinger.
51. Mandy Moore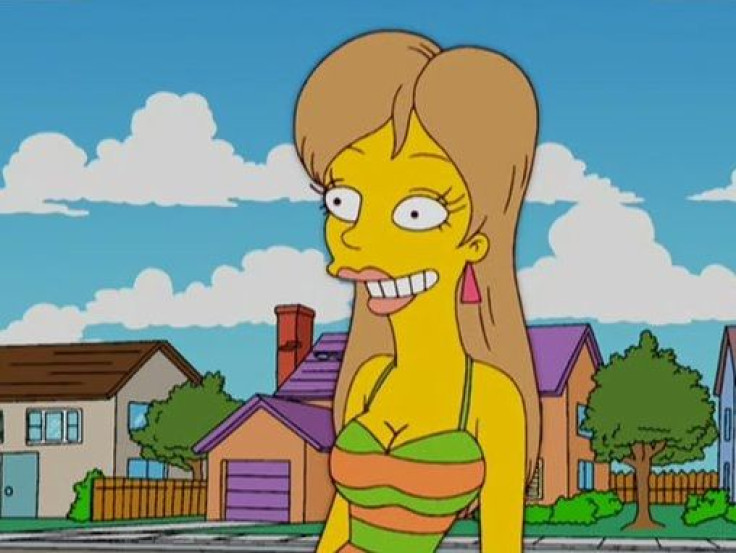 Singer and actress Mandy Moore played a pop singer named Tabitha Vixx. She was featured in Season 17 episode 22, "Marge and Homer Turn a Couple Play."
52. Kiefer Sutherland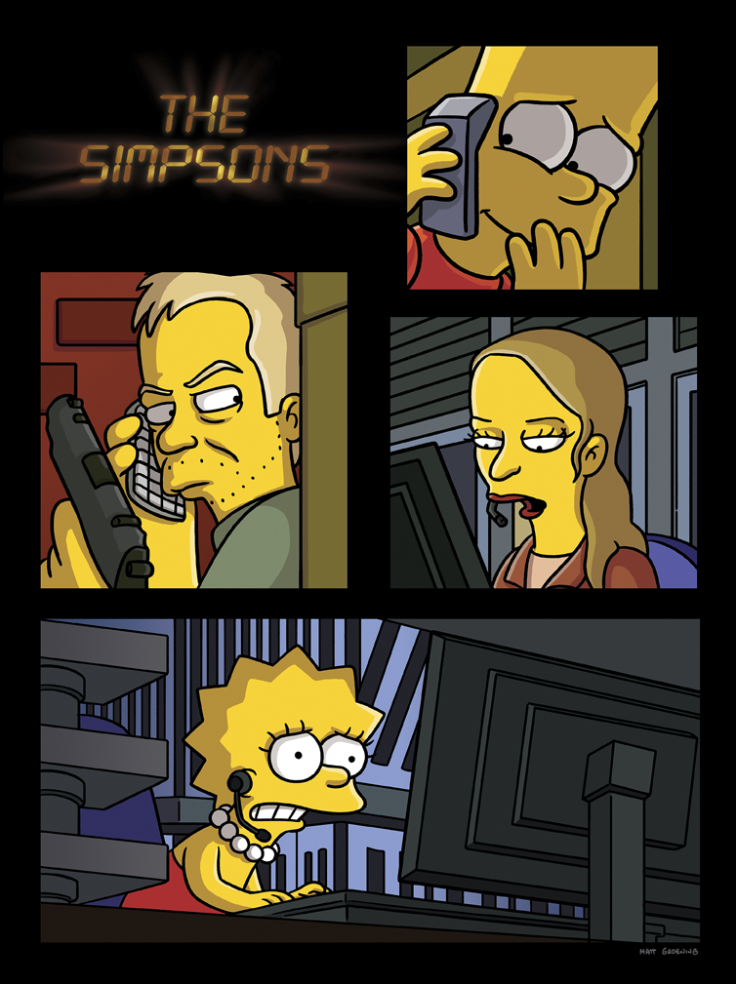 Kiefer Sutherland brought his famous role as Jack Bauer on "24" to "The Simpsons." The character was featured in Season 18 episode 21, "24 Minutes." Sutherland also leant his voice to the Army Colonel in the "G.I. (Annoyed Grunt)" episode and a power plant security guard named Wayne Slater in "The Falcon and the D'ohman."
53. Natalie Portman
"Thor" actress Natalie Portman appeared in character form as Darcy, a high school student with whom Bart had a fling after he lied about his age. She was featured in Season 18 episode 12, "Little Big Girl."
54. Meg Ryan
Actress Meg Ryan guest-starred in Season 18 episode 14 as Dr. Swanson, Bart's psychiatrist.
55. Andy Dick
Andy Dick appeared in the same episode as Meg Ryan. But instead of playing a character, he simply portrayed himself.
56. Stephen Colbert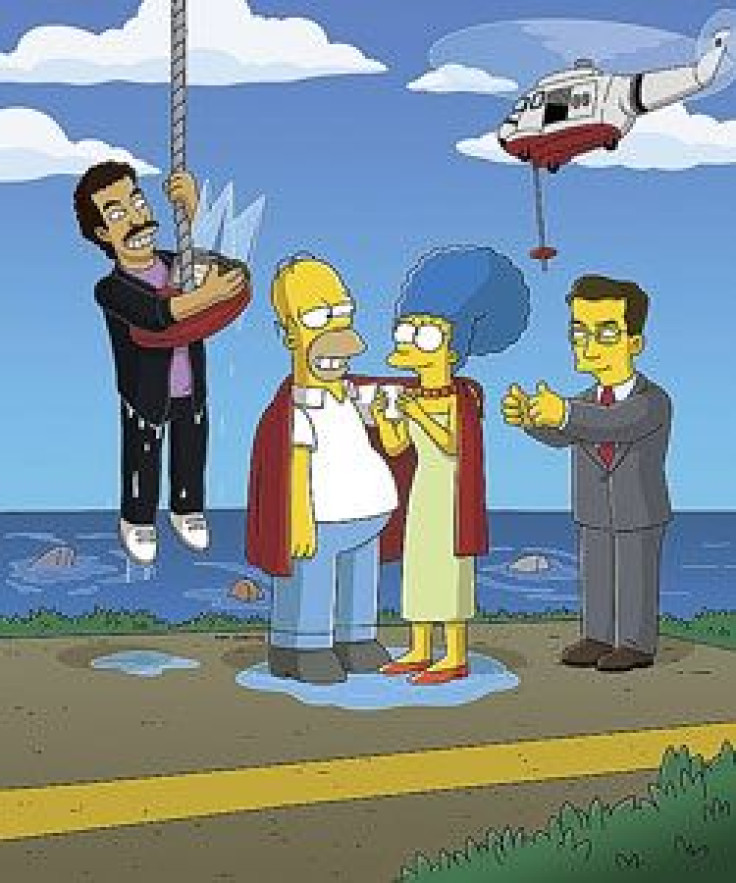 "The Colbert Report" host played a character who looked a lot like him, but he wasn't a comedian or late-night talk-show host. The Colby Krause character was a life coach hired by Marge to help Homer. He appeared in the Season 19 premiere.
57. Maya Rudolph
"Saturday Night Live" alum Maya Rudolph guest-starred as Julia, Homer's manager when he became an opera singer. She was featured in Season 19 episode 2.
58. Steve Buscemi
"Boardwalk Empire" star Steve Buscemi has appeared twice on "The Simpsons" – once as himself and once in character. While guest-starring as a character, Buscemi portrayed bank robber Dwight Diddlehopper. He appeared in Season 19 episode 4.
59. Jack Black
Jack Black, who can be seen in the upcoming "Goosebumps" movie, played a character named Milo on "The Simpsons." Milo was the owner of Coolsville Comics & Toys and appeared in Season 19 episode 7, "Husbands and Knives."
60. Topher Grace
"That '70s Show" alum Topher Grace made his way onto "The Simpsons" as Donny, an orphan from Shelbyville. He appeared in Season 19 episode 13, "The Debarted."
61. Emily Blunt
Actress Emily Blunt guest-starred as a girl named Juliet who befriended Lisa. She appeared in Season 20 episode 9, "Lisa the Drama Queen." Fall Out Boy also made an appearance in the episode.
61. Anne Hathaway
Anne Hathaway has made three appearances on "The Simpsons." The "Devil Wears Prada" actress was featured as Jenny in "The Good, the Sad and the Drugly," Princess Penelope in "Once Upon a Time in Springfield," and Jenny in "Moonshine River."
62. Ellen Page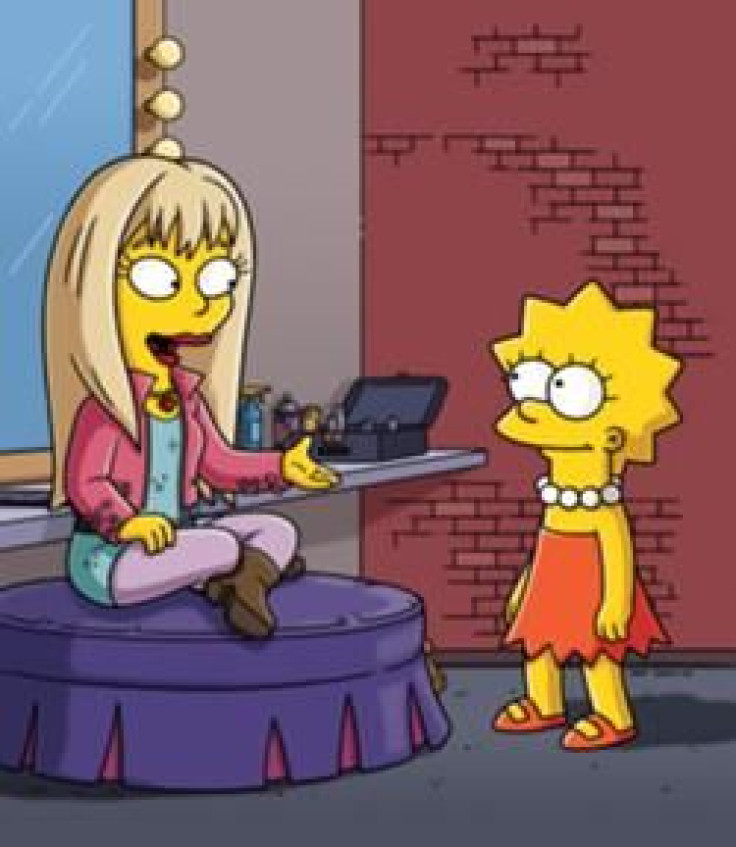 "Juno" star Ellen Page leant her voice to Alaska Nebraska, a 16-year-old pop singer. She was featured in Season 20 episode 19, "Waverly Hills 9-0-2-1-D'oh."
63. Seth Rogen
Seth Rogen not only had a guest appearance on "The Simpsons" but also co-wrote an episode with his writing partner, Evan Goldberg. The episode was "Homer the Whopper" in Season 21, and featured Rogen as Lyle McCarthy, a celebrity fitness trainer.
64. Jonah Hill
Funny guy Jonah Hill appeared in Season 21 episode 6 of "The Simpsons" as Andy Hamilton, a former student at Springfield who is known as "the best prankster ever."
65. Sarah Silverman
Comedian Sarah Silverman voiced Nikki, a classmate of Bart's. She appeared as Nikki twice – in Season 21 episode 15 and in the Season 24 premiere.
66. Sacha Baron Cohen
Actor Sacha Baron Cohen guest-starred as Jakob, an Israeli tour guide for the Simpsons family. He appeared in Season 21 episode 16, "The Greatest Story Ever D'ohed."
67. Zooey Deschanel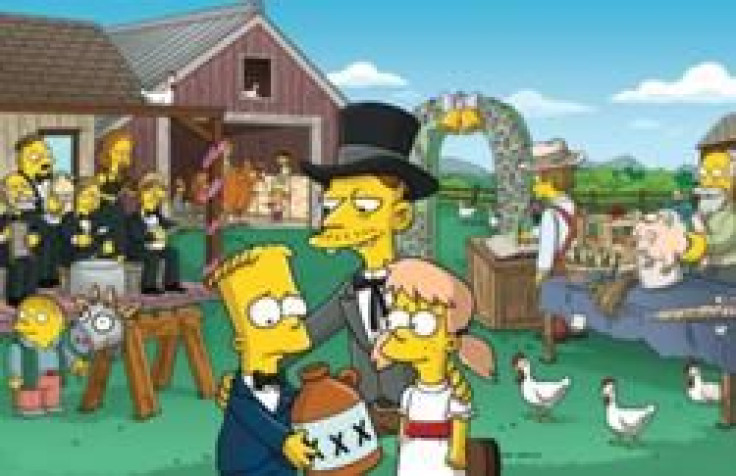 "New Girl" actress Zooey Deschanel leant her voice to Mary "Wrestlemania" Spuckler, one of Cletus' children. Mary and Bart had an on and off romance, with the character first appearing in Season 19 episode 17, "Apocalypse Cow."
68. Seth MacFarlane
"Family Guy" creator crossed over to "The Simpsons" to voice Ben, a man who tried to seduce Marge. He appeared in the Season 24 finale," Dangers on a Train."
69. Danny DeVito
Did you know that Homer has a half-brother? The character, Herbert Powell, was voiced by "It's Always Sunny in Philadelphia" star Danny DeVito.
70. Daniel Radcliffe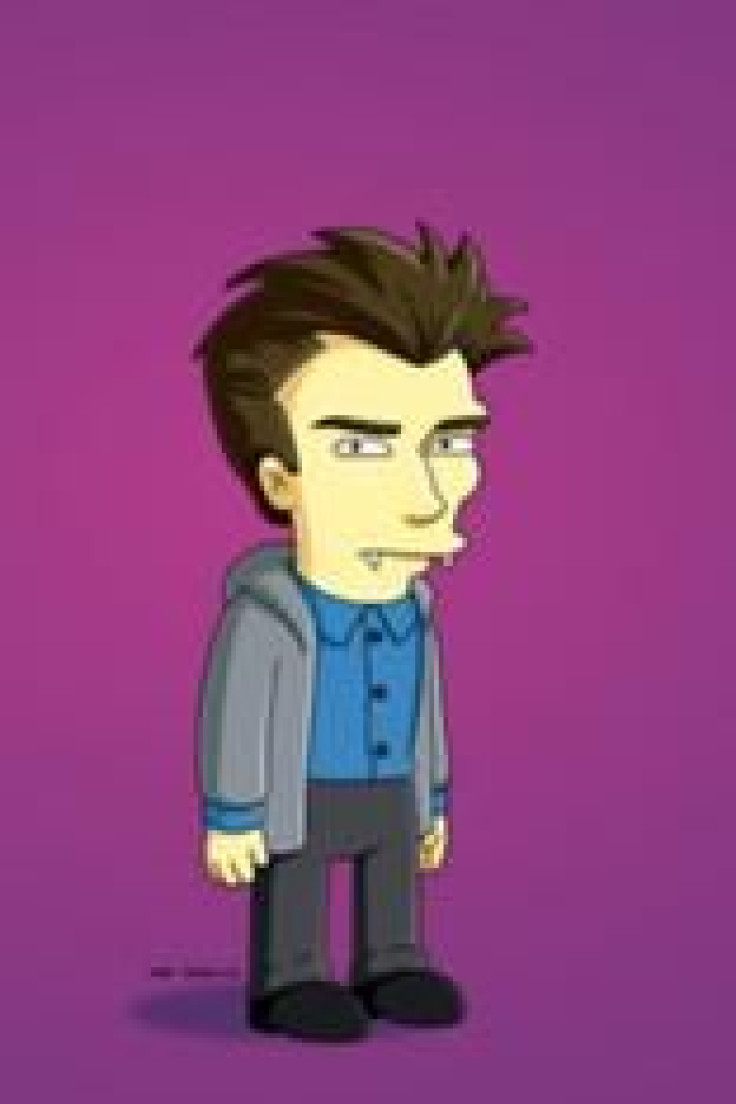 Movie lovers know Daniel Radcliffe from the "Harry Potter" franchise, but the actor spoofed another blockbuster film series on "The Simpsons": "Twilight." During the "Treehouse of Horror XXI" episode, Radcliffe played a vampire named Edmund. Radcliffe returned as a character named Diggs in Season 25.
71. Justin Bieber
Pop star Justin Bieber appeared as himself in the Season 24 episode 20.
72. Jane Krakowski
Jane Krakowski of "30 Rock" leant her voice to Shenya, a piano teacher whom Bart crushes on. She appeared in Season 24 episode 20.
73. Steve Carell
"The Office alum voiced the character of Dan Gillick, Homer's friend from bowling. He appeared once in Season 24 episode 5, "Penny-Wiseguys."
74. Benedict Cumberbatch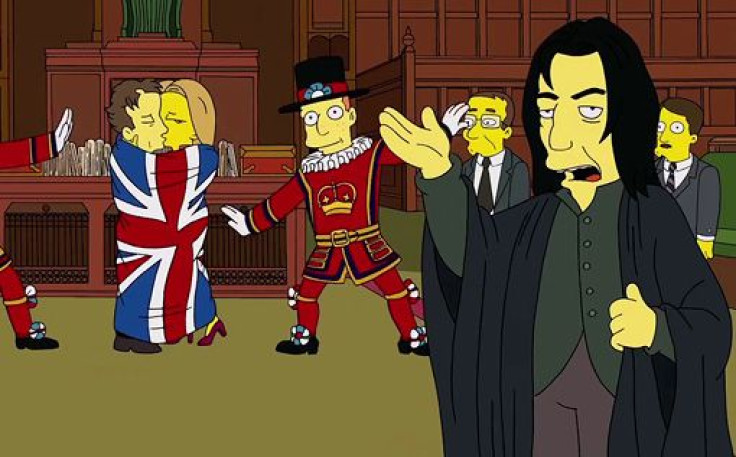 "Sherlock" star Benedict Cumberbatch voiced two characters in a 2013 Valentine's Day-themed episode. The actor played a British Prime Minister and a "Simpson-ized" version of Severus Snape from "Harry Potter."
Will you be watching "The Simpsons" marathon? Who was your favorite celebrity guest star? Tweet your thoughts to @AmandaTVScoop.
FOR FREE to continue reading
✔️ Unlock the full content of International Business Times UK for free
offer available for a limited time only
✔️ Easily manage your Newsletters subscriptions and save your favourite articles
✔️ No payment method required
Already have an account?
Log in
© Copyright IBTimes 2023. All rights reserved.